Miami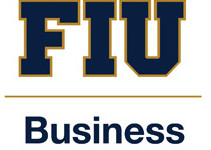 FSBDC at Florida International University
FIU Downtown on Brickell - 1101 Brickell Avenue, South Tower Penthouse, 11th Floor
Miami, FL, 33131
305.779.9230
Get Directions
http://sbdc.fiu.edu

---
FIU Downtown on Brickell 1101 Brickell Avenue, South Tower Penthouse, 11th Floor Miami, FL 33131
Get Directions
305.779.9230
Categories: PTAC
---
About the Center
The Florida SBDC at Florida International University provides entrepreneurs with professional business consulting at no cost, management training, and vital information they need to grow and succeed in a complex and competitive global environment.
The FSBDC at FIU maintains a full-service office in Miami, serving emerging and growth businesses in Miami-Dade County.  Consulting services and training are also provided at several locations throughout our service territory.
The FSBDC at FIU is a member of the Florida SBDC Network, a statewide service network funded in part through cooperative agreements with the U.S. SBA, Defense Logistics Agency, State of Florida and other private and public partners; hosted by the University of West Florida; and nationally accredited by the Association of SBDCs.
---
Featured Area Consultant
Marjorie Weber
Consultant
Areas of Consulting: Business Accounting, Business Plans, Business Valuation, Financial and Capital Access Assistance, Loan Types
Education: BA
Experience: 50 years of experience as a financial consultant to business owners, entrepreneurs and real estate developers, having assisted major commercial clients seeking investments and access to real estate capital. She is a former officer of a major New York mortgage banking firm, Sonnenblick Goldman Corp.
Nile Kirec
Consultant
Areas of Consulting: Busienss and Strategic Plans; Start-up; Marketing Communications, Public Relations
Experience: 25 Years of Consulting Business Ownership Experience
Languages: English, French, Spanish
Alina Matas
Consultant
Areas of Consulting: Business and Strategic Plan Assistance
Education: BA/BA, MA
Experience: 25 years of experience in business research and writing, having produced business content for different kinds of organizations, from large newspapers to independently owned private firm. She has written on Florida businesses and industries as a business reporter for the South Florida Business Journal, Miami Herald, Wall Street Journal and Daily Business Review.
Shelly Bernal
Consultant
Areas of Consulting: International Market / Export Assistance
Education: MBA
Languages: Spanish and English