Fort Lauderdale
FSBDC at Florida Atlantic University
HEC Building, Suite 1009 - 111 E. Las Olas Blvd.
Ft. Lauderdale, FL, 33301
954.762.5235
Get Directions
Visit Website

---
HEC Building, Suite 1009 111 E. Las Olas Blvd. Ft. Lauderdale, FL 33301
---
About the Center
The Florida SBDC in Fort Lauderdale is the main office of the Florida SBDC at Florida Atlantic University (Florida SBDC at FAU) region serving aspiring and existing small businesses in Palm Beach and Broward Counties with no-cost consulting, low-cost training, and access to business data and research resources. In addition to its core service offering, the Florida SBDC also offers specialized services to qualifying companies, including capital access, market growth, government contracting, international trade, business continuation, cybersecurity, disaster planning and recovery, and more. Visit sbdc.fau.edu to learn more.
The Florida SBDC at FAU region maintains two satellite centers, in Boca Raton and Jupiter, in addition to the main office in Fort Lauderdale. Visit sbdc.fau.edu to learn more.
The Florida SBDC at FAU is a member of the Florida SBDC Network, a statewide network of more than 40 offices from Pensacola to Key West to serve the needs of Florida's business community. Since 1976, our network of partners has helped construct a statewide ecosystem to foster the spirit, support, and success of hundreds of thousands of entrepreneurs and innovators.
Designated as "Florida's principal provider of small business assistance," the Florida SBDC Network is nationally accredited by the Association of America's SBDCs and funded in part by the U.S. Small Business Administration, Defense Logistics Agency, State of Florida, and other private and public partners, with the University of West Florida serving as the network's lead host institution.
How do I get started?
If you are a new business, visit the New Business section of our website. If you are an existing business, visit the Existing Business section.
You will be asked to complete an online Request for Consulting application that will be forwarded to the Florida SBDC that serves your area.
Within three business days, you will be contacted by the Florida SBDC to get started on your path to success.
Have questions?
Please contact the Florida SBDC in Fort Lauderdale (Main Office | Broward County) at 954.762.5235 or Palm Beach County 561.799.8355 or visit sbdc.fau.edu.
---
Featured Area Consultant
Angel Rentas
Consultant
Areas of Consulting: Business Accounting, Business and Strategic Plan, Business Continuity/Disaster, Business Response and Recovery, Business Valuation, Cashflow Management, Compliance, Financial and Capital Access, Loan Types, SBA Loans, Startup
Education: BA
Experience: Angel Rentas worked as a banker with more than 35 years of experience, and as a finance and portfolio manager serving small, private and non private corporations.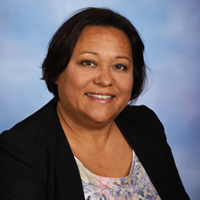 Teri Takahashi
Consultant, Business & Training Manager
Areas of Consulting: Business Plans; Marketing and Sales Growth; Start-up
BA, Business Management
Certifications: International Trade Certificate Program; GrowthWheel Certified Business Advisor; Profit Mastery
Experience: Over 16 Years of Experience as a Property Management Business Owner and Operator
Parbatee Chang
Consultant
Areas of Consulting: Business and Strategic Plan Assistance, Engineering Research and Development, Export Counselor, Cashflow Management Assistance, Financial and Capital Access Assistance, Market/ Sales Growth Acceleration, International Market/Export Assistance, Compliance, Market/Sales Growth Assistance, Personnel and Human Resources, Start Up Assistance
Education: MBA
Certifications: Thunderbird school of global management: Finance Essential for Global Managers, NASBITE certified global business professional
Michael Bell
Consultant
Areas of Consulting: Business Plan/Business Response and Recovery, Business Valuation, Compliance, Government Contracting/Procurement, Growth Acceleration, Market/Sales Growth, Operation Manager, Personnel and Human Resources, Strategic Plan, Technology, Women and Minority
Education: BA
Business Owner: •LLC (Consultant to Pharmaceutical Industry)