Fort Lauderdale
---
111 E. Las Olas Blvd Higher Education Complex, Rm 1010 Ft. Lauderdale, FL 33301
---
About the Center
The Florida SBDC Fort Lauderdale provides entrepreneurs with professional business consulting at no cost, management training, and vital information they need to grow and succeed in a complex and competitive global environment.
The FSBDC Fort Lauderdale maintains a full-service office in Fort Lauderdale, serving emerging and growth businesses in Broward County.  Consulting services and training are also provided at several locations throughout our service territory.
The FSBDC Fort Lauderdale is a member of the Florida SBDC Network, a statewide service network funded in part through cooperative agreements with the U.S. SBA, Defense Logistics Agency, State of Florida and other private and public partners; hosted by the University of West Florida; and nationally accredited by the Association of SBDCs.
---
Featured Area Consultant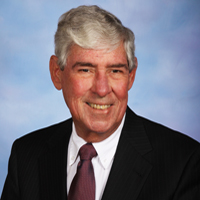 Gary Cole
Consultant and Growth Acceleration Specialist
Areas of Consulting: Business and Strategic Planning, Business Valuation, Cash Flow Management, Cost Control, Financial and Capital Access. Financial Metrics, Growth Acceleration, Market / Sales Growth, Personnel and Human Resources, Revenue Generation, Risk, SBA Loans. Start-up
Education: MBA, Finance, University of Miami; BS, Industrial Management, Georgia Tech  
Business Owner: In his career he developed into an entrepreneurship and opened a flooring and cleaning company and operated that for 14 years.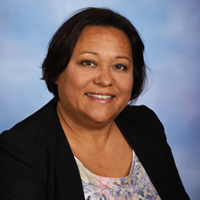 Teri Takahashi
Consultant, Business & Training Manager
Areas of Consulting: Business Plans; Marketing and Sales Growth; Start-up
BA, Business Management
Certifications: International Trade Certificate Program; GrowthWheel Certified Business Advisor; Profit Mastery
Experience: Over 16 Years of Experience as a Property Management Business Owner and Operator
Parbatee Chang
Consultant
Areas of Consulting: Business and Strategic Plan Assistance, Engineering Research and Development, Export Counselor, Cashflow Management Assistance, Financial and Capital Access Assistance, Market/ Sales Growth Acceleration, International Market/Export Assistance, Compliance, Market/Sales Growth Assistance, Personnel and Human Resources, Start Up Assistance
Education: MBA
Certifications: Thunderbird school of global management: Finance Essential for Global Managers, NASBITE certified global business professional
Michael Bell
Consultant
Areas of Consulting: Business Plan/Business Response and Recovery, Business Valuation, Compliance, Government Contracting/Procurement, Growth Acceleration, Market/Sales Growth, Operation Manager, Personnel and Human Resources, Strategic Plan, Technology, Women and Minority
Education: BA
Business Owner: •LLC (Consultant to Pharmaceutical Industry)