Key West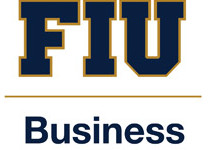 FSBDC at Florida International University - Key West
FIU Downtown on Brickell - 1101 Brickell Ave, South Tower Penthouse, 11th FL
Miami, FL, 33131
305.779.9230
Get Directions
sbdc@fiu.edu
Visit Website

---
FIU Downtown on Brickell 1101 Brickell Ave, South Tower Penthouse, 11th FL Miami, FL 33131
---
About Our Services in the Keys
The Florida SBDC Network is no longer a partner with Florida Keys Community College as a host to its Key West Campus office serving Monroe County. But don't fret. We are expanding our partnership with the Florida SBDC at Florida International University (FIU) to enhance our service capability and capacity to serve the needs of existing and aspiring small business owners in the Florida Keys, including our many small businesses recovering following Hurricane Irma. This transition is effective immediately.
For over forty years, the Florida SBDC Network, the state's principal provider of business assistance, has nourished a statewide partnership between higher education and economic development to provide existing and emerging small and medium-sized business owners with management and knowledge resources that enable overall market growth, increased profitability, and economic prosperity for Florida's economy. We remain committed to that mission.
If you are an active client or are seeking assistance, please visit sbdc.fiu.edu, call (305) 779-9230, or email sbdc@fiu.edu.