Business Continuation Services
Imagine stepping into your store to find everything destroyed after a hurricane has passed or floodwaters have receded. Unfortunately, as we've seen in recent years, disasters are no longer a matter of if they will happen, but when. 
Disasters of all types, whether man-made (cyber-attack or data breach, loss of a key employee, road construction that displaces traffic, supply chain interruption, etc.) or a natural disaster (hurricane, flood, drought, freeze, etc.), can threaten businesses no matter where they are located. These interruptions can make it difficult for small businesses to keep the doors open. 
At the Florida SBDC Network, providing small businesses with the resources and expertise to prepare for and recover from disasters is a top priority. Learn more about how we can help below.
Emergency Preparedness

Research shows that approximately 40 percent of businesses that close following a disaster never reopen. Smart planning can
mean the difference between keeping everything you worked a lifetime to build and losing it overnight. Having a plan can increase your chances of surviving a major disaster event, and can even provide you with a competitive advantage over your competitors. Learn how the Florida SBDC Network can help you develop a business continuity plan and about more preparedness resources the network can provide at no cost to you.
Disaster Recovery
In the event of a disaster, our professionally certified business consultants, many of whom are 
Disaster Recovery Institute (DRI) Certified Business Continuity Professionals
, can help you apply for state and federal disaster loans, as well as help you navigate other post-disaster challenges, at no cost. Visit our 
Disaster Recovery page
to learn more.
Cybersecurity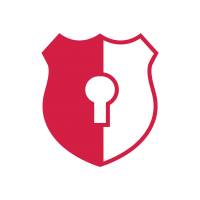 Think your business is too small to be at risk for a cyber-attack? Think again. According to Verizon's most recent
Data Breach Investigation report
, nearly half of all breaches target small and medium-sized businesses. Further, according to 4iQ in its 
2019 Identity Breach Report
, there was a 424 percent increase in attacks on small businesses in 2018.
These statistics show that small businesses can no longer afford to sit back and hope that it won't happen to them. Cybercriminals are smart – but you can protect yourself by being aware of the basic risks to your small business and implementing cybersecurity practices. Learn how we can help you better protect your business, profits, employees, and customers through our cybersecurity service offering.