Cyber-attacks against small businesses are on the rise. Small businesses are, unfortunately, attractive targets because they have information cybercriminals want and often don't have the expertise or resources to devote to cybersecurity. Don't let your business become a statistic. With help from the Florida SBDC, you can learn about common cyber threats and take steps towards improving your cybersecurity.

How we can help:
Don't let your business become a statistic. Learn the basics and put proper cyber protections in place. Get started now.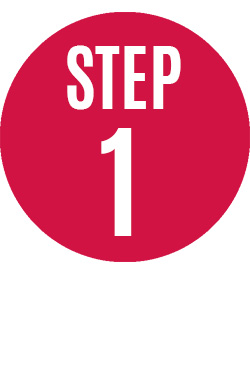 Take our online Cybersecurity Awareness Risk Self-Assessment to determine your level of risk. The assessment is a questionnaire that helps users gauge their level of cyber activity. It is based on the NIST Cybersecurity Framework. Users can expect a risk score based on their current cyber posture in 15 minutes or less. This score is presented at the end of the questionnaire with an option to receive the results via email. 
Resources for small businesses
Looking to shore up your business' cybersecurity measures? Check out resources available through our national association, America's SBDC, and North Star.
Get consulting. Through our service offering, you'll also have access to our team of cyber specialists who can help you take a deeper dive into your business' cybersecurity measures and assist in developing strategies to better protect your business, employees, customers, and profits. Sign up for consulting by visiting the Existing Business section of our website and completing our online Request for Consulting
Additional resources
The Florida SBDC Network has worked in partnership with various federal, state and local agencies and other organizations to provide practical resources to help small businesses meet the challenges of doing business in cyberspace.
Disaster Assistance App: As part of its service offering, the Florida SBDC offers Bizaster, a free mobile disaster assistance app. Bizaster, available in both English and Spanish for Android and iOS, features risk assessments, customizable checklists, and other resources to help businesses prepare, respond, and recover from natural and man-made disasters. Bizaster can be downloaded from the App Store or via Google Play. Watch this video to learn more about disaster planning, and discover a helpful app that can walk you through the steps you'll need to get prepared.
Cyberplanner Online Tool: The U.S. SBA, in collaboration with the Federal Communications Commission (FCC), provides an online Cyberplanner Tool to help small businesses develop a cyber emergency plan.
Articles and Publications
Other Resources:

SecureFlorida.org – an initiative of the Florida Department of Law Enforcement to protect the citizens and economy of Florida by safeguarding our information systems, reducing our vulnerability to cyber-attacks, and increasing our responsiveness to any threat.