Miami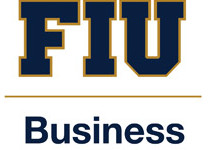 FSBDC at Florida International University
FIU Downtown on Brickell - 1101 Brickell Ave, Suite 300, South Tower
Miami, FL, 33131
305.779.9230
Get Directions
Visit Website

---
FIU Downtown on Brickell 1101 Brickell Ave, Suite 300, South Tower Miami, FL 33131
---
About the Center
The Florida SBDC in Miami is the regional office of the Florida SBDC at Florida International University (Florida SBDC at FIU) serving aspiring and existing small businesses in Miami-Dade and Monroe counties with no-cost consulting, low-cost training, and access to business data and research resources. In addition to its core service offering, the Florida SBDC at FIU also offers specialized services to qualifying companies, including capital access, market growth, government contracting, international trade, business continuation, cybersecurity, disaster planning and recovery, and more. Visit sbdc.fiu.edu to learn more.
The Florida SBDC at FIU is a member of the Florida SBDC Network, a statewide network of more than 40 offices from Pensacola to Key West to serve the needs of Florida's business community. Since 1976, our network of partners has helped construct a statewide ecosystem to foster the spirit, support, and success of hundreds of thousands of entrepreneurs and innovators.
Designated as "Florida's principal provider of small business assistance," the Florida SBDC Network is nationally accredited by the Association of America's SBDCs and funded in part by the U.S. Small Business Administration, Defense Logistics Agency, State of Florida, and other private and public partners, with the University of West Florida serving as the network's lead host institution.
How do I get started?
If you are a new business, visit the New Business section of our website. If you are an existing business, visit the Existing Business section.
You will be asked to complete an online Request for Consulting application that will be forwarded to the Florida SBDC that serves your area.
Within three business days, you will be contacted by the Florida SBDC to get started on your path to success.
Have questions?
Please contact the Florida SBDC in Miami at 305.779.9230 or visit sbdc.fiu.edu.
---
Featured Area Consultant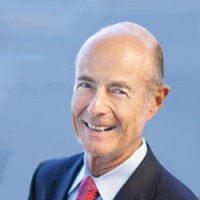 Ricardo Newark
Consultant
Areas of Consulting: Budgets, Business and Strategic Planning, Business Valuation, Cash Flow Management, Cost Control, Financial and Capital Access, Financial Metrics, Growth Acceleration, Inventory Control, Market / Sales Growth, Operation Manager, Revenue Generation, Start-up
Education: MBA, Harvard Business School; Industrial Engineer degree, University of Buenos Aires, Argentina
Certifications: Certified Business Continuity Professional, Export & Trade Counseling Certification Introductory SBA, Export Counselor, Certified Economic Development Finance Professional (CEDEP)
Languages: English, Spanish, French, Italian, Portuguese
Alina Matas
Consultant
Areas of Consulting: Business and Strategic Plan Assistance
Education: BA/BA, MA
Experience: 25 years of experience in business research and writing, having produced business content for different kinds of organizations, from large newspapers to independently owned private firm. She has written on Florida businesses and industries as a business reporter for the South Florida Business Journal, Miami Herald, Wall Street Journal and Daily Business Review.
Brian Van-Hook
Associate Director and Consultant
Areas of Consulting: Business Continuity and Disaster Preparedness; Technology
Education: MS; BA
Certifications: Certified Business Continuity Professional (CBCP)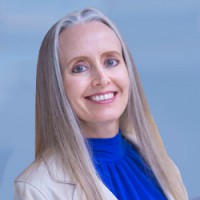 Shelly Bernal
Consultant
Areas of Consulting: International Market / Export Assistance
Education: MBA
Languages: Spanish and English