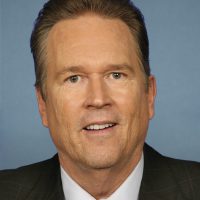 District 16:
Congressman Vern Buchanan
Data Sources: *2020 Impact reported by respondent clients | **2019 Economic Impact Analysis of the FSBDCN by FSU CEFA | District Profile: U.S. SBA Office of Advocacy (Congress only)
Business & Economic Outcomes
District

Statewide

**Sales Generated

$93.5M

$4.4B

*Gov't Contracts Acquired

$561.8K

$488.1M

*Capital Accessed

$10.8M

$553.5M

**Jobs Impacted: Direct, Indirect, Induced

798

37,966

*New Businesses Started

5

381

Service Snapshot

Existing & Aspiring Small Business Owners Consulted

859

24,191

Minorities

288 (34%)

8,988 (37%)

Veterans & Service Disabled Veterans

133 (15%)

2,316 (10%)

Women

326 (38%)

10,123 (42%)

Professional Consulting Hours Delivered

2,908

162,519
District Profile
Number of Small Employer Businesses

Percent of Employer Businesses

Number of Workers Employed by Small Businesses

Number of Self-Employed Businesses (Census Bureau ACS, 2018)
Client Testimonials
Blue Dolphin Cafe, Inc., Sarasota
The Florida SBDC provided [application assistance for] a [State of Florida Small Business Emergency] Bridge Loan [after Hurricane Irma] and a subsequent long-term loan which assisted in keeping my business afloat. I was able to pay rents, buy replacement equipment, and pay the employees wages. Without the financial assistance, I would have had to close my businesses.
William R. Ball, Owner
Game On Nation, Bradenton
Karen's support has been ongoing and all of the resources at the PTAC have empowered game on to stay in the federal contracting space... This resource has been invaluable to us as a small business. It's helped us create exponential growth, new verticals, new initiatives, new programs, and more than that, it's about the personal connection and having somebody on call who can provide moral support and guidance. I can't recommend Florida PTAC at USF highly enough.
Blair Bloomston, Vice President
medAppraise, Inc., Sarasota
[Our consultant] was helpful in our understanding of and prepping for a DOD grant application. Being our first, there was a great deal we didn't understand. He was instrumental in providing guidance through the solicitation process.
Sandra Chororos, Chief Commercial Office
N.B.S. Rossano, Inc., Sarasota
[Hurricane] Irma stopped our business for almost 4 months as our customers were rebuilding their businesses (resorts and restaurants). Our payroll was higher then our sales for 4 months. The Florida SBDC [assisted with the application that] got us a 6-month, no interest loan that kept us from going out of business... Thank you and keep up the good work.
Poppy Rossano, President
District 16 Contact Information
Statewide with 9 regional offices, over 40 centers, and approximately 50 outreach locations, Florida SBDC services are available to aspiring and existing businesses in every Florida county. Below are your district's resources and a link to a directory of additional Florida SBDC offices across the state.
Florida SBDC at USF (Regional Office)
Headquarters Office
Find additional Florida SBDC offices here: