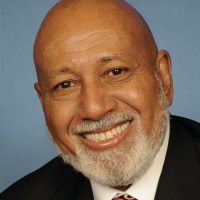 District 20:
Congressman Alcee L. Hastings
Data Sources: *Preliminary 2020 Impact reported by respondent clients | **2019 Economic Impact Analysis of the FSBDCN by FSU CEFA | District Profile: U.S. SBA Office of Advocacy (Congress only)
Business & Economic Outcomes
District

Statewide

**Sales Generated

$69.4M

$4.4B

*Gov't Contracts Acquired

$893.2K

$335M

*Capital Accessed

$8.6M

$385.8M

**Jobs Impacted: Direct, Indirect, Induced

593

37,966

*New Businesses Started

4

288

Service Snapshot

Existing & Aspiring Small Business Owners Consulted

482

23,889

Minorities

345 (72%)

8,842 (37%)

Veterans & Service Disabled Veterans

54 (11%)

2,266 (9%)

Women

208 (43%)

9,969 (42%)

Professional Consulting Hours Delivered

3,755

162,476
District Profile
Number of Small Employer Businesses

Percent of Employer Businesses

Number of Workers Employed by Small Businesses

Number of Self-Employed Businesses (Census Bureau ACS, 2018)
Client Testimonials
Valencia Welding, Inc., Mangonia Park
I have been working with Jim Deam [my consultant] at the Florida SBDC at FAU over about a year and a half now. It has been a great experience. His consulting has been outstanding and he has taken such a genuine interest in our growth. It's not every day you meet people who sincerely just want to help in any way that they can. I look forward to our continued relationship and hope to make him proud.
Katherine Valencia
Reliance Supply Company USA, Inc./Surface Logix, Pompano Beach
[Florida SBDC consultant] Parbatee and her team have been a great support system for my business for many years now. She helped us with an Export Plan, Gold Key arrangements, and strategic planning for the future!
John Daly, President
Suma Consulting d/b/a Nativo, Inc., Miramar
After the hurricane [Irma], the business was affected as our customers assigned us fewer jobs. With the $50,000 loan [application assistance] provided by the Florida SBDC, we were able to move through this period without reducing our staff.
Mauricio Rodriguez, President
US Pack Group, LLC, Sunrise
Our experience with [Florida SBDC consultant] Parbatee Chang was wonderful. Her service quality is great. She was in contact with us every time during the year and was very helpful in answering our requests. She is helping us to achieve ISO9000 certification. Also, we would like to continue working with her in 2019 with export resources...to expand our exports to Peru, Dominican Republic, Guatemala, and Canada.
Marco Flores, President
District 20 Contact Information
Statewide with 9 regional offices, over 40 centers, and approximately 50 outreach locations, Florida SBDC services are available to aspiring and existing businesses in every Florida county. Below are your district's resources and a link to a directory of additional Florida SBDC offices across the state.
Florida SBDC at FAU (Regional Office)
Headquarters Office
Find additional Florida SBDC offices here: