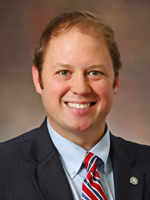 District 3:
Representative Jayer Williamson
Data Sources: *2020 Impact reported by respondent clients | **2019 Economic Impact Analysis of the FSBDCN by FSU CEFA | District Profile: U.S. SBA Office of Advocacy (Congress only)
Business & Economic Outcomes
District

Statewide

**Sales Generated

$139.7M

$4.4B

*Gov't Contracts Acquired

$132K

$488.1M

*Capital Accessed

$12.8M

$553.5M

**Jobs Impacted: Direct, Indirect, Induced

1,193

37,966

*New Businesses Started

14

381

Service Snapshot

Existing & Aspiring Small Business Owners Consulted

520

24,191

Minorities

199 (38%)

8,988 (37%)

Veterans & Service Disabled Veterans

70 (13%)

2,316 (10%)

Women

230 (44%)

10,123 (42%)

Professional Consulting Hours Delivered

4,717

162,519
Client Testimonials
Sunshine Promo USA, Inc., Milton
[Our Florida SBDC consultant] Diana went above and beyond to help us secure the PPP loan and, without that help, we would have gone out of business in 2020.
Kim Free
Navarre Beach Area Chamber of Commerce, Navarre
The Navarre Chamber is thankful for the support of Ayesha Haider and the Florida SBDC at UWF. She has been a great source of information during the COVID-19 crisis, and we value our partnership. Some of the information she provided to our small business members helped them receive grants that will help their businesses survive.
Chanda Ryan
Sandy Feet & BBQ, LLC dba Dickey's Barbecue Pit, Gulf Breeze
Kyle Plhlopek and the Florida SBDC at UWF provided me invaluable assistance in providing information and guidance from the beginning of the pandemic and is still on-going. I appreciate all of the assistance in giving me information on grants and loans available on the Federal, State, and County levels.
Wendy Williams