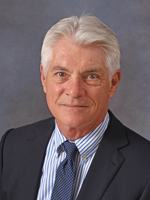 District 75:
Representative Michael Grant
Data Sources: *2020 Impact reported by respondent clients | **2019 Economic Impact Analysis of the FSBDCN by FSU CEFA | District Profile: U.S. SBA Office of Advocacy (Congress only)
Business & Economic Outcomes
District

Statewide

**Sales Generated

$40.2M

$4.4B

*Gov't Contracts Acquired

$11K

$488.1M

*Capital Accessed

$9.3M

$553.5M

**Jobs Impacted: Direct, Indirect, Induced

343

37,966

*New Businesses Started

12

381

Service Snapshot

Existing & Aspiring Small Business Owners Consulted

159

24,191

Minorities

31 (19%)

8,988 (37%)

Veterans & Service Disabled Veterans

14 (9%)

2,316 (10%)

Women

76 (48%)

10,123 (42%)

Professional Consulting Hours Delivered

1,479

162,519
Client Testimonials
Simply Smiles, P.A., Port Charlotte
Suzanne Specht [Florida SBDC consultant] was so helpful in not only consulting with how to apply for my [COVID-19 Florida Small Business Emergency Bridge] loan, but she also helped relieve a lot of anxiety and stress during a VERY stressful time. I was relocating my dental practice to a new larger location just as the shutdown for the COVID-19 pandemic happened. I didn't know how my business would survive. She was a godsend.
Angela Homoky
Safety Net International, LLC, Punta Gorda
Peter [Florida SBDC consultant] was professional and efficient when consulting with us regarding the options for relief during the COVID-19 pandemic. Peter guided us in all the right directions and was there to check-in after to make sure everything went smoothly.
David Flury