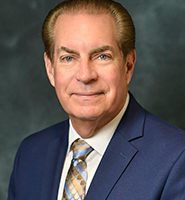 District 14:
Senator Tom A. Wright
Data Sources: *2020 Impact reported by respondent clients | **2019 Economic Impact Analysis of the FSBDCN by FSU CEFA | District Profile: U.S. SBA Office of Advocacy (Congress only)
Business & Economic Outcomes
District

Statewide

**Sales Generated

$61M

$4.4B

*Gov't Contracts Acquired

$0

$488.1M

*Capital Accessed

$8.8M

$553.5M

**Jobs Impacted: Direct, Indirect, Induced

521

37,966

*New Businesses Started

9

381

Service Snapshot

Existing & Aspiring Small Business Owners Consulted

215

24,191

Minorities

61 (28%)

8,988 (37%)

Veterans & Service Disabled Veterans

28 (13%)

2,316 (10%)

Women

82 (38%)

10,123 (42%)

Professional Consulting Hours Delivered

1,992

162,519
Client Testimonials
Mr. Submarine & Salads, Inc., Titusville
Working with Jill Kaufman [consultant] at the Florida SBDC at UCF has been a very rewarding experience. With her help plus the advisory team (which was selected for us), our business went from losing money and struggling to survive to now being financially stable, making money, and thriving. We are grateful to have this valuable assistance available.
Donna Trantham
Brandt Ronat & Company, Merritt Island
When the Covid-19 crisis hit in early 2020, there was a scramble to get the funding needed to keep going when uncertainty was [at its] greatest. Once we contacted the Florida SBDC for help in obtaining a Florida Bridge Loan, we were guided expertly through the paperwork, and Martin Duffy [Florida SBDC consultant] made sure that our application succeeded. It was a huge relief to have a "pad" to fall back on if needed. The crisis has not yet passed, and we still have financial needs, but without this help there is every possibility that we would have had to lay off employees and there is no guarantee that we would have survived as a business. As it is, we have kept all our employees and have hope for a brighter future once this pandemic is under control.
Linda Brandt
Gadget Paramedics, LLC, Cocoa
Maggie [Florida SBDC consultant] has been assisting our truly, family-owned small business with overcoming many obstacles and challenges since the very beginning of 2019 and through all of 2021. Her knowledge and understanding of small business, financial information, and her level of care for each small business goes above and beyond exceptional advice and assistance. She has worked tirelessly into many late hours into the night and weekends helping us through many obstacles we encountered in 2020 since the start of the epidemic. On many occasions, it was her words and conversation that have helped us stay sane while trying to keep our small business afloat. Her work ethic and dedication to us, as I am sure to many, have been absolutely outstanding. We thank you for allowing her to be by our side through the crazy and hardship times we have endured in 2020 and 2021. She absolutely deserves the highest level of praise possible!
Lori-Jean Nenson
Fix-It Accounting Inc., Deland
Since starting with the Florida SBDC, I have been able to achieve a lot of growth – about 40% per year – without expanding my team. We were also able to obtain funding to purchase a 11,000 sq.ft. office complex that will be our new headquarters. I don't think I would have had the confidence and certainly wouldn't have had the access to the right people to help me do it without the Small Business Development Center at Daytona State College.
Nancy Benet