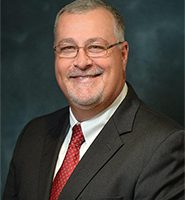 District 26:
Senator Ben Albritton
Data Sources: *2020 Impact reported by respondent clients | **2019 Economic Impact Analysis of the FSBDCN by FSU CEFA | District Profile: U.S. SBA Office of Advocacy (Congress only)
Business & Economic Outcomes
District

Statewide

**Sales Generated

$109.7M

$4.4B

*Gov't Contracts Acquired

$11K

$488.1M

*Capital Accessed

$10M

$553.5M

**Jobs Impacted: Direct, Indirect, Induced

936

37,966

*New Businesses Started

6

381

Service Snapshot

Existing & Aspiring Small Business Owners Consulted

1,063

24,191

Minorities

108 (10%)

8,988 (37%)

Veterans & Service Disabled Veterans

39 (4%)

2,316 (10%)

Women

449 (42%)

10,123 (42%)

Professional Consulting Hours Delivered

3,608

162,519
Client Testimonials
Safety Net International, LLC, Punta Gorda
Peter [Florida SBDC consultant] was professional and efficient when consulting with us regarding the options for relief during the COVID-19 pandemic. Peter guided us in all the right directions and was there to check in after to make sure everything went smoothly.
David Flury
The Sand Trap, Inc., Punta Gorda
Peter Keating [Florida SBDC consultant] has given me the knowledge and tools to keep my business going in these difficult times.
Kathrine Krasula
McKeon Chiropractic, Lake Wales
Anyone in business who has questions or concerns navigating the growth in their business should seek wise consulting. The Florida SBDC is a no-cost resource. It was great to have something like that as a small business owner.
Thomas McKeon