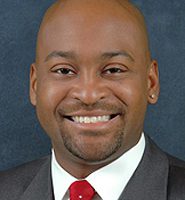 District 35:
Senator Oscar Braynon II
Data Sources: *2020 Impact reported by respondent clients | **2019 Economic Impact Analysis of the FSBDCN by FSU CEFA | District Profile: U.S. SBA Office of Advocacy (Congress only)
Business & Economic Outcomes
District

Statewide

**Sales Generated

$57.4M

$4.4B

*Gov't Contracts Acquired

$1.5M

$488.1M

*Capital Accessed

$13.9M

$553.5M

**Jobs Impacted: Direct, Indirect, Induced

490

37,966

*New Businesses Started

8

381

Service Snapshot

Existing & Aspiring Small Business Owners Consulted

249

24,191

Minorities

223 (90%)

8,988 (37%)

Veterans & Service Disabled Veterans

20 (8%)

2,316 (10%)

Women

98 (39%)

10,123 (42%)

Professional Consulting Hours Delivered

2,229

162,519
Client Testimonials
Positive Stationery & Gifts, LLC, Pembroke Pines
Angel [Florida SBDC consultant] was very helpful and knowledgeable. He spent time showing me how to calculate business projections and profit margins. After my conversation with Angel, I used the expenditure/goal setting document to reflect on how I was managing my small business. Even with the pandemic being a huge barrier, I was able to pivot and expand to other merchandise to keep consumer interest and increase sales revenue.
Vanady Daniels
Chebere Appetite, Inc. dba Sergio's Catering, Miramar
We owe so much of the continuity and growth of our business to the help Mr. Rentas [Florida SBDC consultant] has given us. He has been an invaluable adviser on many fronts. Without his guidance, we would not have been able to secure the SBA loans and lines of credit that have been crucial for our company surviving during these last 12 months of dealing with so many changes as a result of COVID. The process of qualifying for loans, especially with the SBA, was foreign to us but Mr. Rentas went above and beyond what we expected in terms of help and truly made it easy for us. It would not have been possible without his help and the help of the SBDC.
Alberto Montes
B.W. Boatworks, Inc., Opa Locka
Tak Takasu, [Florida SBDC consultant] from your center, helped me obtain the [SBA] EIDL loan in the amount of $150,000.00. She kept in contact and informed us of seminars that were of interest to us. Very professional.
Eugenio Uriarte
Sahar Group, Miami
Ms. Bernal's [Florida SBDC consultant] knowledge, exceptional assistance, and hands-on attitude have been instrumental to the continuity of business in Sahar Group, not only during these trying times but since the beginning of the Florida SBDC's support to our company. We expect to be able to continue working with the SBDC and Ms. Bernal for many years. Congratulations for providing excellent services to the community and for having such knowledgeable and committed staff!
Laura Salamanca
Primrose School of Miramar, Miramar
Out of all of the help we looked for, Parbatee [Chang] at the Florida SBDC was the most streamlined, effective, and timely. It was like throwing darts in the dark until she came along. With Parbatee's guidance, we were able to continue to pay employees, as well as provide personal protective gear for each teacher at the facility.
Poorab Kapadia