Fostering Business Growth & Expansion
Watch Access to Capital – A Six-Part Video Series
Seeking capital to grow your business or finance a new business venture and unsure about the most effective path? The Florida SBDC's Access to Capital Video Series is a collection of six short videos designed to provide you with a fundamental overview of how to obtain the financing your business needs to succeed. Watch these videos to give yourself an edge before attending an in-person training or meeting with a consultant.
How We Can Help
Florida SBDC Capital Access Specialists offer no-cost consulting and low-cost training to help you locate, prepare, and obtain financing. Whether you're looking for a traditional bank loan, government-backed loan, or a loan provided by an alternative lender, our specialists have the tools, expertise, and resources to help you obtain the financing needed to succeed.
While Florida SBDCs do not loan money or administer grants, our Capital Access Specialists maintain valuable relationships, public and private, with local lenders and understand their lending requirements. These relationships are so productive that lenders often require their business borrowers to work with a Florida SBDC before considering a loan or finance application.
Florida SBDC Capital Access Specialists are professionally certified business consultants, many of whom are former bankers, business owners, and executives with years of experience and advanced business degrees. They'll provide you with confidential assistance to help guide you through the process of securing the right source of capital, including:
Uncover available debt coverage and ability to repay a loan
Assess financing options and opportunities
Identify appropriate sources of financing
Develop or refine a quality business plan suitable for lenders
Conduct an in-depth financial analysis
Create a professional loan package
Formulate a comprehensive finance strategy
Facilitate effective lender relationships
Whether you're looking for working capital, an equipment loan, financing to purchase property or expand your workforce, a line of credit, or startup capital to get your business off the ground, our credentialed specialists will help qualified and funding-ready businesses find the right source of capital.
Types and Sources of Financing
Below is a sampling of the various types and sources of loans our specialists provide assistance with, including:
Loans / Debt Financing
Commercial Finance Companies
Intermediary Lenders
Banks and Credit Unions

Conventional Loan
Line of Credit
Federal Sources
U.S. Small Business Administration (SBA) Loan Programs
7(a) Loan: Long-or short-term working capital needs, inventory, and equipment
purchases, expansion/renovation, starting a business or refinance existing debt
CDC/504 Loan: Long-term, fixed-rate financing to acquire fixed assets for expansion/
modernization for major assets such as land, buildings, machinery
Disaster Loans: Business Physical Disaster Loans; Economic Injury Disaster Loans
Export Loans
State Sources
Florida Department of Economic Opportunity (DEO) Loan Programs
Other Sources of Financing
Microloan Funds
Venture Capital
Angel Investors
Crowdfunding
How do I get started?
If you are a new business, visit the New Business section of our website. If you are an existing business, visit the Existing Business section. You must complete the prerequisites prior to receiving individual consulting assistance.
Once completed, you will complete the online Request for Consulting application that will be forwarded to the Florida SBDC that serves your area.
Within three business days you will be contacted by the Florida SBDC to get started on your path to success.
Have questions?
Please contact your local Florida SBDC office.
Featured Field Experts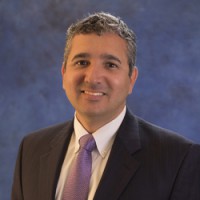 Rafael Pratts
Consultant/Capital Access Specialist
Areas of Consulting: Digital Marketing, International Business, Business Development, Business Plan Strategy and Development, Business Start-Up, and Multimedia Design
Education: MBA, Marketing, Regent University; BBA, International Business, Florida International University
Certifications: Certified e-Marketer, Certified Global Business Professional and NDC Certified Economic Development Financial Professional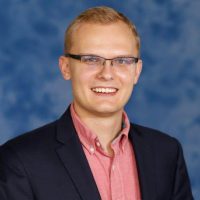 Dorian Zwierewicz
Associate Director, Consultant & Capital Access Specialist
Areas of Consulting: Business and Strategic Planning, Cash Flow Management, Financial and Capital Access, Market / Sales Growth, Start-up
Education: MBA, University of West Florida; BSBA, UWF
Certifications: NDC Certified Economic Development Financial Professional
Experience: His previous work experience includes an internship with Kohl's Department Store where he worked on a project to increase the number of surveys customers participated in at two district store. He has held various graduate assistantships at the College of Business Dean's Office and the College of Business Advising Center at the University of West Florida.
Michael Bernard
Consultant/Capital Access Specialist
Areas of Consulting: Accounting, Budgets, Business and Strategic Planning, Cash Flow Management, Cost Control, Taxes, Financial Metrics, Growth Acceleration, Internet Strategies, Inventory Control, Market / Sales Growth, Operation Manager, Personnel and Human Resources, Revenue Generation, SBA Loans, Start-up, Technology, Web Marketing Strategy, Website Planning and Development
Education: BS, Industrial Engineering & Computer Systems, University of Miami
Certifications: NDC Certified Economic Development Financial Professional
Experience: Management Consulting-30+ years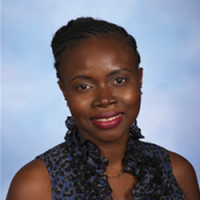 Betina Jean-Jacques
Consultant/Capital Access Specialist
Areas of Consulting: Budgets, Business Continuity / Disaster Assistance, Business Valuation, Growth Acceleration, Internet Strategies, Market / Sales Growth Assistance, Revenue Generation
Education: BA/MBA
Certifications: NDC Certified Economic Development Financial Professional
Experience: MrsChic, online women shoe store