Page One Consulting Capitalizes on Growth Challenges with Assistance from Florida SBDC at UCF
The great recession had a devastating impact on the construction industry and businesses like Page One Consulting, Inc. (POC) that serve the industry.
An engineering consulting firm, Page One specializes in providing construction inspection and testing services as well as owner's representative services, primarily to State and local government agencies. The company provides services to an array of distinguished clients that include the Florida Department of Transportation, the Greater Orlando Aviation Authority, and Florida Turnpike as well as several government agencies in Central Florida including Orange County Public Schools.
Under the dedicated leadership of Founder/Owner/CEO Sheryl Page, during the recession and since then the company committed itself to maintaining long-standing customer relationships, new business development and superior service delivery during the difficult years. The company invested much of its net worth in keeping as many of the core employees on payroll and maintaining relationships with those lost through attrition. These steps served to position the company for optimum participation in the eventual economic recovery.
It is based on the remarkable success she and her company have achieved in the face of these and general market challenges, combined with extensive and significant personal and company contributions to the community, that have earned her recognition as the Small Business Administration's (SBA) 2017 Woman-Owned Small Business Person of the Year for the State of Florida and the SBA's North Florida District.
In 2012, Page set about to drive POC's growth and began working with consultant Roger Greenwald of the Florida SBDC at UCF. As part of the Florida SBDC's Growth Acceleration Services, an evaluation of many sides of the business was conducted, including cash flow budgeting and management, marketing communications, organizational structure and capital requirements and access, followed by taking the necessary steps to optimize performance in each of these areas.
Significant dividends began to appear in 2013 from the work POC and the Florida SBDC had undertaken with sales growing 32 percent over the prior year. And the momentum has continued. Under Page's leadership, the company has grown from $2.3 million in sales with less than 30 employees in 2013 to sales of $6.2 million and 60 employees at the close of fiscal year 2016. These results equate to a remarkable revenue growth rate of 162 percent from 2013 to 2016.
One of POC's 2016 business highlights is its winning a prime consultant role as the Owners Authorized representative on the Greater Orlando Aviation Authority's 1.8 billion South Terminal-C Phase I project. Other note-worthy projects underway at POC are work on the I-4 Ultimate roadway reconstruction, the Wekiva Parkway roadway extension, and building the Dr. Phillips Performing Arts Center.
Among many community service activities, POC has partnered with CareerSource of Central Florida to train, certify and hire nine unemployed or under-employed local individuals into full-time skilled positions with the company.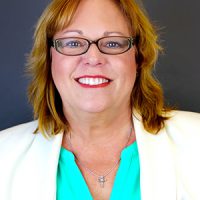 "We are fortunate to have a growing business, but the challenges that come with growth are sometimes enormous. It is so nice to have someone who understands what small businesses are going through. Roger Greenwald with the Florida SBDC at UCF is that special person who understands the dynamics of growth and how to handle them. There are so many issues that arise daily; it's nice to know someone who has been there and can provide suggestions on how to put them in perspective and handle them." "
- Sheryl Page, President - Page One Consulting