The State Advisory Board is responsible for advising, counseling, and conferring with the CEO of the Florida SBDC Network to ensure the interests of small businesses are represented in the Network's coordinated efforts and investments in small business development and entrepreneurial support services.
History
During the 2013 Legislative Session, the Florida Legislature passed HB 7007 to amend FL. Stat. 288.001. The change in law was intended to enhance the Florida SBDC Network as "the principal business assistance organization for small businesses in the state" by aligning the efforts, interests and investments of the network with those of state economic development and higher education. A key component of the amended law defined a new composition of our State Advisory Board; a board primarily appointed by legislative leadership combined with defined leaders of organizations representing small business interests.
Composition of the Board
The board is comprised of 19 members, including:
Three members appointed from the private sector by each the President of the Senate, Speaker of the House, Governor, and network CEO
One member appointed by the network's host institution (University of West Florida)
The President of Enterprise Florida, Inc. or designee
The Chief Financial Officer or designee
The Secretary of Commerce or his or her designee
The Small Business Development Center Project Officer from the U.S. Small Business Administration at the South Florida District office or designee
The executive director of the National Federation of Independent Businesses, Florida or designee
The executive director of the Florida United Business Association or designee
---
Greg Britton, State Director
Florida SBDC Network
Greg Britton is the State Director for the Florida SBDC Network, based in the Network State Office, located at the University of West Florida in Pensacola. Greg is responsible for overseeing the network's more than 40 offices and 280 employees, executing the Florida SBDC's strategy, and ensuring the network continues to exceed stakeholder expectations and contribute value to Florida's bottom line. An accomplished executive, Greg holds more than 25 years of experience in aviation, medical, oil and gas, and high-tech commercial production manufacturing. Most recently, he served as chief operations officer of DEFENSEWERX, a 501(c)(3) organization that connects a national network of individuals, businesses, academia, and government with the Department of Defense to enable creative and integrated solutions. Prior to his role with DEFENSEWERX, Britton served as director of the Division of Strategic Business Development at the Florida Department of Economic Opportunity. He received a Bachelor of Science in Aerospace Engineering from Trine University. He currently serves on the board of trustees of the Florida Chamber Foundation and previously served as board chairman of the Northwest Florida Manufacturers Council and the One Okaloosa EDC. He is a former University of West Florida trustee and a former member of the state advisory board of the Florida SBDC Network.
Bridget LaCoste, Executive Board Assistant
Florida SBDC Network
Bridget LaCoste is the Executive Board Assistant. In this role, she assists the Florida SBDC Network State Office in the development, planning, and implementation of stakeholder events, meetings and special projects for the network.
Board Members
*Members below are presented in alphabetical order by last name.
Barbara Bonarrigo
Chief Executive Officer, CJ Manufacturing
Barbara Bonarrigo is the CEO of CJ Manufacturing based in Ormond Beach, Florida. She has held this position since the company's founding in 2008. As CEO, Barbara is proud to lead a woman-owned small Florida business based in a HubZone. As CJ Manufacturing's CEO, Barbara oversees management and finance of a CNC Milling/ contract manufacturer supporting America's defense industry.

In 2020, Barbara was named Woman of the Year in Manufacturing by Volusia County's Manufacturing Association. In 2023, Barbara was re-appointed as a member of the Board of Adjustments and Appeals, Human Resources Board and appointed as member of the Leisure Services Advisory Board for Volusia County. Most recently, Barbara was appointed by Governor DeSantis to advise Florida's SBDC.

Barbara is a proud product of the American Dream. She received her Bachelor in Business Administration in Kaiserslautern Germany in 1984 and immigrated to America in 1989 to marry her best friend and business partner, Tom Bonarrigo. Together, they have three children and two grandchildren all based around Florida.

Barbara is a powerful force in the workplace and uses her positive attitude and tireless energy to encourage others to work hard and succeed. She is inspired daily by her family and her love of America. In her free time Barbara likes to travel and play tennis.
Beth Cicchetti
Executive Director, Florida Economic Development Council, Inc.

Beth Cicchetti is the founder and principal of Beth Kirkland Consulting, LLC, an economic and business development consulting and management services firm. She serves as the economic development professional for the Gadsden County Development Council in north Florida and as the Executive Director of the Florida Economic Development Council. Additionally, Beth maintains a consulting affiliation with BRPH Architects-Engineers, Inc., supporting commercial and industrial business and project development primarily in the aviation/aerospace and defense sectors.

A Floridian since 1986, Beth has over 25 years of business development experience in defense, healthcare, information technology, and economic development. She has successfully led multiple professional fund development campaigns.

As an economic developer in North Florida, Beth has the privilege of working with tremendous community leaders who garner vast support from industry, higher education, and governments to collectively build and fund a comprehensive economic development program balanced among new business development, existing industry growth, and business attraction. Leveraging key transportation and research assets, Beth was instrumental in securing a federal grant to fund the Entrepreneurial Excellence Program designed to guide start-ups through the most vulnerable stages of business formation. She also positioned the region as a strategic partner in the Florida Economic Gardening Institute – a key resource for growing second-stage companies. Beth instituted a Business Retention & Expansion (BRE) program in the Tallahassee MSA connecting industry, education, and government to affect a positive business climate specific to multiple industry sectors. Beth has recently turned her attention to industrial sites identification and preparation.

During her career in economic development, Beth has served in communities that have announced jobs in the sectors of IT, Healthcare, Energy, Advanced Materials, Warehousing/Distribution, Transportation Solutions, Back office, and Manufacturing.

Beth resides in Tallahassee and has two grown children, a beautiful granddaughter and a son who is enjoying high school.
Marili Cancio
Attorney, Marili Cancio Johnson PA

Marili Cancio has dedicated her life to the law, her community, and her family. With over 20 years of experience, she has distinguished herself as one of the most admired community activists and respected jurists in South Florida. As a Hispanic woman in a field mostly dominated by men, Marili has served in some of the most prestigious legal firms in Florida, leading her to establish her own law practice, a 100% woman-owned business. Equally as impressive is Marili's commitment and determination to making our South Florida community a better place to live and work. Marili has given her time, generosity, and legal expertise to countless local community organizations and institutions.

From 2007 to 2009, Marili served as a Board Member to the Miami-Dade County Community Relations Board where its primary mission is to foster mutual understanding, tolerance, and respect among all economic, social, religious, and ethnic groups in the county. Her advocacy of the Florida Legislature's HB 111 "Witness Protection Bill "created a new exemption in Florida law that shields murder witnesses' identities from being released in public records for two years after the crime.

Moreover, Marili served as a member of the Miami-Dade County Hispanic Affairs Advisory Board ("HAAB") from 2002 to 2003 then 2007-2010 and served as its Chair from 2006 to 2007. Marili has consistently advocated for "Dreamers" and utilized her position on HAAB to improve the quality of life of all Hispanic residents, encourage their involvement in matters of community concerns, as well as identify and monitor the needs and interests of all Hispanics. From 2004 to 2005, she served on the Minority/Women's Business Enterprise Advisory Board in Orange County, Florida interviewing and qualifying small businesses on how to do business with the government.

During the Obama Administration, Marili was one of the few Republicans invited twice to discuss economic policy as well as a new Cuba policy, demonstrating her ability and willingness to cross the aisle and work together in a bipartisan fashion for the good of the nation. More recently, she was named Director of the Inspire America Foundation, a highly respected organization dedicated to fostering liberty and Democracy in Cuba and throughout the Americas.

From 2004 to 2006, Marili served on the Leadership Council of the American Diabetes Association. In 2007, she began rendering extensive hours of pro-bono legal work to "La Liga Contra el Cancer" (The League Against Cancer) and continues to serve as its main pro-bono attorney.

Marili served as a Commissioner to the Florida Healthcare and Hospital Funding Commission from 2015 to 2016 where she traveled the state attending forums regarding concerns about how to make healthcare more affordable for Florida's families.
Jason Clement
Founding Partner & CEO, Sports Facilities Management Managing Partner, Sports Facilities Advisory

Under Jason's leadership, SFM and SFA have developed into globally recognized leaders of sport and entertainment development by focusing on transforming the health and economic vitality of communities. Jason conceptualized and led the launch of SFM overseeing the development of the organization and management systems. His strategic direction and oversight have resulted in SFM producing the most successful private and public sports developments in the country. He is also an experienced advisor having provided strategic, financial, and operational expertise to new and existing venues throughout the U.S., Caribbean, Europe, Middle East, Canada, Asia, Africa and Central America.

Jason began his career as a licensed architect specializing in sports complex design. Prior to SFA | SFM, Jason managed fortune 500 corporate real estate asset management portfolios and university sports facility developments.

Jason is a passionate contributor to causes that positively impact families and communities serving on various community boards. Jason was recognized by the Tampa Bay Business Journal as its 2012 40-under-40 "Hall of Fame" honoree for business and philanthropic accomplishments. In 2018, Jason was appointed by the Speaker of the Florida House of Representatives to serve on the Florida Small Business Development Center Advisory Board.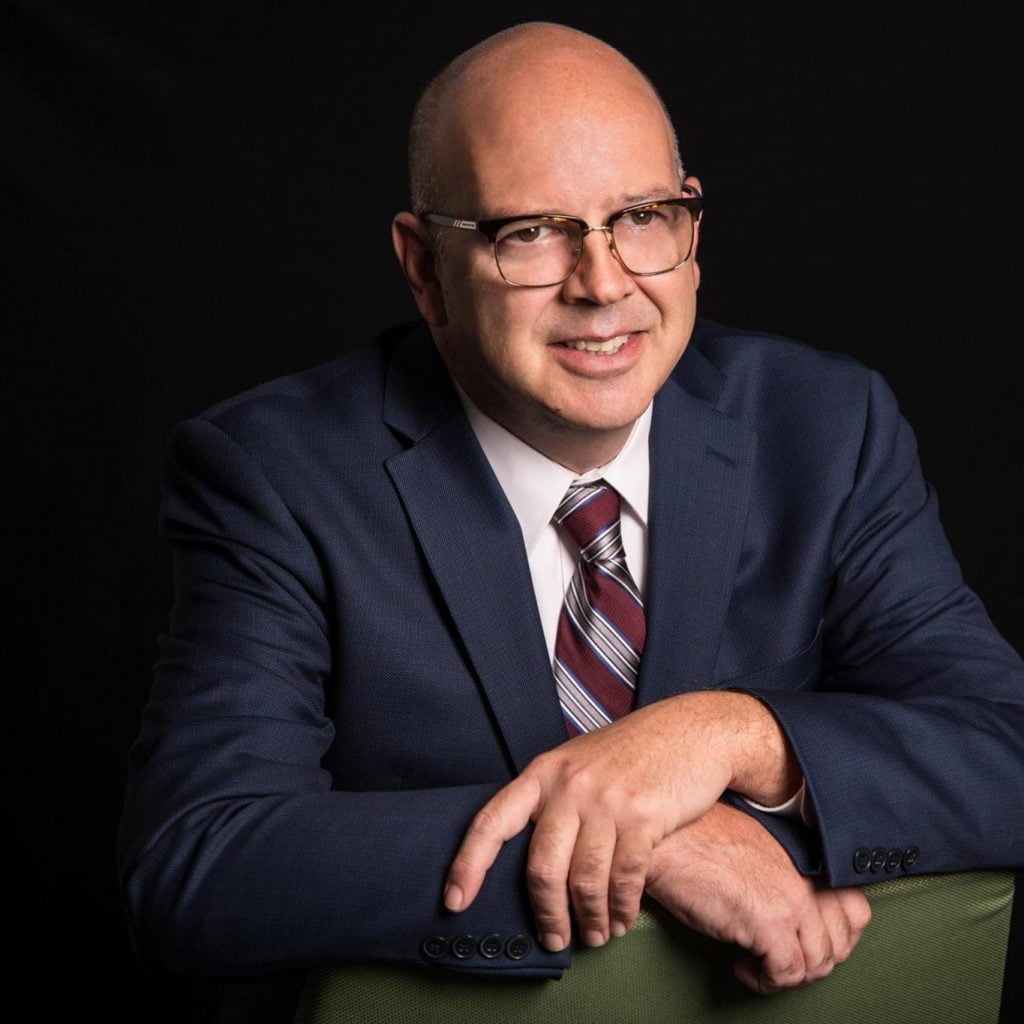 Kevin Carr
CEO, FloridaMakes

Kevin Carr is CEO of FloridaMakes. Mr. Carr has dedicated most of his career to enhancing the nation's manufacturing sector with a focus on improving the competitiveness and profitability of small and medium-size manufacturers. Prior to joining FloridaMakes, Mr. Carr led the National Institute of Standards and Technology's Hollings Manufacturing Extension Partnership.

Under his leadership with state and federal policymakers, he has worked to increase manufacturers' access to appropriate advanced manufacturing technology and resources through federal labs and centers of excellence and has challenged the Manufacturing Extension Partnership system to cultivate best practices, best-in-class services, and increased use of existing public and private resources to improve the foundation and future of American manufacturing.

He has been recognized as one of Florida Trend's most influential business leaders and as a finalist for the Service to America for Business and Commerce and Harvard's Innovations in American Government Award. He was awarded the U.S. Department of Commerce Gold Medal for building Manufacturing Extension Partnership's national system and was recently inducted into the National Institute of Standards and Technology's Gallery of Distinguished Scientists, Engineers and Administrators.

Mr. Carr studied electronics engineering at Widener University and technology management at the University of Maryland. He lives in Sanford.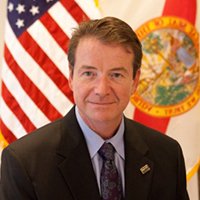 Bill Herrle
Executive Director, National Federation of Independent Business

Bill Herrle is Florida Executive Director for the National Federation of Independent Business, Florida's and the nation's leading small-business advocacy group. Bill manages NFIB's state operations in Florida to include its lobbying, member support, and statewide political and media functions.

Bill, who was NFIB/Florida's state director from 1990-2001, rejoined NFIB in March 2007. From 2001-07, he served as vice president of governmental affairs and political action for the Florida Retail Federation, where he lobbied effectively and successfully grew their political efforts.

Bill is a recognized leader in Tallahassee with a highly impressive track record. Before his work at the Retail Federation and NFIB, Herrle served as communications director for the Florida Association of the American Institute of Architects and account manager for Executive Management Services, an association management, and lobbying firm.

Bill is a graduate of Penn State University, where he earned his bachelor's degree in political science. He serves on the Board of Directors of TaxWatch as well as on the Board for the Museum of Florida History.
Carolyn Johnson
Sr. Director of Business, Economic Development and Innovation Policy, Florida Chamber of Commerce

Carolyn Johnson is the Director of Business, Economic Development and Innovation Policy with the Florida Chamber of Commerce. In this position, Carolyn advocates on behalf of helping Florida create a business climate that generates high-paying jobs, vibrant communities, and global competitiveness. Carolyn's advocacy efforts span two of the Florida Chamber's Six Pillars of Florida's Future Economy – Innovation and Economic Development and Business Climate and Competitiveness.

Carolyn's recent legislative successes include helping to close a costly workers' compensation loophole that artificially increased the cost of medical care, leveling the playing field for property insurers, and reducing taxpayer risk in the event of a hurricane or catastrophic storm.

Prior to joining the Florida Chamber, Carolyn was a District Administrator and Legislative Assistant for the Florida House of Representatives. She previously served as a Deputy Campaign Manager for a successful constitutional amendment campaign. She is a previous member of the Central Florida Partnership's Young Professional Advisory Council.

Carolyn is a native Floridian, hailing from St. Petersburg. She is a graduate of the University of Central Florida with undergraduate degrees in political science and advertising/public relations. She holds a master's degree in public administration and a graduate certificate in urban and regional planning.

Carolyn enjoys participating in the high-energy Crossfit program and reading historical fictions.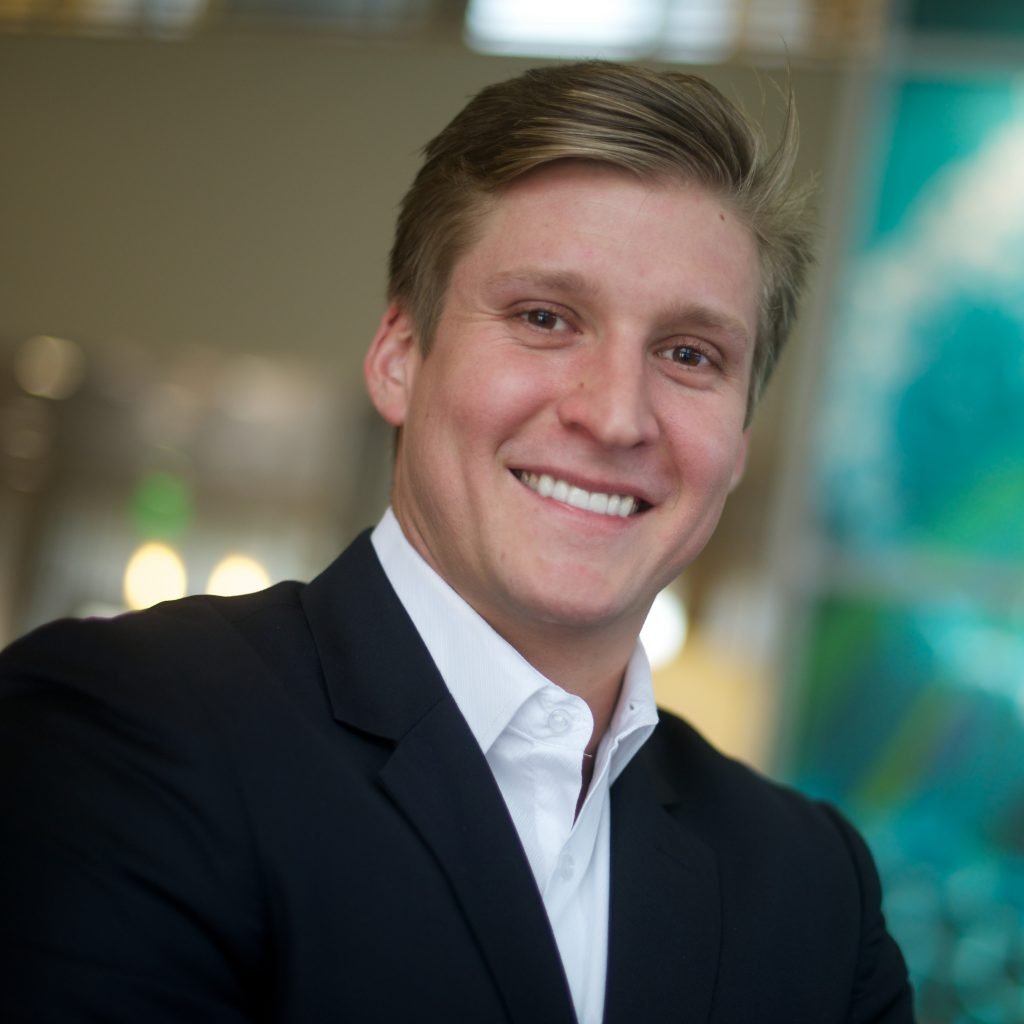 Jordan Johnson
Founder and Chief Executive Officer of Naked Farmer Food Group
Jordan Johnson, of Tampa, is the Founder and Chief Executive Officer of Naked Farmer Food Group. Johnson is a trailblazer within the farm-to-table genre with a mission to build a better food system by connecting farmers to the community. His expertise in business economics and leadership has propelled his career to blur the lines and bring a unique experience of fine dining cuisine with quick access. Naked Farmer restaurants proudly serve locally-sourced food, prepared by chefs and grown with the seasons. dion Sample Description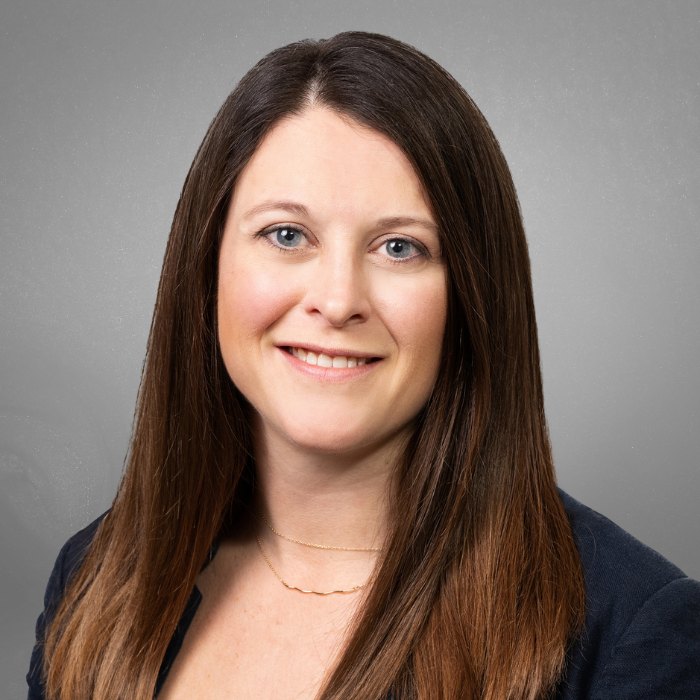 Adrienne Johnston
President & CEO, CareerSource Florida

Adrienne Johnston President & CEO, CareerSource Florida Adrienne Johnston was appointed President and CEO by the CareerSource Florida Board of Directors in February 2023. Previously, Johnston served as Deputy Secretary of Workforce Services and Chief Economist for the Department of Economic Opportunity. She emphasized a data-driven approach to process improvement and policy development for reemployment assistance and workforce training services. Prior to serving as Deputy Secretary, Johnston served as Chief of the department's Bureau of Workforce Statistics and Economic Research. With extensive experience in labor market information, she led the Workforce Statistics and Economic Research team to deliver quality data analysis, informative data visualizations and applied research to better serve the agency and stakeholders across the state. During her tenure in the bureau, Johnston expanded the role of Workforce Statistics and Economic Research to provide effective analytics for the entire agency. Before joining DEO in 2015, Johnston served as Project Manager for Evergreen Solutions, at which she analyzed local labor markets and developed custom compensation and benefits plans for community colleges and local government organizations. Previously, she served as Labor Market Research Director for Brandt Information Services, expanding the service portfolio of the unit beyond data collection to include data visualization tools, survey design and data analysis. Johnston holds a master's degree from Florida State University. She lives in Tallahassee with her husband, daughter, and two hound dogs.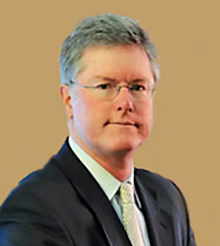 Todd Kocourek
President and CEO, Florida First Capital
Todd G. Kocourek has served as President and CEO of Florida First Capital, an SBA Certified Development Company and largest Florida SBA lender, since 1998. He is also a practicing Florida attorney, focusing on international commercial law and government relations, and serves as Adjunct Professior of Law at Florida State University. In addition to service on the Florida Chamber of Commerce Board of Governors, he chaired the Chamber's International Business Council for 5 years. He served as Committee Counsel to the Commerce Committee of the Florida House of Representatives, where he oversaw commercial legislative projects including the revision of Florida's domestic and international banking codes and the revision of Florida's Limited Liability Company Act, and also served in the Office of the Governor as General Counsel for the Florida International Affairs Commission. A past Chair of the International Law Section of the Florida Bar, he currently serves as Chair of the Florida Export Finance Corporation.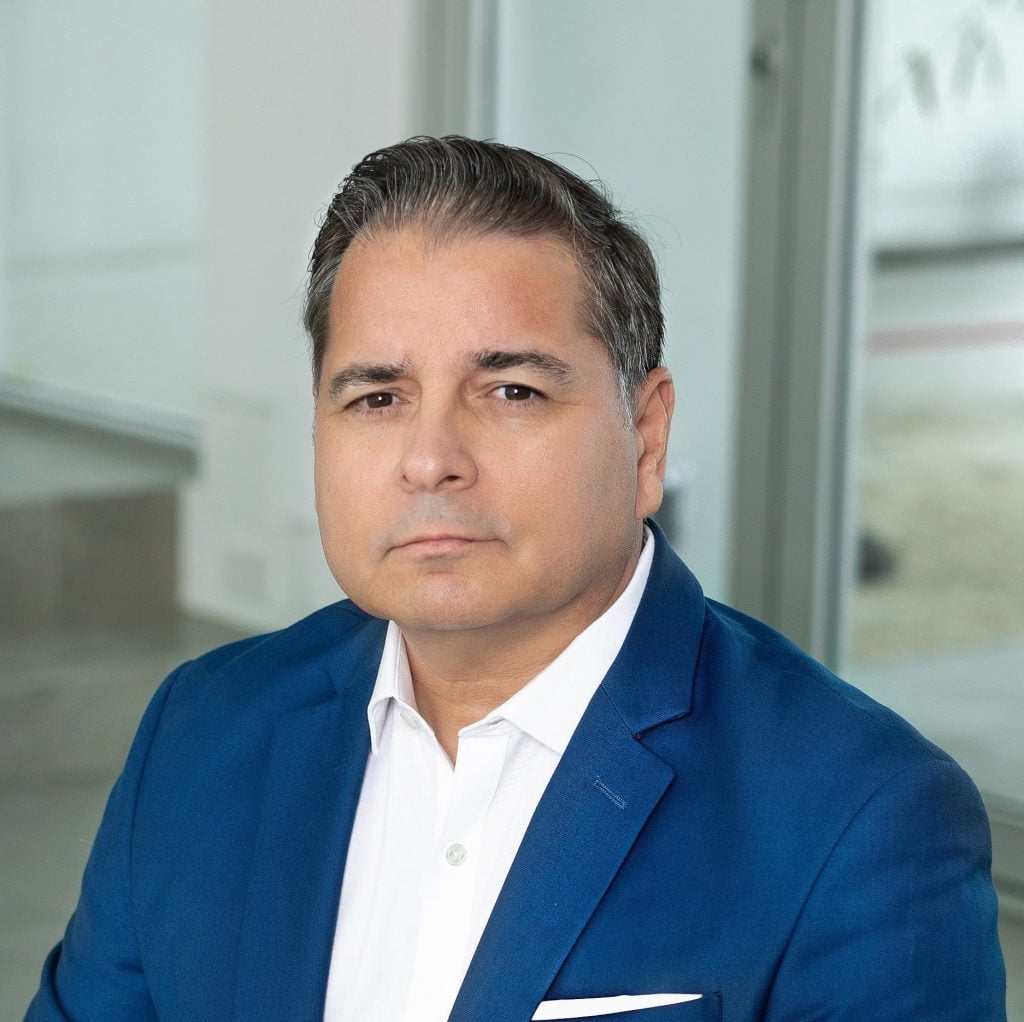 Rick Rodriguez Piña
Principal, Rodriguez Piña & Associates Corp.

With more than 30 years of expertise, Rick Rodriguez Piña, the principal of Rodriguez Piña & Associates Corp., dba RP&A, dba RPA, is a seasoned professional with vast knowledge of the political process at the National, State and local levels. Rick's primary business focus is on education policies and procurement within the K-12 arena.

Rick earned a bachelor's degree in political science from Florida State University and is fluent in Spanish and Portuguese. He is the former Policy Director for the Florida Department of Commerce and has had many years of service with leading local and State economic development entities.

In 1995 Rick started Rodriguez Piña & Associates, a successful public affairs and governmental consulting company that has provided services to a wide array of national and international clientele, including professional sports franchise, health care & insurance, technology, and national financial institutions among others. RP&A provides consulting services throughout all of Florida's 67 school districts and is one of a few firms in Florida that specialize in the K12 education industry. RP&A specialize in representing national firms such as Cigna, AON and Hill International to mention a few.

Additionally, Rick Rodriguez Piña is the publisher the Pineapple Report, a K12 education news and information digital platform that produces a biweekly newsletter emailed to over 9,000 education public and private education leaders such as school board members, superintendents, union leaders, and corporate executives.

Over the decades, Rick has cultivated strong bi-partisan relationships within the various levels of state government within the Florida Legislature and the Executive Branch, as well as throughout the education network/system with superintendents, school board members, union leaders and administrators, not just in Florida, but throughout the United States. Rick's in-depth knowledge of the K-12 education issues and those individuals who have the ability to affect them affords him the ability to bring changes.

As a successful entrepreneur, Rick has developed and applied his keen business sense to numerous business ventures in the areas of real estate, health care (He is a licensed insurance agent in multiple states.)

Rick has always been civically involved through his participation on a variety of boards, including Breakthrough Miami, current Board member; the Miami-Dade Expressway Authority, past Treasurer; the Latin American Business Association (LABA), Co-Founder and past Chairman; Florida International University's Metropolitan Center, past Chairman; the FIU President's Council Advisory Board; The South Florida Regional Transportation Authority Citizens' Advisory Committee; Orange Bowl Advisory Board; Transition, Inc.; Great Florida Bank; Biscayne Institute of Health and Living, and Florida Venture Foundation, among others.
Jon Malcolm Richards
District Director for SBA North Florida

Malcolm Richards was appointed District Director of the North Florida District Office in March 2021. He oversees the operations and implementation of SBA programs and services across the 43 county North Florida territory.

Malcolm brings a wealth of experience to the North Florida area that will be beneficial for the small business community. His experience includes over 20-years in economic development and entrepreneurial development, with a specialization in the needs of underserved and disadvantaged communities. He is an experienced commercial lender and has served as the District Director for the SBA in Kansas City, Missouri for 6-years. His expertise is instrumental to help the SBA North Florida Office continues to provide outreach and support to small business owners in the territory. His focus will be to increase lending and contracting opportunities for small businesses, especially in the underserved and disadvantaged communities.

Prior to his role as District Director for the Kansas City District Office, Richards served as the Acting Deputy District Director for the SBA New York City District Office. He has also served in the capacity as Acting Regional Administrator for the agency. He has worked in various other roles and locations with SBA including Supervisory Lender Relations Specialist, Supervisory Economic Development Specialist, and Branch Manager. Prior to his federal experience, Richards worked for three of the largest commercial banks in the nation in leadership and management proles, overseeing small business and commercial lending, investments, and strategic planning. Richards also owned and managed a small business for several years. Richards holds a Master of Arts (MA) degree as well as a Master of Business Administration (MBA).
Rob Shaw
Executive Vice President and Senior Lender, Flagship Bank
Rob Shaw is a graduate of the United States Military Academy at West Point where he studied physics engineering before beginning his military career in 1995.

Following his service in the military, Rob began his banking career in 1999 with a large regional bank named AmSouth (now Regions Bank) as a commercial loan underwriter. After several years in that role, Rob had the opportunity to move into a sales position as a Relationship Manager calling on middle market commercial businesses.

In 2005 Rob had the opportunity to work for a smaller local community bank named Signature Bank as their Clearwater Market Executive. It was through this position that he discovered the advantages of working for smaller local banks that have the ability to be more flexible and nimble in their decision making. As a result, his career since then has exclusively been with local community banks to include USAmeriBank, NorthStar Bank, and now Flagship Bank where he currently serves as their Executive Vice President and Senior Lender.

Outside of banking Rob serves on the board of Morton Plant Hospital and MCC of Tampa Bay. When not working he enjoys riding his bike, swimming, paddle boarding, and spending time with his son who is a freshman at Florida State University.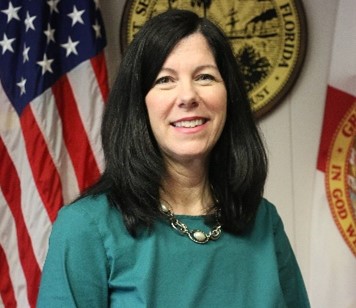 Maureen Smith
Chief, Bureau of Business Development, Florida Secretary of Commerce
Maureen Smith has served as the Chief of the Bureau of Business Development since March 2018. In this role, she is responsible for the support, management and oversight of key economic development programs designed to attract out-of-state business to Florida and promote the creation and expansion of Florida businesses. Ms. Smith has more than 15 years of economic development experience. She began her career with the State of Florida in 2009 joining the Office of Tourism, Trade and Economic Development (OTTED) and has since held roles of increasing responsibility in OTTED and the Department of Economic Opportunity, including Analyst, Contract Manager, Managing Analyst and Deputy Bureau Chief. Prior to moving to Florida and joining OTTED, she served in various capacities at Farmers Insurance Group in Columbus, Ohio. Ms. Smith holds a Bachelors of Business Administration from Ohio University and is a Certified Public Manager.
Thomas W. Stahl
Executive Director, Florida United Businesses Association (FUBA)

Tom Stahl serves as the Executive Director of the Florida United Businesses Association ("FUBA"). FUBA is a non-profit trade association representing small businesses before the Florida Legislature and state regulatory agencies. Mr. Stahl has been the Executive Director of FUBA since its incorporation and organization in 1990.

Mr. Stahl is also the President of FUBA, LLC., a licensed Florida MGA providing underwriting and management services to admitted Florida workers' compensation carriers under the name "FUBA Workers' Compensation." FUBA, LLC specializes in small business coverage, with an emphasis on the construction trades.

Mr. Stahl has 37 years of experience in the workers' compensation industry. Mr. Stahl has served as the Administrator of several group self-insurance funds in Florida, Mississippi, and Louisiana. Mr. Stahl is a member of the Florida Bar, and has been in private practice in Tallahassee, Florida. He has practiced regulatory and administrative law, and provided government and legislative relations services. He has testified on a variety of regulatory and business issues before the Florida Legislature, state regulatory agencies, and the House Ways & Means Committee in Washington, D.C.

Mr. Stahl currently serves as the Chairman of the Board of Directors of the Florida Workers' Compensation Insurance Guaranty Association ("FWCIGA"). FWCIGA is the statutorily created guaranty association responsible for the payment of workers' compensation benefits incurred by insolvent insurance companies and group self-insurance funds operating in the State of Florida.

Mr. Stahl was the Administrator for the FUBA Self-Insurance Fund, a licensed group self-insurance fund, from 1990 to 1995. In 1995, the Fund converted to Florida Business Mutual, an assessable mutual insurer domiciled in Florida. Mr. Stahl served as the Chief Executive Officer and was on the Board of Directors of Florida Business Mutual in 1995 and 1996.

Mr. Stahl served as a staff attorney and analyst for the Florida Senate, Committee on Commerce in 1983 and 1984, where he was the primary analyst for workers' compensation and property and casualty insurance legislation.

Mr. Stahl received a B.S. degree in Finance from Florida State University in 1979. He received a J.D. degree from the FSU College of Law in 1982.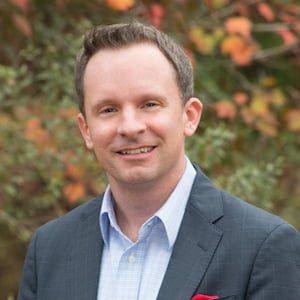 Nathan Sparks, CEcD
Executive Director, One Okaloosa Economic Development Council

A 23 year veteran of the economic development industry, Nathan Sparks began his career as a Research Analyst with the Economic Development Partnership of Alabama. In this role, Nathan was heavily involved in the state's automotive-recruitment strategy. Nathan later joined The St. Joe Company where his primary responsibility was the implementation of a comprehensive economic development branding and marketing strategy for the northwest Florida region. Following his time with St. Joe, Nathan served as Executive Director of the Brunswick and Glynn County (Georgia) Development Authority, where he spearheaded the development of three new industrial parks and was responsible for generating tens of millions of dollars of new investment and hundreds of new jobs.
Since 2013, Nathan has served as Executive Director of One Okaloosa EDC, a non-profit private-public partnership dedicated to supporting the economic vitality of Okaloosa County and its municipalities. While at the EDC, Nathan's efforts to champion new outreach initiatives, economic incentive programs and industrial site inventory have resulted in strong stakeholder engagement while positioning Okaloosa County for a new era of success.
Nathan holds a B.A. in International Studies and Economics from Oglethorpe University. He is a graduate of the University of Oklahoma's Economic Development Institute and is a Certified Economic Developer (CEcD).
Nathan's past honors and recognitions include:
Named "Top 40 Under 40: Georgia's Best and Brightest" by Georgia Trend magazine (2009)
Honorary Commander, 1st Special Operations Wing Mission Support Group, Hurlburt Field (2015)
Delegate to the National Security Forum at the United States Air Force Air War College, Maxwell AFB (2015)
Past Chairman, Enterprise Florida statewide economic development Stakeholders Council (2016)
Recipient of Governor's Business Ambassador Award from Florida Governor Rick Scott
Nathan, his wife Susan and son Jackson reside in Niceville.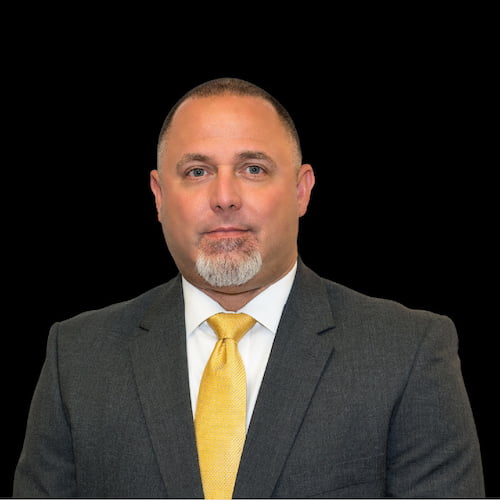 Harry Timmons
Real Estate Agent, Southern Belle Realty, Inc.
Harry is a life long resident of Brooksville. He graduated from Hernando High School in 1985 and went on to earn a bachelors degree in Economics from Florida State University. Before starting his career in real estate, Harry worked for a short time with Farm Bureau Insurance. His family has been involved in the real estate business for over 40 years and Harry has been a member of the Hernando County Board of Realtors for over 25 years. Harry's father, Harry Timmons Sr., opened the first major real estate franchise in Hernando County in 1975. Harry is a longtime supporter of local high school sports.


Cathlee Tomkow
Real Estate Associate

Cathlee Tomkow is a licensed real estate sales associate in Dade City, Florida and has a total experience of 18 years in real estate business. She is the owner and manager of Sunny Acres Lodge, a 1,299-acre event and wedding venue, located in the heart of Central Florida. Tomkow and her husband also currently operate a cattle ranch in Polk City, Florida, and she has been in the gift-retail industry since the mid-80s. Cathlee is a sixth-generation Florian and the mother to her beautiful three daughters.
Marielena Villamil
President & Chief Executive Officer, The Washington Economics Group
Marielena Villamil has an outstanding record of accomplishments in business consulting, higher education and civic leadership. Ms. Villamil is cofounder and serves as Chief Executive Officer of an established economic and governmental advisor firm, The Washington Economics Group (WEG). She founded the firm in 1993 with nationally recognized economist, Dr. Tony Villamil, former US Undersecretary of Commerce for Economic Affairs. Ms. Villamil has extensive and high level contacts in the corporate, public sector and educational communities of Florida, Washington, D.C. and Latin America, in addition to significant experience in governmental relations, the management of economic consulting services and in the education and training of multicultural and multilingual workforces.

Ms. Villamil has a significant record of accomplishments in community relations, serving in leadership positions. Ms. Villamil was appointed and confirmed by the City Commissioners to serve on the Emergency Management Committee of the City of Coral Gables. Ms. Villamil served on the Board of Directors of the United Way of Miami Dade County where she served for 2 years in their Executive Committee and as Chair of their Public Policy Committee. Ms. Villamil is the recent past Chairman of the Board of Directors of the American Red Cross of Greater Miami and the Keys, where she has been a director since June of 2003. Most recently, Ms. Villamil served on the South Florida Board of Advisors of BBVA Compass Bank until their acquisition by PNC Bank.

Ms. Villamil has served as Chair of the South Florida Board of the Hispanic Scholarship Fund (HSF), a nationally recognized organization whose mission centers on awarding scholarships based on merit to Hispanic students. From 2007 to 2016 she served on the Board of Directors of the Coral Gables Community Foundation whose mission is to promote programs and initiatives that enhance the quality of life for people living and working in the Coral Gables Community. She has also served as the Chair of the South Florida Board of the Sistema Universitario Ana G. Mendez (SUAGM), South Florida Campus, an accredited institution of higher learning specializing in programs and degrees through dual-language learning. Ms. Villamil served until March of 2014 on the District Board of Trustees of Miami-Dade College, appointed by two former Governors of Florida, and confirmed each time by the Senate of the State of Florida.

Ms. Villamil has received numerous community recognitions. In August 2015 she received the Latina Pioneer Award as the Latina Woman of Distinction representing Miami-Dade, Broward and Palm Beach Counties. In June 2016, Ms. Villamil was recognized as the Volunteer of the Year by the United Way of Miami-Dade County. She received the first Dr. Mario Villarroel International Leadership Award in 2005 for her work with the Latin American communities, the Southeast Service Area International Humanitarian Service Award in 2007 "for exceptional humanitarian actions" and the 2008 Cynthia Wedel Award for "superior and outstanding leadership services to the community." Most recently, Ms. Villamil received the Good Scout Award by the Boy Scouts of America, as well as the American Red Cross Spectrum Award for her service to the organization. Marielena was inducted into The Inner Circle of 12 of the American Cancer Society in the Fall of 2014 and was recognized by The Big Boys Big Girls Club as a Miracle Makers Honoree for 2015 because of her community and charitable commitments.

Ms. Villamil earned a Bachelor's Degree from St. Mary's Dominican College in New Orleans, LA, a Master's Degree from Middlebury College in Vermont, and completed PhD coursework at the University of Miami in Coral Gables, FL.