Expand to Global Markets
The Florida SBDC Network is a proud recipient of the 2016 President's E Award for Export Service, the highest recognition any U.S. entity can receive for making a significant contribution to the expansion of U.S. exports. Read press release here.
---
International trade opportunities for Florida-based companies are expanding, and the Florida SBDC Network can help prepare your business for globalization. Our nationally-recognized International Trade Services are designed to connect export-ready new-to-market, new-to-export businesses with International Trade Specialists who can personally deliver the tools, strategies, and expertise needed to help grow and succeed abroad. They'll guide you through the complexities of developing and executing an aggressive international growth strategy—putting you on the road to success.
Why Trade?
Florida's strategic positioning and abundance of resources make it a prime location for trade. Ninety-five percent of the world's population and more than 70 percent of the world's purchasing power is outside the U.S. Research shows that more than 95% of exporters are small to medium-sized businesses that together produce two-thirds of Florida's total export value. Statistics show that businesses expanding to international markets grow an average of 15% faster and are 12% more profitable.
International Trade Services
One-on-One Consulting
International Trade Specialists provide one-on-one consulting to help you:
Understand the basics of international trade
Determine which licenses are required
Compile market research
Understand country requirements for products
Prepare an Export Marketing Plan
Featured Training
Includes the Florida Export Series, International Trade Basics, and International Trade Certificate Program—one of a select number of NASBITE-accredited trade assistance programs in the world, and the only one in Florida.
Export Marketing Plan Services
Assists qualified new-to-export manufacturers and service providers with overseas growth strategies through the development of customized Export Marketing Plans. Provided in partnership with Enterprise Florida and the U.S. Commercial Services, the Export Marketing Plan includes:
a thorough readiness assessment
industry and market analysis with target market recommendations
a review of overseas trade opportunities
and an action plan that may include trade mission participation.
The cost to prepare an Export Marketing Plan is $5,000. Qualifying companies are eligible for a $4,500 scholarship, making the cost to your company $500.
Service Benefits
Strategize with International Trade Specialists who are Certified Global Business Professionals by the National Association of Small Business International Trade Educators (NASBITE), the benchmark for competency in global commerce
Determine key target markets
Develop country launch strategies
Connect with international buyers
How do I get started?
If you are a new business, visit the

New Business

section of our website. If you are an existing business, visit the

Existing Business

section. You must complete the prerequisites prior to receiving individual consulting assistance.
Once completed, you will complete the online Request for Consulting application that will be forwarded to the Florida SBDC that serves your area.
Within three business days, you will be contacted by the Florida SBDC to get started on your path to success.
Have questions?
Please contact your local Florida SBDC office.
Featured Field Experts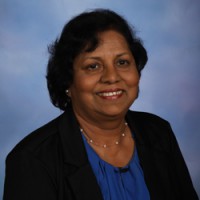 Parbatee Chang
Consultant and International Trade Specialist
Areas of Consulting: International Business, International Trade, Export Marketing Plans, Business and Strategic Plan, Cashflow Management, Compliance, Engineering Research and Development, Financial and Capital Access, Market and Sales Growth, Personnel and Human Resources, Start-up, Strategic Plan
Education: MBA
Certifications: NASBITE Certified Global Business Professional; Executive Certificate of Global Finance from the Thunderbird School of Global Management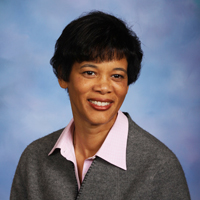 Emily McHugh
Consultant and International Trade Specialist
Areas of Consulting: Business and Strategic Planning, Business Valuation, Cost Control, International Market / Exporting, Inventory Control, Market / Sales Growth, Revenue Generation, Women and Minority
Education: MBA, Entrepreneurship & Marketing, Columbia University; BA, Linguistics, French, Spanish, Swarthmore College
Certifications: NASBITE Certified Global Business Professional
Jill McLaughlin
Export Marketing Plan Services Manager
Areas of Consulting: International Trade, Financial Analysis, Business Valuations and Acquisitions, Financing, Business Planning, Cash Flow Analysis and Projections, Accounting
Education: MBA, Finance and Economics, University of Chicago, Booth School of Business; BBA, Accounting, University of Michigan, Ross School of Business
Certifications: NASBITE Certified Global Business Professional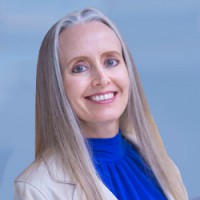 Shelly Bernal
Consultant
Areas of Consulting: International Market / Export Assistance
Education: MBA