Orlando, Fla. – More than 300 small business owners, professionals, and community leaders gathered for the ninth annual Small Business Leadership Conference June 26-28. Held in Orlando at the JW Marriott Orlando Grande Lakes, the conference featured more than 40 speakers who discussed strategies and best practices for igniting strategic growth.
The event was co-hosted by the Jim Moran Institute for Global Entrepreneurship, part of the Florida State University College of Business, and the Florida Small Business Development Center (SBDC) Network, headquartered at the University of West Florida.
Speakers shared their insights about how businesses and professionals can accelerate growth. Interactive discussions addressed marketing, organizational culture, international trade, cybersecurity, government contracting, and other growth-related issues.
The conference featured panelists Ken Lawson, executive director of the Florida Department of Economic Opportunity; Jamal Sowell, president and chief executive officer of Enterprise Florida; Michelle Dennard, president and chief executive officer of CareerSource Florida; and Michael W. Myhre, chief executive officer of the Florida SBDC Network, who spoke on a panel on the state of small businesses. The panel was preceded by an economic outlook from Jerry Parrish, chief economist and director of research for the Florida Chamber Foundation.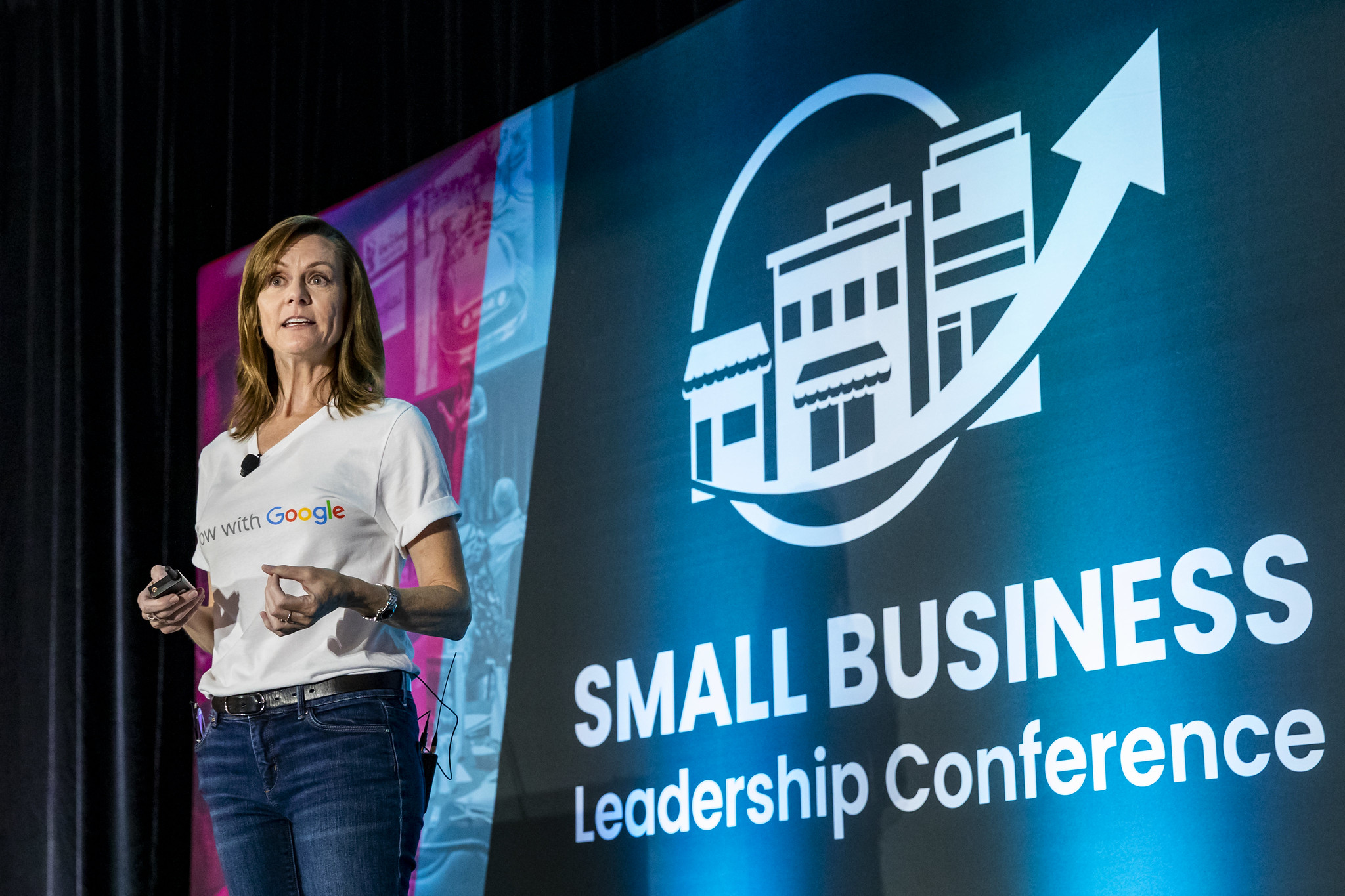 The conference also featured keynotes by Pamela Starr, a Google-supported trainer, Nat Jones, chief financial officer of Limbitless Solutions; Mona Amodeo, founder of idgroup; and Ryo Zsun, culture maestro of Zappos.com.
"Our partnership with the Florida SBDC Network brought an increased level of enthusiasm, energy and creativity to this year's conference that translated to all of our speakers and content," said Melissa Roberts, managing director of the Jim Moran Institute for Global Entrepreneurship. "We're proud to have given attendees the opportunity to connect with experts and like-minded professionals in an effort to help their small businesses reach sustainable growth."
"At the Florida SBDC Network, our goal is to help small businesses grow and succeed," said Michael W. Myhre, chief executive officer of the Florida SBDC Network. "Research shows that small businesses often lack access to professional expertise and resources often available to their large business counterparts. We were proud to partner with the Jim Moran Institute to host this important event to deliver the information and resources businesses and professionals need to find success."
This year's event sponsors were JPMorgan Chase, United Midwest Savings Bank, Baker Donelson, ComplyRight, Florida Capital Bank, Florida First Capital Finance Corporation, Hiscox, Nav, the National Development Council, Regions Bank, True Financial Freedom, Veterans Florida and media sponsors Florida Trend, and the Jacksonville, South Florida, Tampa Bay and Orlando Business Journals.
For pictures of the event, please click here. For more information, please visit www.SBLConference.com.