Lynch Receives State Star Award, Recognized in D.C. for Strong Commitment to Small Business
Florida SBDC Network Headquarters (Pensacola, Fla.) – The Florida SBDC Network, the state's principal provider of business assistance, is pleased to announce that Cheryl Lynch, a consultant for the Florida SBDC at the University of North Florida, was named the 2018 Florida State Star. Lynch, who leads a single-person office in Putnam County, was recognized among State Star recipients from SBDCs across the country during the 38th Annual America's SBDC national conference in Washington, D.C. September 4-7, 2018.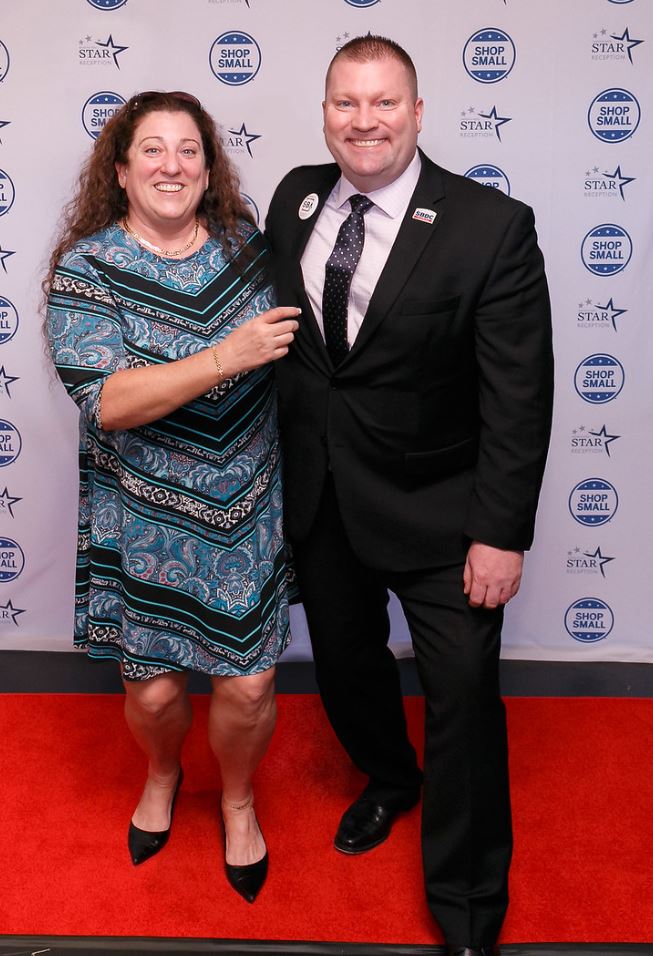 The State Star award, the highest accolade achievable by SBDC employees, recognizes extraordinary performers who have made strong contributions to their state network. Annually, SBDCs from every state and U.S. territory select one employee for the award. As part of this year's award, winners were recognized during a special awards ceremony and reception at the International Spy Museum.
"It is an honor to recognize Cheryl as our Florida State Star," said Michael W. Myhre, CEO of the Florida SBDC Network. "I've witnessed first-hand the positive impact she has created for so many small businesses in Putnam County and across the state. She is incredibly deserving of this award."
Dedication to Small Business
An entrepreneur and business owner, Lynch brings extensive business management experience to her role with the network. Recently, she secured supplemental funding for the Agricultural Export Marketing Plan, a pilot scholarship-based program that offers Florida farmers and value-added food producers a customized plan to expand into international markets.
She is well-respected in her community, having organized a special project with the Palatka Housing Authority to train and fund business start-ups from among its residents, facilitated a successful teen entrepreneurship conference, organized an angel investor group, and coordinated a series of business workshops for the Ragsdale Family Center.
A top performer, Lynch assisted her clients secure $2.65 million in capital and create 7 new businesses in 2017.
"Working in a rural community has its challenges," said Lynch. "It takes a team approach, creativity and communication to assist businesses in their growth and success. While I am appreciative of the recognition, my belief has always been that small businesses are the backbone to our country's economy."
Funded in part by the U.S. Small Business Administration, Defense Logistics Agency, State of Florida, and other public and private partners with the University of West Florida serving as the network's headquarters, the Florida SBDC Network has more than 40 offices from Pensacola to Key West. As part of its service offering, the Florida SBDC Network provides consulting, training, and research to help aspiring and existing small businesses grow and succeed.
For more information, please visit www.FloridaSBDC.org.