State's Principal Provider of Business Assistance Commemorates Anniversary with Video Highlighting Florida's Culture of Collaboration
Florida SBDC Network Headquarters (Pensacola, Fla.) – In 2016, the Florida SBDC Network, the state's principal provider of business assistance, celebrated a special milestone: forty years of helping the state's small businesses grow and succeed. To culminate the network's anniversary, the Florida SBDC is pleased to release a special video highlighting the strategic and funding partners that make the network's work possible.
Network of Partners
The Florida SBDC Network is a public-private partnership that leverages the resources of higher education, government, and economic development to facilitate the growth of Florida's small businesses. Since its inception, the network has assisted over 1.1 million emerging and growing businesses through consulting, training, and information services.
"Small businesses need the support of federal, state and local resources to be successful," said Michael Myhre, Florida SBDC Network CEO and State Director. "Our forty-year story chronicles the commitment of our federal and state policymakers, college and university officials, private and public sector partners, and dedicated personnel who make our work possible."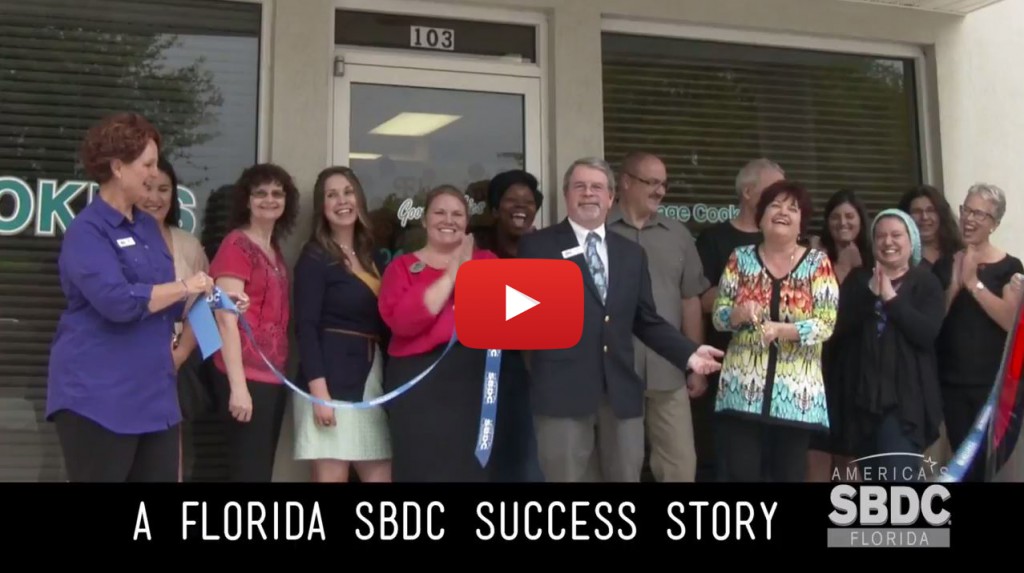 The Florida SBDC Network was funded in 1976 by the U.S. Small Business Administration (SBA) as one of eight original SBDC pilot programs in the country. Originating as one man at the University of West Florida overseeing two centers in Northwest Florida and serving a handful of clients, the Florida SBDC Network has since grown to over 40 centers and nearly 250 employees providing tools, training, and expertise to thousands of Florida's entrepreneurs and small business owners annually.
Thanks to partners ranging from institutions of higher education to federal, state, and local governments to private organizations, and funding support from the U.S. Small Business Administration, State of Florida, and Defense Logistics Agency, the Florida SBDC Network provides its services to entrepreneurs and small business owners at little-to-no cost.
Economic Impact
In 2015, Florida SBDCs delivered over 113,000 hours of business consulting to more than 12,000 client businesses. According to the Florida SBDC's most recent annual report, as a result of this assistance, client businesses created, retained and saved 32,398 jobs; grew sales $4.8 billion; acquired $301 million in government contract awards; accessed $276.8 million in capital investments; and started 404 new businesses.
Celebration in 2016
In January, the Florida SBDC Network launched a special anniversary microsite. The microsite recalls the network's history and hosts a collection of stories of support and passion for small businesses and the Florida SBDC Network from partners, employees, and advocates. During the year, Florida SBDCs also hosted a number of events around the state, including a special anniversary celebration.
To learn more about the Florida SBDC Network's history and its impact on Florida's economy, please visit www.FloridaSBDC.org/40th.