Florida SBDC Network State Office (Pensacola, Fla.) – The Florida SBDC Network, the state's principal provider of business assistance, is pleased to announce that Greg Britton, state director, has been named among the state's most influential business leaders by Florida Trend.
This week, the magazine published the "Florida 500" list, which highlights the 500 most influential people in Florida. According to Florida Trend, "this immense, research initiative by the editors of Florida Trend has resulted in a personal, engaging look at the state's most influential business leaders."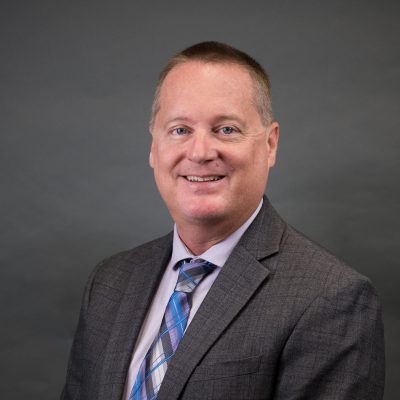 "Being selected for such a prestigious group is truly an honor and a testament to the hard work and dedication of our staff," said Britton. "Our SBDCs are pillars in their communities and are making a difference in the lives of countless small business owners across the state and Florida's economy. I am excited about where we are and am looking forward to a bright future."
The nominees were selected based on hundreds of interviews, months of research, and input from economic development organizations, professional associations, among others.
Britton has more than 25 years of experience in aviation, medical, oil and gas, and high-tech commercial production manufacturing. He has served as the state director of the Florida SBDC Network since 2021, where he leads a statewide network of more than 250 consultants and staff members across nine regions. In his role, Britton provides strategic vision and oversight in the continued success of Florida's principal business assistance organization for small and medium-sized businesses.
Under his leadership, the network has seen continuous growth in the areas of client management, strategy and data utilization. Most recently, Britton has led the network in its statewide efforts to help small businesses recover from Hurricane Ian. Since the catastrophic storm made landfall on September 28th, the network has been hard at work coordinating recovery efforts with federal, state and local partners and helping impacted small businesses understand and apply for state and federal disaster loans. 
Prior to his time with the Florida SBDC, Britton was Director of the Division of Strategic Business Development of DEO. He is a former member of the University of West Florida Board of Trustees and State Advisory Board of the Florida SBDC Network.
 To learn more about this year's Florida 500 recipients, please click here.    ###