FSBDCN State Office (Pensacola, Fla.) - The Florida SBDC Network, the state's principal provider of business assistance and thought leader for small business, is pleased to announce that Michael Myhre, CEO and Network State Director, has been elected to the Board of Directors for the Association of Small Business Development Centers (ASBDC).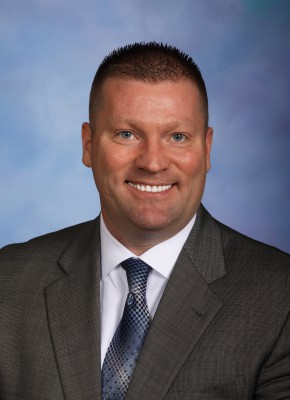 ASBDC represents America's nationwide network of nearly 1,000 SBDCs – the most comprehensive small business assistance network in the United States and its territories. The mission of the ASBDC is to represent the interests of America's SBDCs, which provide assistance to tens of thousands of entrepreneurs and small business owners annually.
Myhre was elected to the board in September during the 35th Annual America's SBDC Conference in San Francisco. As a board member, Myhre will serve a two-year term with nine other colleagues who will represent the program at a national level, advocating for small business and ensuring the program's continued economic impact success.
More than Twenty-five Years of Economic, Business Development Experience
Myhre, a native of Minnesota, holds more than 25 years of economic and business development experience, dedicating his career to ensuring the success of entrepreneurs and small business owners. He joined the Florida SBDC Network in January 2011, where he has served as CEO and State Director since March 2013. Myhre has led the Florida SBDC Network through national accreditation from the U.S. SBA and ASBDC, and through substantial growth. He has also testified before congressional and legislative panels in the interests of small businesses, and will serve as chair of the legislative committee of ASBDC.
State designated as "Florida's principal provider of business assistance," the Florida SBDC Network is a statewide network of 45 centers providing tools, resources, and expertise to help small businesses grow and succeed. Headquartered at the University of West Florida, the Florida SBDC Network is funded in part by the U.S. SBA and is nationally accredited by the ASBDC.
For more information about the ASBDC's 2015-2016 Board of Directors, click here.
To view Myhre's full biography, and for a high-resolution photo, click here.