Disaster is a team effort. Read this story about the Florida Department of Economic Opportunity, Florida First Capital Finance Corporation, and the Florida SBDC Network's partnership to help Florida's small businesses recover from Hurricane Irma.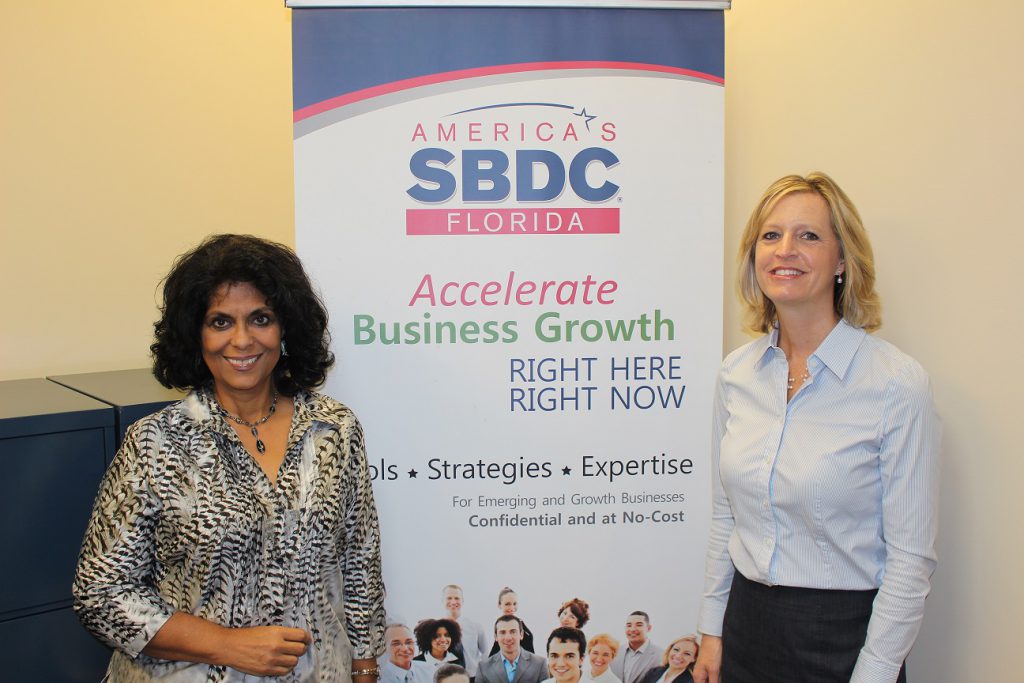 Located in Kissimmee, American Sign Language Services (ASL) is a global, multilingual interpreting company. For over 20 years, ASL Services, Inc. has been providing exceptional professional Sign Language and spoken language interpreting services for the Deaf, Hard of Hearing, and hearing communities. Clients include hospitals, courts, higher education institutions and theme parks/attractions, among others. Services include live onsite interpreting, video remote interpreting and telephone-to-video remote interpreting.
In September 2017, the company suffered economic injury from Hurricane Irma. Seeking assistance, CEO Angela Roth turned to the Florida SBDC at the University of Central Florida (UCF) for help securing a Florida Small Business Emergency Bridge Loan. When asked about the assistance received, she recalled:
What type of damage occurred?
Our interpreters were displaced, and our call centers in Puerto Rico and the headquarters in Kissimmee, Florida were knocked out by the storm. And our clients in Florida were shut down for days and days. Our cash flow was non-existent. We lost a tremendous amount of our revenues. It was like a big hole that had been shot through by a cannon. We were on the ropes for a good two weeks, and it's only starting to pick up again now.
How was the Emergency Bridge Loan helpful?
The loan is going to replace the revenue we lost. Covering our payroll is critical. And we need additional resources to pay for our people who need transportation to assist in hard hit areas like Puerto Rico, Florida, Texas and now California.
How was the Florida SBDC at UCF helpful during this process?
Working with the FSBDC was awesome. They helped me when I started my business 20 years ago. And here they are again. I didn't realize all of the services they offer now. It has been tremendous working with them. This is going to help so much.
About the Florida Small Business Emergency Bridge Loan Program
Administered by the Florida Department of Economic Opportunity, in collaboration with the Florida SBDC Network, and supported by Florida First Capital Finance Corporation (FFCFC), the Florida Small Business Emergency Bridge Loan is a short-term, interest-free working capital loan intended to help small businesses "bridge the gap" between the time of a declared disaster and when the business has secured long-term recovery resources, such as insurance proceeds or federal disaster assistance. Governor Rick Scott activated the Florida Small Business Emergency Bridge Loan program on Thursday, September 14 and the first loan was distributed the following Monday. Eligible businesses with two to 100 employees may apply for loans up to $50,000 for 90 or 180-day terms.
As a principal responder in the state's Emergency Support Function for Business, Industry, and Economic Stabilization, the Florida SBDC Network supports disaster preparedness, response, recovery, and mitigation through its Business Continuation Services. As part of its service offering, Florida SBDC professionally certified consultants and disaster specialists are available to provide confidential, no-cost consulting to help affected businesses prepare disaster loan applications and with other post-disaster challenges.