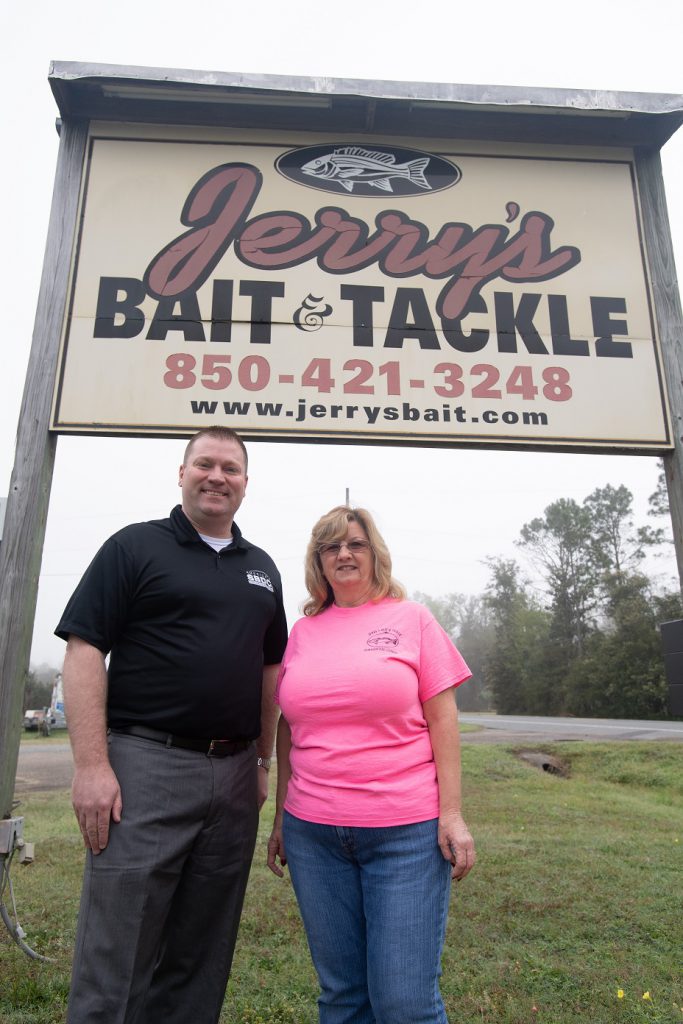 Located in Crawfordville, Jerry's Bait & Tackle offers on-site fishing licenses, live and frozen bait, freshwater and saltwater tackle, apparel, snacks, and more. Owner Theresa Miller bought the business 12 years ago, which also serves as her home, after working for an auto body shop in Tallahassee.
"I wanted something I could leave for my daughter and grandbabies," she said.
Business started out strong. The mother-daughter duo ran the shop, supplying novice and seasoned anglers alike with what they needed for a day of fishing in Wakulla County's rich and vibrant waterways.
However, the one-two punch of the downturn in the economy, coupled with Hurricane Michael, has severely impacted the business.
When Hurricane Michael hit in October 2018, Miller, her daughter, and grandchildren left home in the middle of the night to drive to Jacksonville.
"We hit a tree in the road because we couldn't see anything," she said.
The impact of the storm has been staggering.
"I didn't realize how tough this business could be until I drained my savings," said Miller. "When the waters are messed up, no one is fishing. Most of our customers are heading to the Gulf [to fish] instead."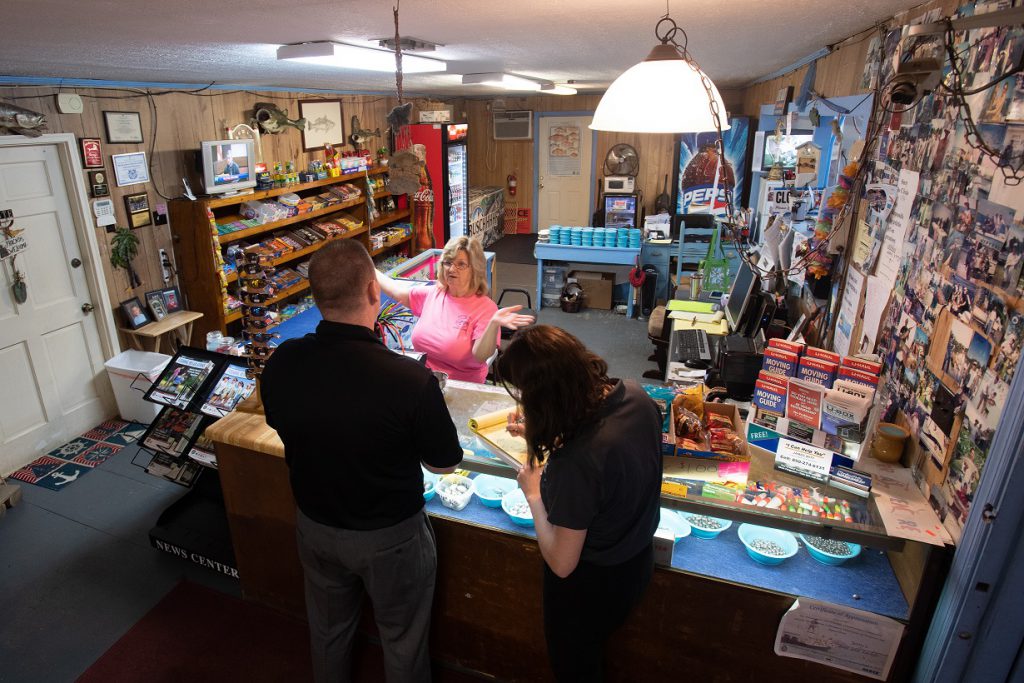 Seeking help recovering from the storm, Miller reached out to the Florida SBDC at Florida Agricultural & Mechanical University (FAMU) for help securing a Florida Small Business Emergency Bridge Loan. When asked about her experience and the assistance received, she recalled:
What type of damage occurred?
We lost power for a week, as well as our bait and inventory. It was just terrible. Our suppliers were also impacted by the storm. It took us two weeks to get live shrimp and, if you don't have it, you might as well not open your doors. Even once we got power, we experienced power surges and lost our shrimp supply. It only takes 20 minutes for 5,000 shrimp to die. Our sales have been severely impacted—we normally average $200-$500 a week. Yesterday, we had a $38 day.
How did the Emergency Bridge Loan help?
The bridge loan was a blessing. Without it, we probably wouldn't be here today.
How helpful was the Florida SBDC at FAMU?
I want to make an honest living. I've never asked for help in the 12 years I've been in business until now. I just want to survive. Emery [with the Florida SBDC] went above and beyond to help me. The Florida SBDC [and the bridge loan] have given me hope.
About the Florida Small Business Emergency Bridge Loan Program
Administered by the Florida Department of Economic Opportunity, in collaboration with the Florida SBDC Network, and supported by Florida First Capital Finance Corporation (FFCFC), the Florida Small Business Emergency Bridge Loan is a short-term, interest-free working capital loan intended to help small businesses "bridge the gap" between the time of a declared disaster and when the business has secured long-term recovery resources, such as insurance proceeds or federal disaster assistance.
As a principal responder in the state's Emergency Support Function for Business, Industry, and Economic Stabilization, the Florida SBDC Network supports disaster preparedness, response, recovery, and mitigation through its Business Continuation Services. As part of its service offering, Florida SBDC professionally certified consultants and disaster specialists are available to provide confidential, no-cost consulting to help affected businesses prepare disaster loan applications and with other post-disaster challenges.