Disaster is a team effort. Read this story about partners working together to help Florida's small businesses recover from Hurricane Irma.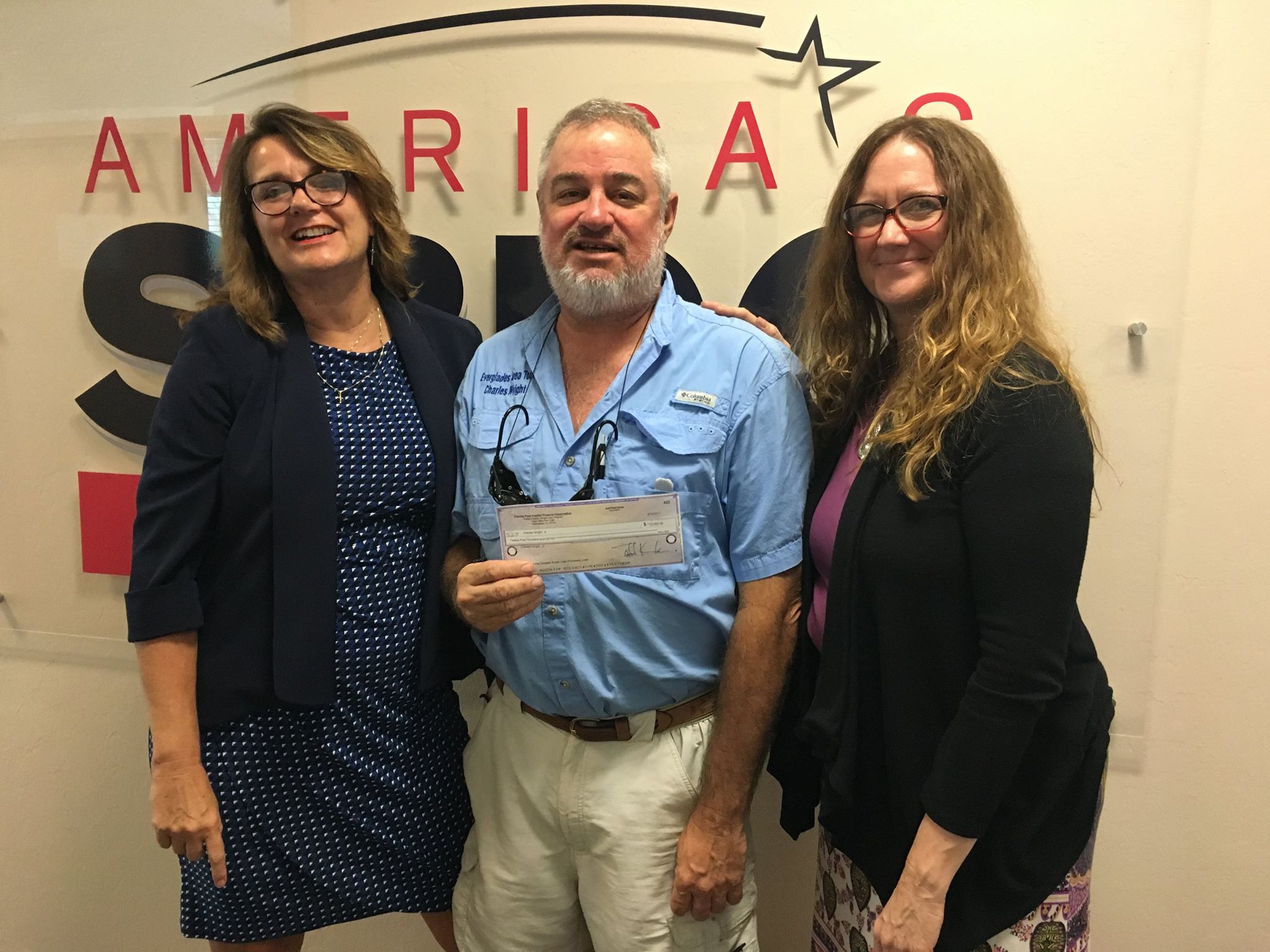 Located in Chokoloskee, a small town near Everglades City, Everglades Area Tours is a family-owned business that offers educational-based eco-experiences by kayak, foot, and boat in the Everglades National Park, Big Cypress National Preserve, and the 10,000 Islands National Wildlife Refuge.
The company's tours and operations encourage stewardship of Florida's natural resources and awareness of its history and cultural heritage. In September 2017, Everglades Area Tours sustained flood damage to its property. Seeking assistance, owner Charles Wright turned to the Florida SBDC at Florida Gulf Coast University (FGCU) for help securing a Florida Small Business Emergency Bridge Loan. When asked about his experience with the storm and the assistance received, he recalled:
What type of damage occurred?
Following Hurricane Irma, our property sustained flood damage, including our guides' quarters and vehicles. Our marina and docks were also destroyed.
How helpful was the Emergency Bridge Loan?
The bridge loan provided the capital needed to repair basic equipment and quarters and provided payroll for the guides who cannot presently work.
How helpful was the SBDC?
They were extremely reactive to our situation. I do not know how they could have been better.
About the Florida Small Business Emergency Bridge Loan Program
Administered by the Florida Department of Economic Opportunity, in collaboration with the Florida SBDC Network, and supported by Florida First Capital Finance Corporation (FFCFC), the Florida Small Business Emergency Bridge Loan is a short-term, interest-free working capital loan intended to help small businesses "bridge the gap" between the time of a declared disaster and when the business has secured long-term recovery resources, such as insurance proceeds or federal disaster assistance. Governor Rick Scott activated the Florida Small Business Emergency Bridge Loan program on Thursday, September 14 and the first loan was distributed the following Monday. Eligible businesses with two to 100 employees may apply for loans up to $50,000 for 90 or 180-day terms.
As a principal responder in the state's Emergency Support Function for Business, Industry, and Economic Stabilization, the Florida SBDC Network supports disaster preparedness, response, recovery, and mitigation through its Business Continuation Services. As part of its service offering, Florida SBDC professionally certified consultants and disaster specialists are available to provide confidential, no-cost consulting to help affected businesses prepare disaster loan applications and with other post-disaster challenges.