Disaster is a team effort. Read this story about partners working together to help Florida's small businesses recover from Hurricane Irma.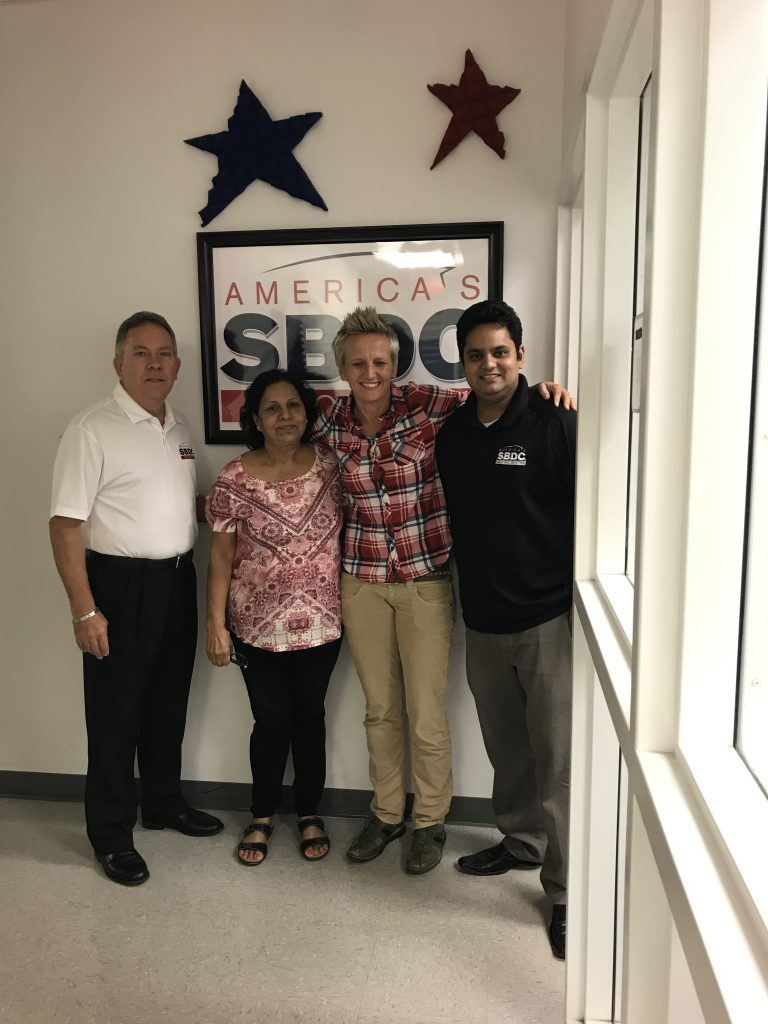 Located in Pompano Beach, Gratitude Training LLC provides leadership training for individuals. In September 2017, the company suffered severe physical damage from Hurricane Irma. Seeking help, owner Josephine Englesson turned to the Florida SBDC at Fort Lauderdale for help securing a Florida Small Business Emergency Bridge Loan. When asked about the assistance she received, she recalled:
What type of damage occurred?
The roof of our training center at the Pompano City Center peeled off and the whole suite was flooded with standing water. The carpet/wood floors were ruined, tons of ceiling crashed down, dry wall in the whole space is wet and must be cut up two to three feet. We are completely inoperable and have lost over $150,000 in business in two weeks.
How was the Emergency Bridge Loan helpful?
Our $50,000 bridge loan will assist us in repairs so that we can be functional [again].
How was the Florida SBDC at Fort Lauderdale helpful during this process?
My experience working with the FSBDC to secure a bridge loan has been nothing but extraordinary! Everyone has been extremely helpful and accessible. Considering the stresses after Irma and the fear of losing my business, the staff at the FSBDC was a breath of fresh air. I don't think I could have made it through as effortlessly as I now can if it would not have been for their expertise. Thank you for saving my business and my peace of mind during [these] stressful times!
About the Florida Small Business Emergency Bridge Loan Program
Administered by the Florida Department of Economic Opportunity, in collaboration with the Florida SBDC Network, and supported by Florida First Capital Finance Corporation (FFCFC), the Florida Small Business Emergency Bridge Loan is a short-term, interest-free working capital loan intended to help small businesses "bridge the gap" between the time of a declared disaster and when the business has secured long-term recovery resources, such as insurance proceeds or federal disaster assistance. Governor Rick Scott activated the Florida Small Business Emergency Bridge Loan program on Thursday, September 14 and the first loan was distributed the following Monday. Eligible businesses with two to 100 employees may apply for loans up to $50,000 for 90 or 180-day terms.
As a principal responder in the state's Emergency Support Function for Business, Industry, and Economic Stabilization, the Florida SBDC Network supports disaster preparedness, response, recovery, and mitigation through its Business Continuation Services. As part of its service offering, Florida SBDC professionally certified consultants and disaster specialists are available to provide confidential, no-cost consulting to help affected businesses prepare disaster loan applications and with other post-disaster challenges.