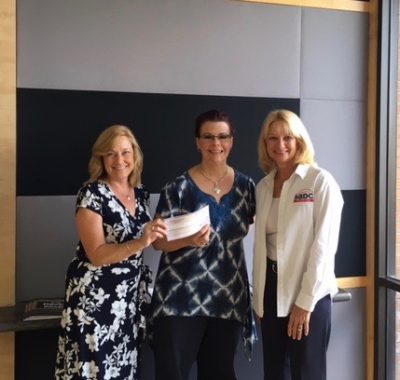 Disaster is a team effort. Read this story about partners working together to help Florida's small businesses recover from Hurricane Irma.
Located in Sarasota, Gulf Coast Psychotherapy is a small, private group psychotherapy practice that serves children and adults in Sarasota County and surrounding communities. After Hurricane Irma hit Florida, the business was left unable to operate for more than a week due to a lack of power and/or Internet service. Seeking assistance, owners Debra Octeau and Rachel Thorpe reached out to the Florida SBDC at University of South Florida for assistance securing a Florida Small Business Emergency Bridge Loan. When asked about her experience with the storm and the assistance received, she recalled:
What type of damage occurred?
Being a medical practice, we rely on billing software and Internet service to bill insurances for services rendered. We lost Internet service for over a week and were unable to complete billing during that time. Delays in submitting billing caused a serious delay in collecting accounts receivable. In addition, local insurance companies experienced delays in processing claims and we also lost income due to business interruption. Our patients were unable to attend sessions and our clinicians were unable to report for work due to hardships caused by the hurricane. An additional strain caused by the loss of Internet service, was the loss of our phone system. Our phone system relies on Internet service and the interruption prevented our patients from contacting us and made it very difficult for us to reach out to our patients.
How was the Emergency Bridge Loan helpful?
The bridge loan was a lifesaver. It allowed us to continue conducting business without having to lay off employees or interrupt services to our patients. This loan is the perfect fit for us as it allowed us to catch up and it bridged the income gap that Hurricane Irma caused.
How was the Florida SBDC at USF helpful during this process?
The SBDC and our consultant Pat Gordon were very helpful and timely. They made the process very easy. We look forward to working with Pat in the future as we are planning to grow our practice.
About the Florida Small Business Emergency Bridge Loan Program
Administered by the Florida Department of Economic Opportunity, in collaboration with the Florida SBDC Network, and supported by Florida First Capital Finance Corporation (FFCFC), the Florida Small Business Emergency Bridge Loan is a short-term, interest-free working capital loan intended to help small businesses "bridge the gap" between the time of a declared disaster and when the business has secured long-term recovery resources, such as insurance proceeds or federal disaster assistance. Governor Rick Scott activated the Florida Small Business Emergency Bridge Loan program on Thursday, September 14 and the first loan was distributed the following Monday. Eligible businesses with two to 100 employees may apply for loans up to $50,000 for 90 or 180-day terms.
As a principal responder in the state's Emergency Support Function for Business, Industry, and Economic Stabilization, the Florida SBDC Network supports disaster preparedness, response, recovery, and mitigation through its Business Continuation Services. As part of its service offering, Florida SBDC professionally certified consultants and disaster specialists are available to provide confidential, no-cost consulting to help affected businesses prepare disaster loan applications and with other post-disaster challenges.