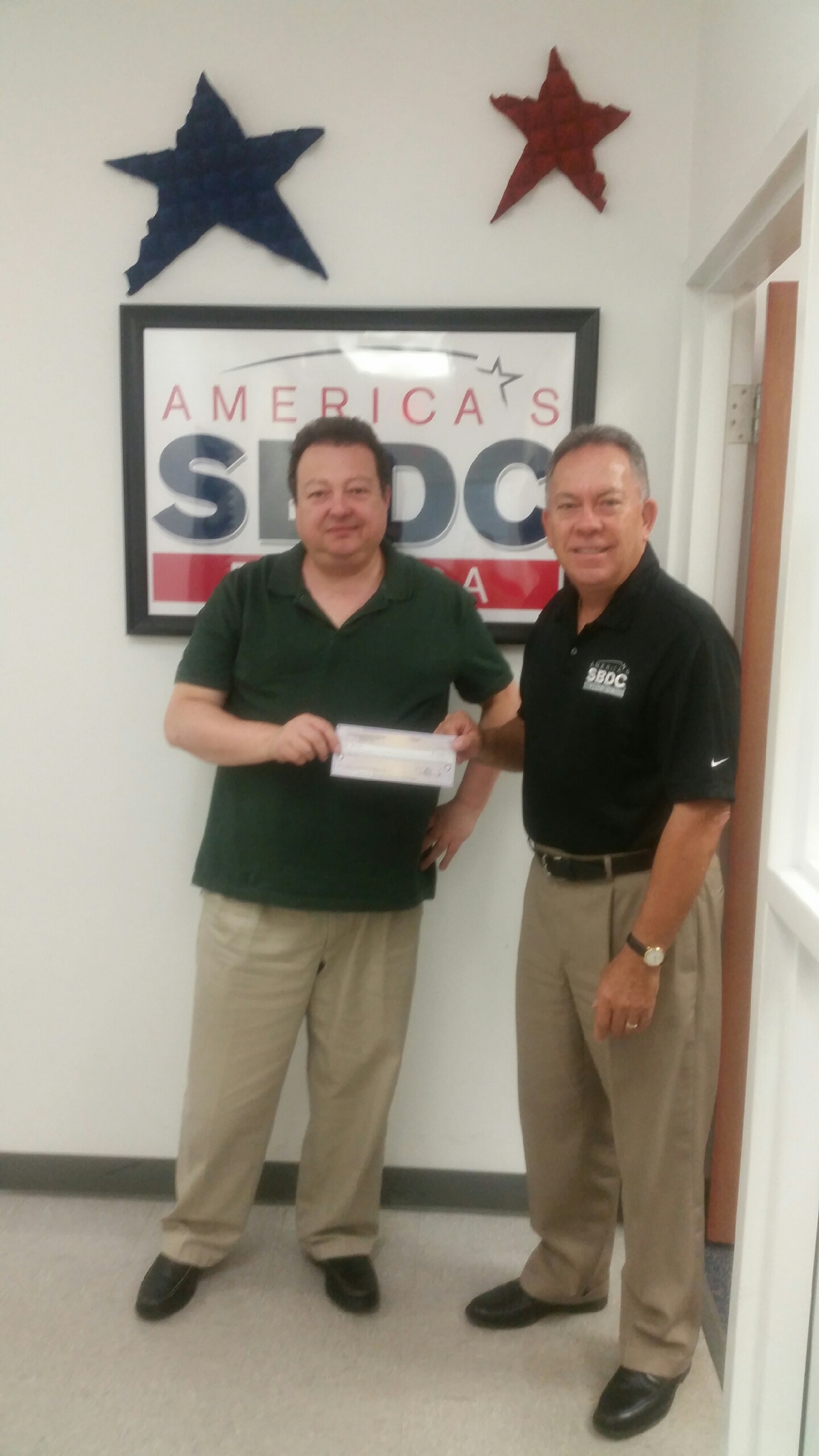 Disaster is a team effort. Read this story about the Florida Department of Economic Opportunity, Florida First Capital Finance Corporation, and the Florida SBDC Network's partnership to help Florida's small businesses recover from Hurricane Irma.
Founded in 2003, Consulting Solutions is a full-service accounting firm located in Fort Lauderdale. The company specializes in tax representation for businesses and individuals. Additional services not limited to tax representation or accounting include tax preparation, tax planning and business consulting.
In September 2017, the company suffered severe economic injury and physical damage from Hurricane Irma. Seeking help, president Mark Luciani turned to the Florida SBDC at Florida Atlantic University (FAU) for assistance securing a Florida Small Business Emergency Bridge Loan. When asked about his experience, he said:
What type of damage occurred?
Client suffered economic injury from a $35,000 drop in sales due to their client's dealing with Hurricane Irma related issues and their office was closed for 10 days.
How helpful was the Bridge Loan?
$25,000 bridge loan will help owner continue the business. "The bridge loan was absolutely necessary. It enabled my company to recover and even opened the door for additional help, like the State Green Energy Program. This will pay for my roof where the insurance did not. This bridge loan will pay for the remaining property taxes which is a requirement for this PAF program."
How helpful was the SBDC?
The SBDC was extremely helpful. From [my consultant] Parbatee who did my application, [my consultant] Angel who closed my deal, and all the staff involved. Angel is also helping me outside of this bridge loan. A great thanks to all at the Florida SBDC!
About the Florida Small Business Emergency Bridge Loan Program
Administered by the Florida Department of Economic Opportunity, in collaboration with the Florida SBDC Network, and supported by Florida First Capital Finance Corporation (FFCFC), the Florida Small Business Emergency Bridge Loan is a short-term, interest-free working capital loan intended to help small businesses "bridge the gap" between the time of a declared disaster and when the business has secured long-term recovery resources, such as insurance proceeds or federal disaster assistance. Governor Rick Scott activated the Florida Small Business Emergency Bridge Loan program on Thursday, September 14 and the first loan was distributed the following Monday. Eligible businesses with two to 100 employees could apply for loans up to $50,000 for 90 or 180-day terms. The application deadline was November 30, 2017.
As a principal responder in the state's Emergency Support Function for Business, Industry, and Economic Stabilization, the Florida SBDC Network supports disaster preparedness, response, recovery, and mitigation through its Business Continuation Services. As part of its service offering, Florida SBDC professionally certified consultants and disaster specialists are available to provide confidential, no-cost consulting to help affected businesses prepare disaster loan applications and with other post-disaster challenges.