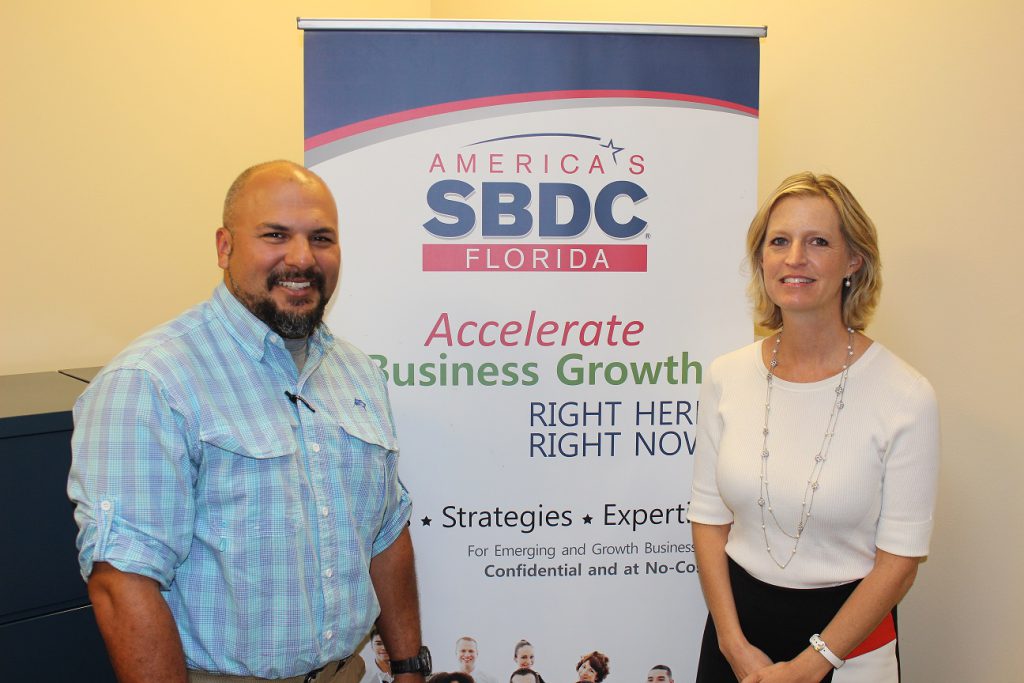 Disaster is a team effort. Read this story about partners working together to help Florida's small businesses recover from Hurricane Irma.
Located in Orlando, Sod Depot provides commercial and residential sod and installation, as well as delivery of landscaping materials (dirt, fertilizer, mulch and rocks) and irrigation repair and enhancement services.
In September 2017, Sod Depot sustained physical and economic injury from Hurricane Irma. Seeking assistance, owner Luis Silva turned to the Florida SBDC at the University of Central Florida for help securing a Florida Small Business Emergency Bridge Loan. When asked about his experience with the storm and the assistance received, he recalled:
What type of damage occurred?
Flooding damaged the sod on the farms, loss of power made it impossible to sell anything and our clients'--mostly contractors--businesses came to a standstill so there was no demand for our products during those two weeks. We couldn't get inventory and our revenues were non-existent.
How will the Emergency Bridge Loan help?
In our business, we forecast ahead and buy inventory in advance. With no sales coming in, we were behind the eight ball. We had to dip into our working capital but still had all the same bills coming in and carrying the same overhead. The bridge loan is helping fill that gap.
How helpful was the Florida SBDC at UCF?
I've dealt with banks and other institutions, and you know how time-consuming it can be. With the Florida SBDC, I sent an email and heard back almost instantaneously. They gave me a list of what was needed. I got it to them. And they were so fast. It only took two to three days. It was insane. I was taken aback. You guys are awesome.
About the Florida Small Business Emergency Bridge Loan Program
Administered by the Florida Department of Economic Opportunity, in collaboration with the Florida SBDC Network, and supported by Florida First Capital Finance Corporation (FFCFC), the Florida Small Business Emergency Bridge Loan is a short-term, interest-free working capital loan intended to help small businesses "bridge the gap" between the time of a declared disaster and when the business has secured long-term recovery resources, such as insurance proceeds or federal disaster assistance. Governor Rick Scott activated the Florida Small Business Emergency Bridge Loan program on Thursday, September 14 and the first loan was distributed the following Monday. Eligible businesses with two to 100 employees may apply for loans up to $50,000 for 90 or 180-day terms.
As a principal responder in the state's Emergency Support Function for Business, Industry, and Economic Stabilization, the Florida SBDC Network supports disaster preparedness, response, recovery, and mitigation through its Business Continuation Services. As part of its service offering, Florida SBDC professionally certified consultants and disaster specialists are available to provide confidential, no-cost consulting to help affected businesses prepare disaster loan applications and with other post-disaster challenges.