During the summer of 2018, Mark Johnson made an appointment at the Florida SBDC at UNF to discuss his plans to start Johnsons Coastal Marine Construction along with his father and his brother. They noticed there was only one person in the area doing construction and repairs on residential docks around the county. The destruction from Hurricanes Matthew and Irma created a long lead time for any dock owner to be able to get a dock or pier re-built or repaired. Mark, his father, and his brother saw a huge opportunity in a specific construction niche and decided to jump on it. Now they needed to get the company set up and start doing the work! They launched the business offering new dock construction, renovation, repairs, as well as building seawalls, bulkheads, and more.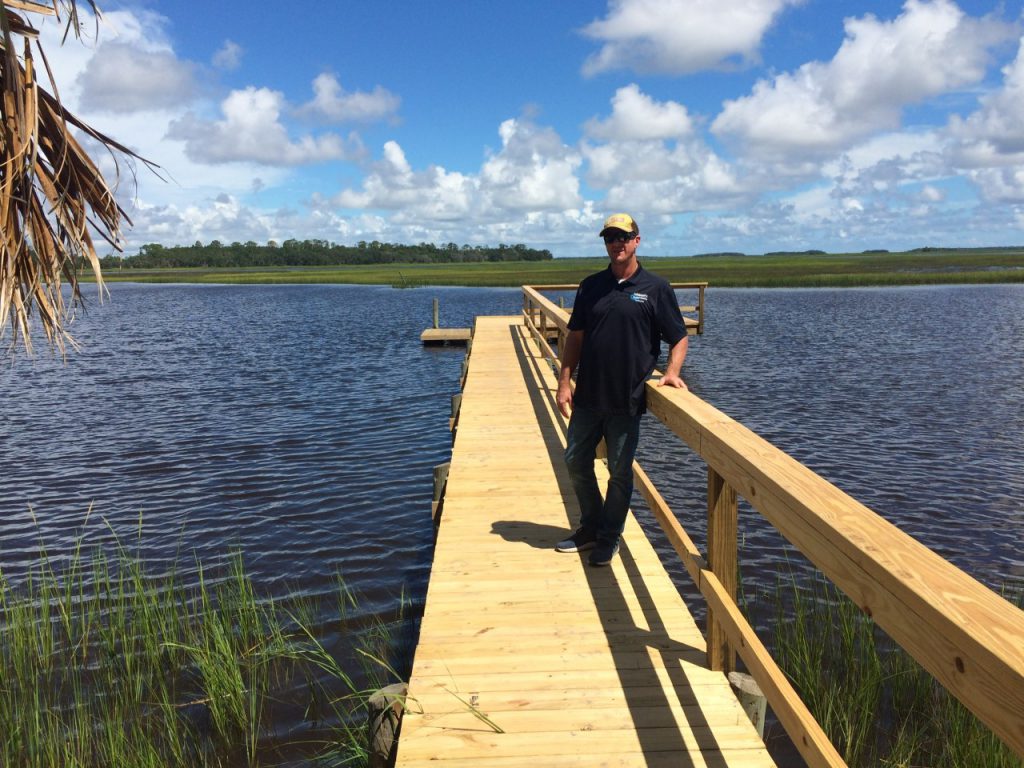 Mark asked Jodi Henson at the Florida SBDC in Nassau for help with the business plan in the event they needed financing to purchase any specific equipment. Mark and Jodi worked together to determine the market opportunity for Nassau County and to develop a three-year financial profit, loss, and cash flow forecast. Jodi made recommendations on the business plan and introduced Mark to a few banks that might be interested in lending. They also discussed additional opportunities that the company could have in government contracting. Jodi explained how to get access to those opportunities and provided information on the next steps to take and where to find marine construction projects.
"I went to the SBDC with little more than a good idea. That's where I met Jodi Henson. I met with Jodi on multiple occasions and each time she helped me put my business together. Whether it was assistance with the business plan, financial contacts, or information on government contracts, she [has been] a wealth of knowledge and [has been] very willing to help. The resources she provided me with were invaluable in turning my good idea into a business. I recommend that anyone who is contemplating starting a business visit their local SBDC. They are a great source of knowledge and a godsend to small businesses like mine."
It didn't take long for the business to establish its presence and reputation. Due to the ready opportunities, they were able to secure contracts with multiple clients. Along the way, they soon realized additional opportunities that they had not originally targeted. Initially, they believed their market to be concentrating specifically on residential docks and piers. But very quickly they realized the demand from commercial entities for rebuilds, repairs, and expansions. Given the demand for their work, they ended up not requiring any funding to grow the business. They were able to fully fund the purchases of a barge, crane, and additional boat to handle larger jobs. They are also being sought out to handle more work in surrounding counties as well.
The future is bright for Johnsons Coastal Marine Construction!