Following a dedicated career in the U.S. Judge Advocate General's (JAG) Corps, the legal arm of the U.S. Army, Jacquin "Quin" Gilchrist and his wife founded The Gilchrist Law Firm, P.A., ("GLF") in Coral Gables in 2015. Initially, the firm focused on debt collection law but saw potential in expanding its services nationally in order to provide solutions to federal government agencies including providing foreclosure services, real estate/title services, estate planning, and other professional services. Additionally, Gilchrist's family has been honorably serving our country for decades. In fact, Gilchrist's cousin is also GLF's Director of Government Procurement, Colonel Retired Spencer Smith, who first presented the vision, strategy, and worked diligently to help focus GLF to leverage all of its capabilities to excel to where the company is today and beyond.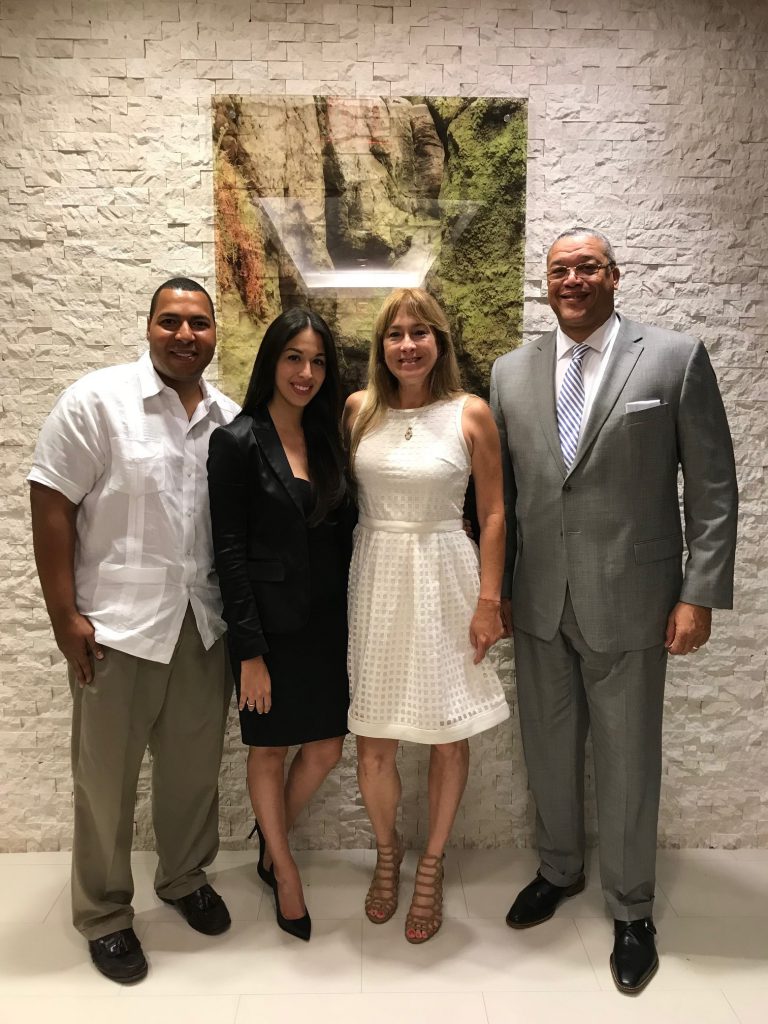 Seeking help with government contracting, Gilchrist reached out to the Florida SBDC at FIU and the Florida Procurement Technical Assistance Center in 2016. Gilchrist received his Service-Disabled Veteran-Owned Small Business Certification in 2017 thanks in part to the dedication and effort of GLF's Director of Firm Operations. As such, GLF began securing numerous contracts with various federal government agencies.
Further, following his experience with the JAG Corps, GLF recognized a gap in "guardianship" service contracts related to the VA hospitals, a service needed anytime a Veteran (or anyone in a medical facility) is incapacitated to a point that they cannot make medical decisions on their own. Thanks to this "outside the box" thinking and the procurement strategy of the team, GLF began receiving contracts from the VA to assist Veterans in this area.
Gilchrist believes in the importance of giving back and is passionate about serving military families. Gilchrist is a current member of the Florida Army National Guard, whereby he still serves as a JAG Officer for our state. As a testament to his dedication, GLF was named the 2019 Small Business Prime Contractor of the Year by the U.S. Small Business Administration (SBA) for Region 4, which covers Alabama, Florida, Georgia, Kentucky, Mississippi, North Carolina, South Carolina, and Tennessee.
When reflecting on his journey, Gilchrist often quotes his father, an Army Veteran as well, who foreshadowed what would come: "Everything you are doing now is a stepping-stone towards your future….I am so glad you two are together."