Hanan Hamed-Furqan has had many successes as a small business operator, including being named the 2017 U.S. Small Business Administration (SBA) North Florida District and State of Florida Minority-Owned Small Business Person of the Year. The journey to this achievement started six years ago, when Hamed-Furqan started THREEZ Company, LLC, the first African-American owned and operated paper supply company to manufacture and distribute a full line of its own brand of residential and commercial paper products, Blissful paper Products TM. With resilience and hard work, Hamed-Furqan established this company as an authorized distributor of over 5,000 janitorial, food service, paper and safety supplies that are eco-friendly and competitively priced.
As the owner and CEO, Hamed-Furqan worked hard to lead THREEZ Company, LLC towards distinguished performance as an efficient and effective paper product and facility maintenance supplier. Her hard work paid off as she soon began fulfilling contracts with the City of Jacksonville, Duval County Public Schools, as well as Jacksonville Aviation Authority and has successfully supplied over 800 public building and 300 schools throughout the Jacksonville area.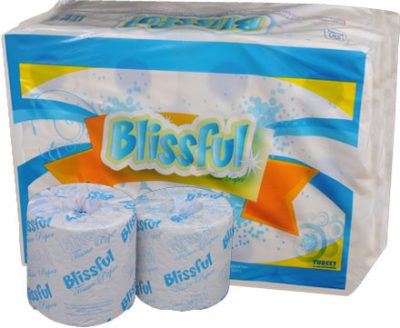 Hamed-Furqan has not stopped at pursuing her dreams alone, she has also been known for helping others fulfill theirs through many community building and volunteering activities. She launched lucrative fundraising opportunities for schools and non-profit organizations and provided countless hours of tutoring assistance to women seeking their GED. She also volunteers in many women business leadership groups and offers literacy programs for young entrepreneurs.
Although Hamed-Furqan has brought her business to the successful path it is currently on, it was not always easy. Through the years, Hamed-Furqan faced some adversities and obstacles while in business, mainly involving competing in an industry with very low minority participation with very stiff competition. Her recent award as Minority-Owned Small Business Person of the Year is a testament to overcoming those obstacles and moving her business forward in spite of them.
As Hamed-Furqan has taken on the task of growing her business to new heights, she has utilized the assistance of the Florida SBDC at the University of North Florida (UNF) and consultant Lucy Diala to improve her business planning, targeting customers, and implementing management improvements.
Hamed-Furqan is also a recent graduate of ScaleUP North Florida, an SBA-funded initiative designed to help growth-oriented, high-potential entrepreneurs create jobs, increase sales and access capital for business development.