Jacksonville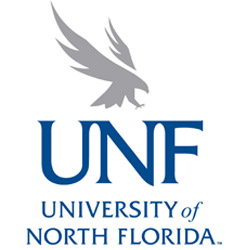 FSBDC at the University of North Florida
University Center, 12000 Alumni Dr
Jacksonville, FL, 32224-2677
904.620.2476
Get Directions
Visit Website

---
University Center, 12000 Alumni Dr Jacksonville, FL 32224-2677
---
About the Center
The Florida SBDC at the University of North Florida provides entrepreneurs with professional business consulting at no cost, management training, and vital information they need to grow and succeed in a complex and competitive global environment.
The FSBDC at UNF maintains a full-service office in Jacksonville, serving emerging and growth businesses in Duval, Clay, Union and Baker Counties.  Consulting services and training are also provided at several locations throughout our service territory. Don't see your county or an office near you? Visit our Locations page to find your local office.
The FSBDC at UNF is a member of the Florida SBDC Network, a statewide service network funded in part through cooperative agreements with the U.S. SBA, Defense Logistics Agency, State of Florida and other private and public partners; hosted by the University of West Florida; and nationally accredited by the Association of SBDCs.
---
Featured Area Consultant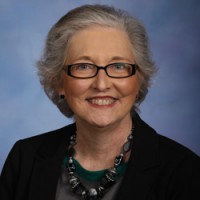 Janice Donaldson
Regional Director
Areas of Consulting: Market / Sales Growth Assistance, Start-up Assistance, Women and Minority
Education: MBA
Experience: She has served in this capacity since January 2002. Prior to becoming the director, Ms. Donaldson served in a number of capacities in the SBDC since beginning her employment there in November of 1981.
Clare Dreyer
Consultant
Areas of Consulting: Business and Strategic Plan Assistance, Growth Acceleration, Internet Strategies, Market / Sales Growth Assistance, Personnel and Human Resources, Start-up Assistance, Web Marketing Strategy
Education: BS
Business Owner: •Consulting and Training Business Specializing in Organizational Development & Marketing-20 years
Kevin Monahan
Special Projects Director/Consultant
Areas of Consulting: Business and Strategic Plan Assistance, Cashflow Management Assistance, Financial and Capital Access Assistance, Internet Strategies, Loan Types, Market / Sales Growth Assistance, SBA Loans, Start-up Assistance, Web Marketing Strategy, Website Planning and Development, Women and Minority, Other: Nonprofits, Nonprofit Startup, Strategic Planning, Grantwriting, Fundraising, Social Media, Market Research, Site Selection, Nonprofit Management, Networking, Blogging
Education: BS
Business Owner: Guided Tours-5 years
Kate Arroyo
Consultant/International Trade Specialist
Areas of Consulting: Budgets, Business Accounting, Business and Strategic Plan Assistance, Business Valuation, Cashflow Management Assistance, Compliance, Filing Taxes, Financial and Capital Access Assistance, Financial Metrics, International Market / Export Assistance, Inventory Control, Loan Type, Market / Sales Growth Assistance, Operation Manager, Personnel and Human Resources, SBA Loans, Start-up Assistance, Women and Minority, Other: nonprofit management, conflict management, overcoming cultural barriers
Education: MS
Certification: NASBITE Certified Global Business Professional and Certified Global Business Professional (CGBP)