Entrepreneur Grows Cape Canaveral Company from One Employee to Hundreds
FSBDCN Headquarters: Carol Craig, CEO of Cape Canaveral-based Craig Technologies, an engineering, technology and manufacturing business, was named a runner-up for the 2015 National Small Business Person of the Year by the U.S. Small Business Administration. Craig was honored among six finalists from across the country today during a special recognition ceremony at the White House.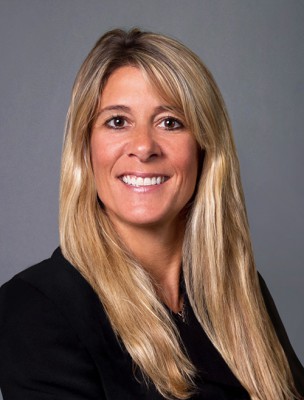 Craig founded Craig Technologies in 1999 as a one-person operation and has since grown the company to approximately 430 employees in 20 different states and $40 million in revenues. She is or has been on the boards of at least 27 different community and charitable institutions. She chose to relocate and expand her business to Cape Canaveral, Florida partly to tap into the highly talented workforce living on the Space Coast, but also as a means to spur economic development in her community that was so negatively affected by the end of the shuttle program.
Initially, Craig Technologies was a high-end engineering and technical services company serving military and commercial customers. Over the past 15 years, as the company's reputation for delivering high-quality products and exceptional customer service has grown, Craig reinvested profits that enabled the company to add product lines and divisions - all based on Craig Technologies' ability to support projects from concept to real world application with end-users in mind. It was during this time that Craig Technologies sought assistance from the Florida SBDC at the University of Central Florida and its sub-center at Eastern Florida State College. Craig attended seminars, participated in events and received government contracting consulting. In addition, through a partnership with Enterprise Florida, Craig worked with the FSBDC to develop an international marketing strategy. Working with Jill McLaughlin, the FSBDC's International Trade Consultant, the company developed an Export Marketing Plan. The plan targeted foreign markets and recommended market entry strategies and opportunities for identifying trading partners.
"Congratulations to Carol Craig on this achievement," said Michael Myhre, CEO and Network State Director of the Florida SBDC. "She is an extraordinary individual who serves as an exemplary model for entrepreneurs in Florida. I am proud that the Florida SBDC has been a small part of her great success."
As part of National Small Business Week, the SBA annually recognizes small business owners, entrepreneurs, and advocates from all 50 states and U.S. territories for their efforts in driving job creation and economic growth. In March, Craig was recognized by the SBA as the State and South Florida District winner.
"I am extremely honored to be recognized as the Florida Small Business Person of the Year, not only personally and for my company, but also because it highlights that Brevard County is significant, we are growing and we have new and great things going on here and we want the rest of the world to know that," said Craig.
For more information about Carol Craig and Craig Technologies, visit www.craigtechinc.com.