State's Principal Provider of Business Assistance Offers Consulting, Training to Help Reach Financial, Capital Access Goals
Florida SBDC Network Headquarters (Pensacola, Fla.) -  April is National Financial Literacy Month - an ideal time for small businesses and aspiring entrepreneurs alike to brush up on their financial literacy skills.
In honor of National Financial Literacy Month, the Florida Small Business Development Center (SBDC) Network, the state's principal provider of business assistance, is pleased to share information about its services and resources, which provide the education, training, and expertise to help existing and aspiring businesses better understand and manage their financials, and locate, prepare, and obtain the right source of financing.
Through its service offerings, the Florida SBDC Network offers dozens of financial workshops each year, ranging from the basics to advanced financial management. For businesses seeking capital, the Florida SBDC Network also offers a free six-part capital access video series that provides a fundamental overview of how to obtain financing.
For Spanish-speaking business owners in Miami-Dade County, the Florida SBDC at Florida International University (FIU), a member of the Florida SBDC Network, recently announced the availability of "Hacia Ganancia" - a free online accounting and bookkeeping course. The self-paced course, which translates to "Towards Profit", helps entrepreneurs learn accounting and financing concepts in less than 24 hours that can normally take more than a year to learn. The Florida SBDC at FIU developed the program in collaboration with Qbit Solutions Research Team and with funding support by JPMorgan Chase & Co.
In addition to training, Florida SBDC professionally certified business consultants work one-on-one with business owners to help address their individual financial needs, including cash flow, business management, business taxes, and capital access.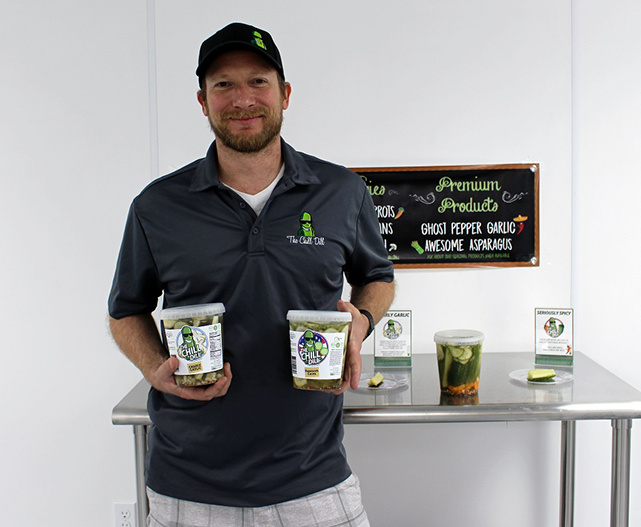 While Florida SBDCs do not loan money or administer grants, the network employs capital access specialists, certified National Development Council (NDC) Economic Development Finance Professionals, who maintain valuable relationships with local lenders and understand their lending requirements. At no-cost, they can guide small business owners through the process of securing the right source of capital, including identifying appropriate sources, developing or refining a quality business plan, and creating a professional loan package.
In Tampa, three lifelong friends dreamed of starting The Chill Dill, a small batch pickle company that makes cold-packed pickles known for their crisp and freshness. Seeking assistance, the team contacted the Florida SBDC at Hillsborough County, where they met consultant Corey McCaster.
"One of the biggest challenges that we ran into [was] in order to grow the business, we needed to have a loan," said James Dauenheimer, co-owner of The Chill Dill. "Getting a loan is not as simple as it once was back in the day. [Corey] helped break down our price per jar and all of the things that we needed to know to present the information to a bank or lender..."
With McCaster at their side, The Chill Dill recently secured a $40,000 loan to help branch into their own certified kitchen. The Chill Dill now has more than 10 products under its belt, such as Gnarly Garlic and Seriously Spicy, as well as several other seasonal flavors. The company shows no signs of slowing down and will continue working with the Florida SBDC at Hillsborough County in the future.
"We often hear small businesses share their struggle with financial literacy and access to capital," said Michael W. Myhre, CEO of the Florida SBDC Network. "Through our service offering, we are pleased to offer the expertise, education, and resources to help small businesses better manage their financials and secure the right source of capital to reach their business goals."
To learn more about Hacia Ganancia, please click here.
For more information about the Florida SBDC's service offering, please visit www.FloridaSBDC.org.