Newberry-based Endoscopy Replacement Parts Receives Top SBA Honors for Exporting
FSBDCN State Office (Pensacola, Fla.) – The Florida SBDC Network, the state's principal provider of business assistance, is pleased to announce that Endoscopy Replacement Parts, Inc. (ERPI), a Newberry-based manufacturer of high-quality aftermarket products for repairing rigid and flexible endoscopes, has been recognized by the U.S. Small Business Administration (SBA) as the 2016 National Exporter of the Year. ERPI executive leadership team David Peter Bello, Sr., CEO; John A. Hartnett, III, VP of Global Business Development; and David A. Bello, Jr., General Manager and VP; traveled to Washington, D.C. for a special awards ceremony today for national winners at the U.S. Institute of Peace in Washington, D.C.
SBA Administrator Maria Contreras-Sweet and Associate Administrator for the Office of International Trade Eileen Sanchez presented the award - the highest export recognition bestowed by the SBA that a small business in the country can achieve -  to Bello, Sr., the company's founder.
"It's amazing, I cannot believe that we won this award," said Bello. "I think we deserve it since we've worked hard, but it is amazing. I'm very proud of my staff and everybody involved - it's taken us thirty-five years to get here."
Founded in 1997, ERPI began as a four-person operation. After just three years, ERPI's inventory grew to over 500 product lines. ERPI has since increased inventory to more than 2,000 lines, tripled its staff, and serves a worldwide market of independent service organizations, surgery centers, and hospitals in over 70 countries.
When VP of Global Business Development John A. Hartnett III learned about the Export Marketing Plan (EMP) services available through the Florida SBDC Network, he saw an opportunity to diversify the company's global strategy.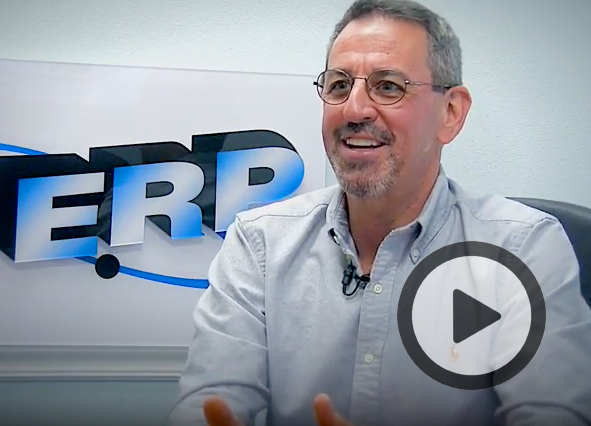 Through a partnership with Enterprise Florida and the U.S. Commercial Service, Florida SBDC International Trade Specialists prepare EMPs for qualifying Florida-based manufacturers and service providers. Specialists spend approximately 100 hours on each plan, creating a customized report with target market recommendations, overseas trade opportunities, and an action plan for market entry.
ERPI applied to the program and worked with Florida SBDC at the University of North Florida International Trade Specialist Katie Arroyo to evaluate the company's capabilities and match it with the foreign markets where ERPI is most likely to succeed. Since receiving their export marketing plan, ERPI was able to narrow down its strategic international expansion to countries in Southeast Asia.
Celebrating its 40th anniversary in 2016, the Florida SBDC employs professionally certified business consultants who provide tens of thousands of businesses with expertise and guidance each year. Through the network's International Trade Services, businesses that are new-to-export or are looking to grow through exports receive training and consulting that exposes them to profitable management practices and international marketing techniques.
"Congratulations to the entire Endoscopy Replacement Parts team on this exceptional honor," said Michael Myhre, Florida SBDC CEO and Network State Director. "International trade is one of the most crucial elements of Florida's economy. We are extremely proud that David and his team have received this well-deserved recognition. Thanks to exporting, they have tripled their staff to meet the increasing demand for their products and are proof that Florida has a very bright future manufacturing high-quality, innovative products."
For more than 50 years, the President of the United States has issued a proclamation announcing National Small Business Week to celebrate and recognize the achievements of entrepreneurs and innovators across the county. National Small Business Week will take place May 1-7, with national events planned in Washington, D.C., New York City, Atlanta, Denver, Phoenix, San Jose and Oakland.