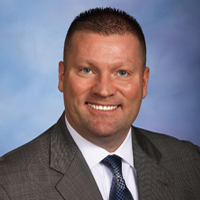 Michael W. Myhre is the Florida SBDC Network State Director and CEO. In this role, Myhre leads the statewide network of more than 40 offices and nearly 250 employees, providing strategic vision and oversight in the continued success of Florida's largest provider of hands-on business assistance for small and medium-sized businesses. This is part two of a three-part series featuring Myhre.

Challenges facing Florida's small businesses
Our vision is to be Florida's principal resource and thought leader for Florida's small and medium-sized businesses. To achieve success in this effort, it is essential that we remain cognizant of the current and future challenges, barriers, and issues Florida businesses face. The Florida SBDC's most recent survey of nearly 20,000 entrepreneurs and small business owners revealed that the top three issues facing Florida's small businesses are access to capital, development and expansion of markets and revenues, and access to business intelligence and advisors. Surprisingly, is that the order of these issues varied depending on the stage and size of the business—access to capital was the top issue for early-stage businesses (less than three years and fewer than five employees), while market development and expansion was the top issue for small to medium-sized businesses (more than three years in business and five to 50 employees).
Ensuring success
To help businesses overcome these challenges, the Florida SBDC Network employs certified and credentialed specialists in these areas. As a result, in 2013 the Florida SBDC Network helped its client businesses gain access to nearly $200 million in investment capital and generate $5.5 billion in revenues, including new revenues in international markets. As economic conditions continue to improve, it is critical now more than ever that small businesses think and act strategically. We encourage each of our client businesses, regardless of size or number of years in business, to work with their local FSBDC to plan for growth.