Rockledge-based Marine Products Manufacturer to be Honored in Washington D.C.
Florida SBDC Network Headquarters (Pensacola, Fla.) – The Florida SBDC Network, the state's principal provider of business assistance, is pleased to announce that SeaDek Marine Products, a Rockledge-based marine products manufacturer and client of the Florida SBDC at UCF, has been named the 2018 National Exporter of the Year by the U.S. Small Business Administration (SBA) as part of National Small Business Week.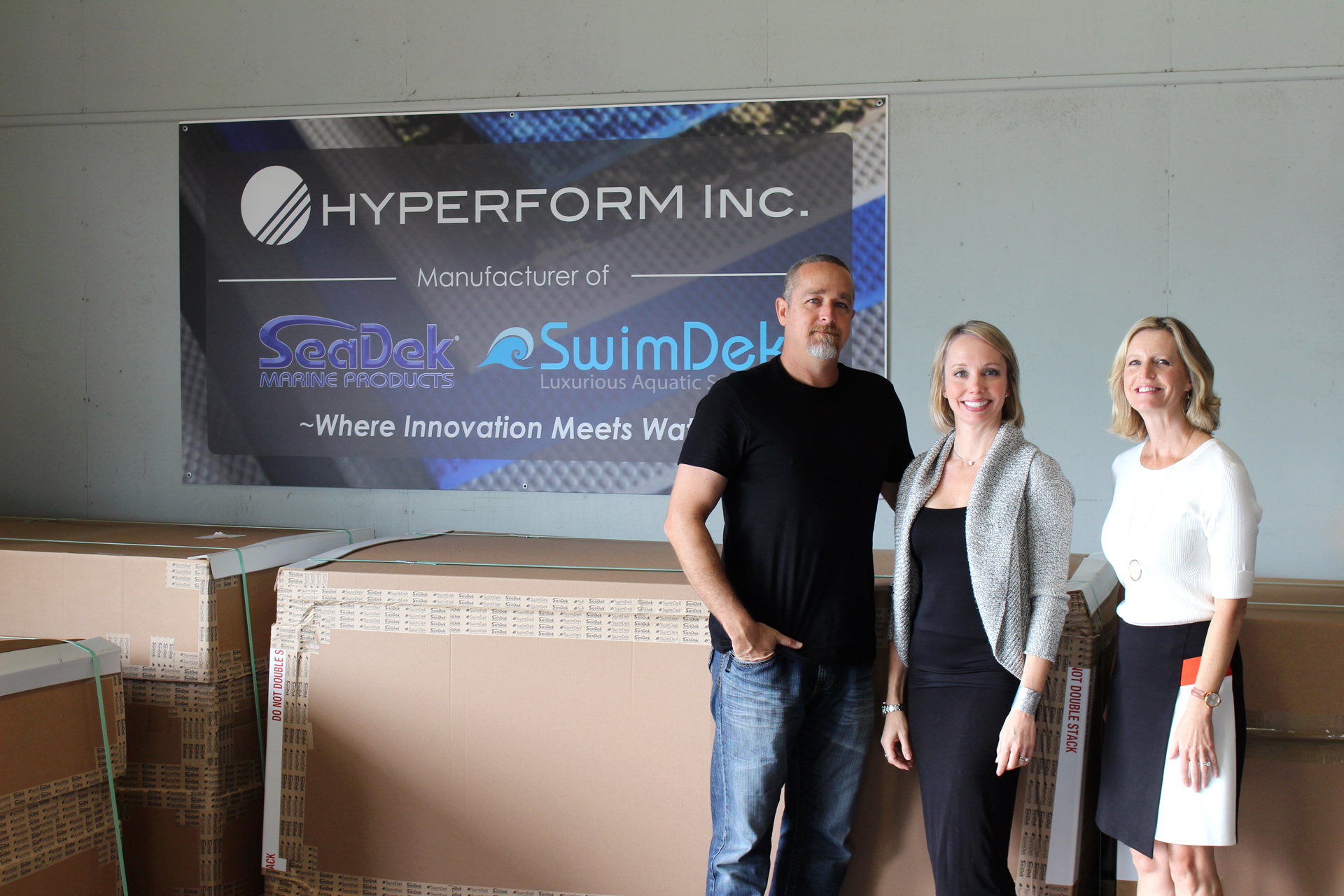 Every year since 1963, the president has issued a proclamation calling for the celebration of National Small Business Week.
As part of National Small Business Week, the SBA annually recognizes small business owners, entrepreneurs, and advocates from all 50 states and U.S. territories. National Small Business Week will be held April 29 – May 5, with national events planned in Washington, D.C.; Jacksonville, South Carolina, Georgia, and North Carolina.
The National Exporter of the Year award will be presented by SBA Administrator Linda McMahon on April 30 during a luncheon held at the U.S. Institute of Peace in Washington, D.C. Jason and Serenity Gardner, SeaDek's Vice President of Marketing and Chief Operating Officer, respectively, will receive the award on behalf of the company.
"We are so honored to receive this award on behalf of all of our employees," said Jason Gardner. "We spend so much time focusing on continual improvement, managing growth, and the nuts and bolts of being a growing US manufacturer that sometimes it takes recognition of this sort to make you take a step back and say, 'We did this; our team did this together' and that's a great feeling."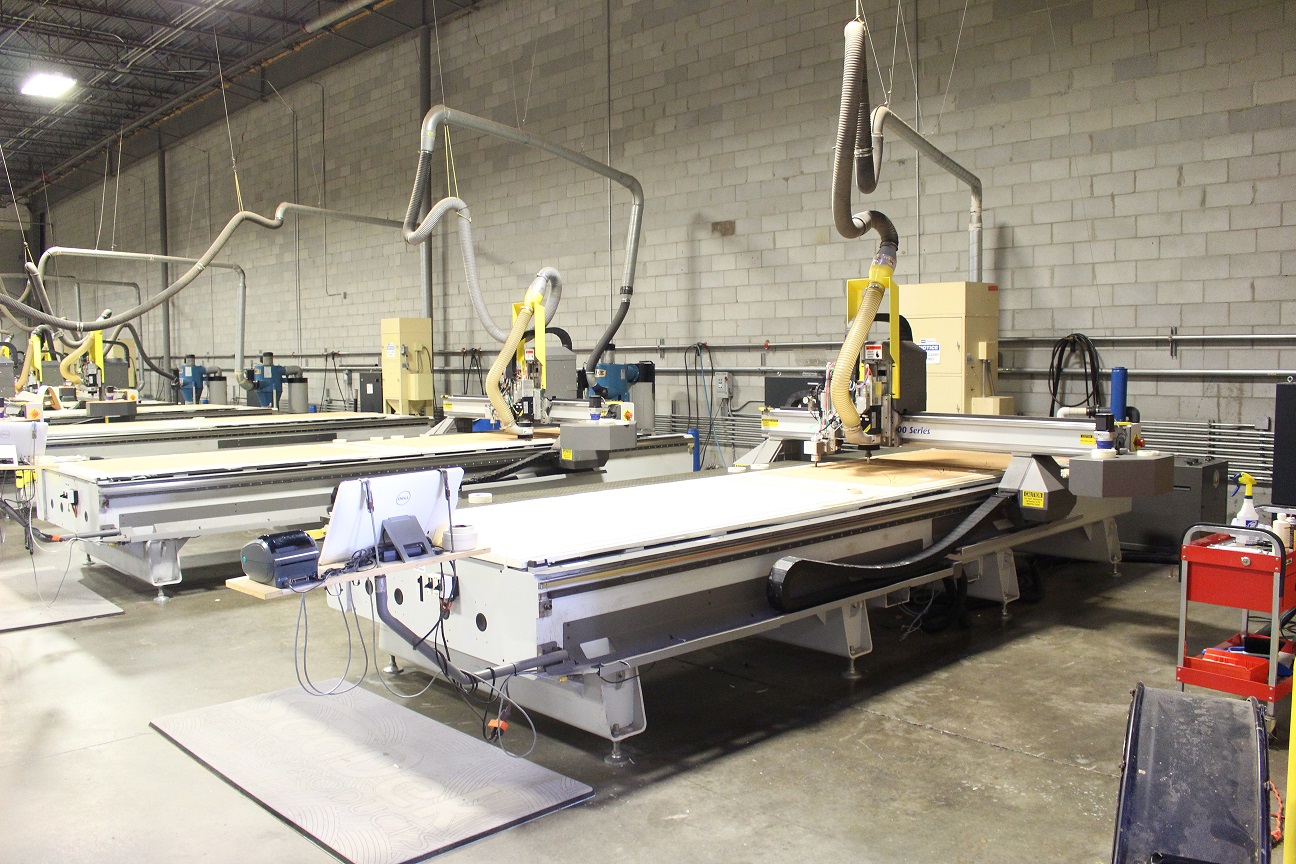 Hyperform Inc., SeaDek's parent company, began as a manufacturer of products for the surfing industry like surfboard fins and traction pads. Today, the company manufactures products using PE/EVA, a closed-cell blended foam material, for swim platform pads, helm station pads and other marine applications in their 150,000-square-foot facilities in Rockledge. The company employs over 130 people.
In 2016, the company sought assistance from the Florida SBDC at UCF, a member of the Florida SBDC Network, to expand exports. Through the Florida SBDC's International Trade Services, the company received an Export Marketing Plan.
Provided in partnership with Enterprise Florida and the U.S. Commercial Service, the program assists qualified new-to-export manufacturers and service providers with overseas growth strategies through the development of customized Export Marketing Plans. The plan provided SeaDek comprehensive industry and market analyses, with target market recommendations and country-specific market entry strategies.
The plan helped SeaDek expand export revenues from less than three percent to nearly 10 percent of total sales in 2017. SeaDek's products are now exported to 29 countries, including Australia, New Zealand, Canada, Europe, and South America.
"Thanks to the Export Marketing Plan, we didn't take a shotgun approach," Serenity Gardner remarked. "We looked at markets one-by-one and decided which areas we wanted to target and which ones we didn't. It allowed us to go into new markets with a good plan and a strong understanding of what we would be dealing with."
"We are so proud that our client SeaDek has been recognized as the SBA's 2018 National Small Business Exporter of the Year," said Eunice Choi, Regional Director of the Florida SBDC at UCF. "Building a successful small business is not easy, and to then undertake expansion into international markets is a tall order. We at the FSBDC are glad we could help, but the real credit goes to the company, its leadership and its team. They did the hard work and are tremendously deserving of this prestigious national recognition by the U.S. Small Business Administration."
"Congratulations to the entire SeaDek team on this exceptional honor for their achievements in exporting," said Michael Myhre, CEO of the Florida SBDC Network. "SeaDek's success contributes to job creation and the growth and success of our economy. We are extremely proud that they have received this well-deserved recognition and to be part of their success."
As part of the National Small Business Week celebration, the Florida SBDC at UCF will host its 2018 Small Business Awards Luncheon and awards ceremony on May 15 at the Citrus Club in downtown Orlando to recognize SeaDek, as well as its regional Florida SBDC Volunteer of the Year.
SeaDek was also named the SBA Region IV, State of Florida, and South Florida District Exporter of the Year. For more information about SeaDek, please visit http://www.seadek.com/.
To learn more about National Small Business Week, please visit www.sba.gov/nsbw.