FSBDCN State Office: The Commerce Department's National Institute of Standards and Technology (NIST) has named Dr. Cheryl Kirby, Associate State Director for the Florida SBDC Network headquarters in Pensacola, to the Board of Examiners for the 2014 Malcolm Baldrige National Quality Award. The Baldrige Award is the nation's highest honor for organizational innovation and performance excellence.
Leadership Excellence
Appointed by the NIST Director, examiners are responsible for reviewing and evaluating applications submitted for the Baldrige Award, as well as other assessment-related tasks. The examiner board is composed of more than 400 leading experts competitively selected from industry, professional, trade, education, health care and nonprofit (including government) organizations from across the United States.
Those selected meet the highest standards of qualification and peer recognition, demonstrating competencies related to customer focus, communication, ethics, action orientation, team building and analytical skills. All members of the board must take part in a nationally ranked leadership development course based on the Baldrige Criteria for Performance Excellence and the scoring/evaluation processes for the Baldrige Award.
More than 15 Years Experience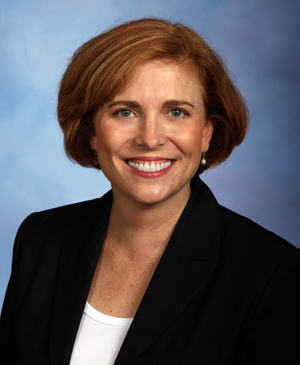 Kirby has served as Associate State Director since joining the network in August 2011. She holds more than 15 years of experience in marketing, training, management, and strategic planning. Prior to joining the Florida SBDC Network, Kirby served as an Adjunct Faculty Member in the Communication Arts and Engineering and Computer Technology Departments at the University of West Florida.
Kirby earned a bachelor's degree in Communication Arts and a master's degree in Health Communication Leadership from the University of West Florida. She earned her PhD in Human Capital Development from the University of Southern Mississippi. She is a member of several distinguished regional and national associations, including the Human Capital Executive Research Board; America's SBDC Communications and Marketing Committee; and Leadership Pensacola Class of 2008.
Award Promotes Innovation and Excellence
Named after Malcolm Baldrige, the 26th Secretary of Commerce, the Baldrige Award was established by Congress in 1987. Awards may be given annually to organizations in each of six categories: manufacturing, service, small business, education, health care and nonprofit. The Award promotes innovation and excellence in organizational performance, recognizes the achievements and results of U.S. organizations, and publicizes successful performance strategies. Since 1988, 95 organizations have received Baldrige Awards, including the 2013 winners: Pewaukee School District, Pewaukee, Wisc. (education) and Sutter Davis Hospital, Davis, Calif. (health care).
NIST manages the Baldrige Award in close conjunction with the private sector.
For information on the Baldrige Performance Excellence Program and the Baldrige Award application process, call (301) 975-2036, send an e-mail to baldrige@nist.gov, or visit http://www.nist.gov/baldrige.
Media with questions, needing background or wishing to arrange interviews with Baldrige Program officials should contact Michael E. Newman, NIST Public Affairs Office, at (301) 975-3025 or michael.newman@nist.gov.
About the FSBDC Network:
For over 35 years, the Florida SBDC Network has nourished a statewide partnership between higher education and economic development organizations, dedicated to providing emerging and established business owners with management and technical assistance, enabling overall growth and increased profitability for the businesses and economic prosperity for the state.
In 2012, the Florida SBDCs served approximately 38,000 entrepreneurs and small business owners through consulting and training, resulting in 47,845 jobs created, retained and saved at a significantly low cost of $112 per job; $6.3 billion in sales growth; $235.2 million in capital accessed; $588.4 million in government contract awards; and 744 new businesses started. For every $1 of Florida public and private sector investment in the FSBDC program, $40 was returned to the state in tax revenue.
A statewide service network of over 40 centers with 60 outreach locations, the Florida SBDC Network is funded in part by the U.S. Small Business Administration (SBA), Defense Logistics Agency, State of Florida and other private and public partners, with the University of West Florida serving as the Network's designated lead host institution. The Florida SBDC Network is state designated as Florida's principal provider of business assistance and is nationally accredited by the Association of SBDCs.