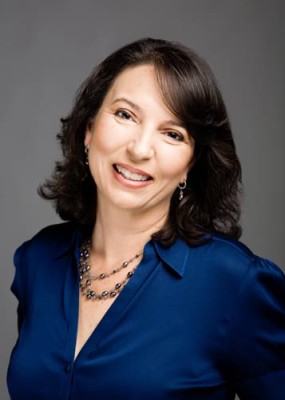 FSBDCN State Office: The Florida SBDC Network is pleased to announce that Jacqueline Sousa has been selected as the Regional Director of the new FSBDC at Florida International University (FIU). As Regional Director, Sousa will provide strategy and oversight of business development efforts in Miami-Dade County.
20 Years of Business and Entrepreneurial Experience
Sousa holds more than 20 years of experience as a business analyst, entrepreneur, and journalist. Prior to serving as Regional Director, Sousa served as a special consultant to the dean of FIU's College of Business, whereby she spearheaded initiatives related to entrepreneurship and economic development, including Miami's upcoming eMerge America's Techweek and the formation of the FSBDC at FIU.
"Jackie brings a wealth of experience and talent to the Florida SBDC Network," said Michael Myhre, CEO and Network State Director. "Her knowledge of the region, coupled with her extensive consulting, analyst, and journalism background, will provide the leadership needed to foster economic growth and development."
"Jackie is an outstanding analyst and advocate for emerging businesses, and shares FIU's commitment to helping businesses grow and succeed," said David R. Klock, Dean of the College of Business. "We are pleased to welcome her to our new FSBDC."
Prior to joining FIU, Sousa was a director of i2 Integrity, a business intelligence consulting firm. Previously, Sousa was a reporter for the Wall Street Journal in Atlanta and Miami, served as executive editor of American Lawyer Media's Daily Business Review, and editor of The Miami Herald's Business Monday.
"I'm pleased to have the opportunity to lead the work of the FSBDC at FIU as we help build Miami's businesses," Sousa said. "I know that our consultants, together with the resources of FIU, will make a significant impact, not only in our local community, but in the global business environment."
FIU has a long history of commitment to small business and entrepreneurship through its Pino Global Entrepreneurship Center. The FSBDC at FIU provides professional business consulting, training, and information to help businesses in Miami-Dade County grow and succeed. Together, the Pino Center and the FSBDC at FIU will work to enhance entrepreneurial and economic growth within the region. A member of the Florida SBDC Network, the FSBDC at FIU is located at FIU Downtown on Brickell.
About the FSBDC Network
For over 35 years, the Florida SBDC Network has nourished a statewide partnership between higher education and economic development organizations, dedicated to providing emerging and established business owners with management and technical assistance, enabling overall growth and increased profitability for the businesses and economic prosperity for the state.
In 2012, the Florida SBDCs served approximately 38,000 entrepreneurs and small business owners through consulting and training, resulting in 47,845 jobs created, retained and saved at a significantly low cost of $112 per job; $6.3 billion in sales growth; $235.2 million in capital accessed; $588.4 million in government contract awards; and 744 new businesses started. For every $1 of Florida public and private sector investment in the FSBDC program, $40 was returned to the state in tax revenue.
A statewide service network of 40 centers with 60 outreach locations, the Florida SBDC Network is funded in part by the U.S. Small Business Administration, Defense Logistics Agency, State of Florida, and other private and public partners, with the University of West Florida serving as the Network's designated lead host institution. The Florida SBDC Network is state designated as Florida's principal provider of business assistance and is nationally accredited by the Association of SBDCs.