FSBDCN State Office: The Florida SBDC Network is pleased to celebrate National Small Business Federal Contracting Week by spotlighting innovative client businesses from across the state who have been awarded government contracts and are fostering economic prosperity.
Led by the National Association of Small Business Contractors, the American Small Business Chamber of Commerce, and the U.S. Women's Chamber of Commerce, National Small Business Federal Contracting Week was designed to provide small businesses with the opportunity to interface with federal agencies and prime contractors through educational series and one-on-one meetings. This year's event was held in Washington, D.C. on March 26-27, 2014.
FSBDC Helping Small Businesses Win Government Contracts
Each year, the U.S. government spends billions on contracts for various goods and services. As reported by USAspending.gov, federal spending on contracts in fiscal year 2013 totaled $461.1 billion. In Florida, spending totaled $14.1 billion.
In an effort to help businesses in Florida win government contracts, the Florida SBDC Network has provided government contracting expertise to companies (small to large, profit or non-profit) for nearly three decades. Government Contracting Specialists assist businesses interested in contracting with the Department of Defense, other federal agencies, state and local agencies and prime contractors with finding contract opportunities, bid/proposal preparation, obtaining registrations, certifications, marketing, networking, and contract administration and performance.
In 2012, Florida SBDC Network Government Contracting Specialists helped client businesses acquire $588.4 million in government contracts. Of this, 2,286 federal prime contracts were awarded, totaling $520 million; and 1,611 state and local prime contracts were awarded, totaling $68.4 million.
Invictus Security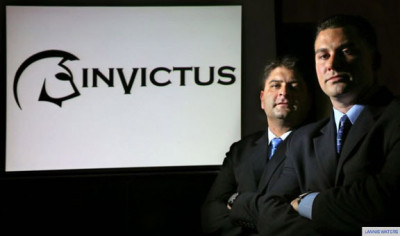 Founded in 2007 by former U.S. Reconnaissance Marines, Invictus is a Boynton Beach-based provider of security and training services. In 2011, Vice President Phillip Noblin sought help regarding the government procurement process from Jackie Rule, Government Contracting Specialist for the FSBDC at Palm Beach State College. With assistance from the FSBDC, the company has renovated their office space, hired approximately 20 additional security personnel, and secured two U.S. Government Logistics Support Contracts for operations in the Dominican Republic and Haiti. Due to flawless execution of the contracts, the company bid on an open competitive solicitation and was awarded a similar contract for Logistics Support. The contract, which has a term of one base year with the option of an additional four, has total potential of $1.8 million.
watch video | read more
M.R. Crafts

When Hurricane Wilma ripped through South Florida in October 2005, husband and wife duo Michael and Kristen Nevils saw a great need to safely store and dispense safe potable water. Thus, Michael Nevils teamed with his wife, melding his inventive skills and her marketing and organizational skills, to establish M.R. Crafts. When the company wanted guidance to support their sales and product expansion, they turned to the Florida SBDC in Broward for help. With the help of Government Contracting Specialist Mike Bell, M.R. Crafts established itself as a viable supplier to the federal government. When the company started with the FSBDC, their gross was $10,000. Over the past three years, they've increased their total gross to more than $7 million. read more.
The Rockhill Group, Inc.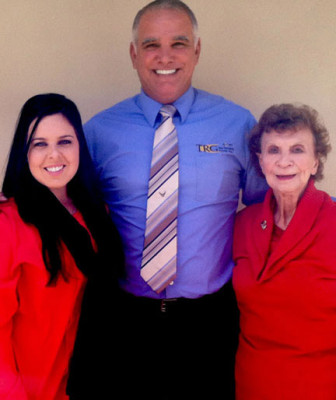 After retiring from more than two decades of service in the U.S. Air Force as a fighter pilot, James Rockhill had an idea for a business. However, he had no idea where to start. Rockhill began attending Government Contracting Services workshops offered by the Florida SBDC at the University of West Florida (UWF). The Florida SBDC at UWF guided Rockhill through proper registrations and marketing to the government. With the assistance of the FSBDC at UWF, Gulf Breeze-based The Rockhill Group, Inc. (TRG), a Small Business Administration 8(a) company specializing in aviation services, has grown to more than $72 million in contracts since being awarded its first government contract. read more.
"Positive stories like that of Invictus, M.R. Crafts, and The Rockhill Group are why we offer Government Contracting Services," said Jane Dowgwillo, Florida SBDC Network Statewide Government Contracting Services Manager. "Since 1986, clients receiving government procurement services have won $6.8 billion in contract awards–helping to create and save 159,218 jobs. Our sole mission is to help businesses receive the support they need so that they can grow and succeed."
About the FSBDC Network
For over 35 years, the Florida SBDC Network has nourished a statewide partnership between higher education and economic development organizations, dedicated to providing emerging and established business owners with management and technical assistance, enabling overall growth and increased profitability for the businesses and economic prosperity for the state.
In 2012, the Florida SBDCs served approximately 38,000 entrepreneurs and small business owners through consulting and training, resulting in 47,845 jobs created, retained and saved at a significantly low cost of $112 per job; $6.3 billion in sales growth; $235.2 million in capital accessed; $588.4 million in government contract awards; and 744 new businesses started. For every $1 of Florida public and private sector investment in the FSBDC program, $40 was returned to the state in tax revenue.
A statewide service network of over 40 centers with 60 outreach locations, the Florida SBDC Network is funded in part by the U.S. Small Business Administration (SBA), Defense Logistics Agency, State of Florida and other private and public partners, with the University of West Florida serving as the Network's designated lead host institution. The Florida SBDC Network is state designated as Florida's principal provider of business assistance and is nationally accredited by the Association of SBDCs.