In 2000, with over 20 years of combined healthcare experience as a Registered Nurse and corporate healthcare professional, Sylvia Walker started her business, Natural As I Wanna Be (NAIWBE), in Jacksonville.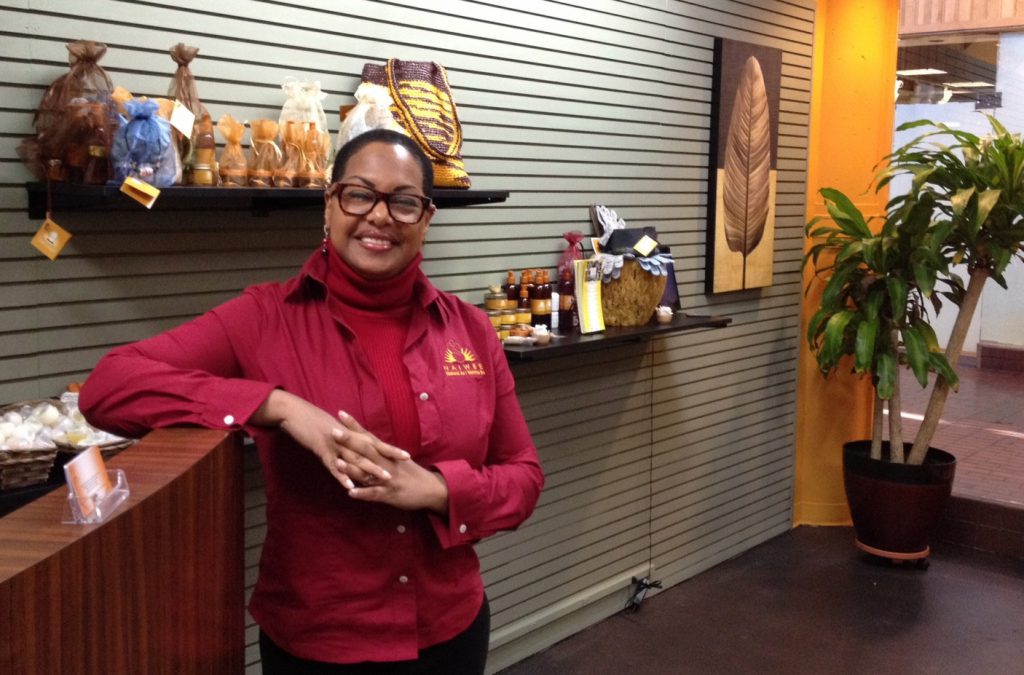 NAIWBE quickly developed into a progressive, woman-owned business advocating the use of eco-friendly organic skin care products and health and wellness consulting further promoting organic alternatives to the skin care industry. Today, NAIWBE provides a complete line of organic skin care products, provides full-service organic day spa service, and offers health and wellness consulting to the area business community.
Since starting her business in 2000, Walker realized the importance of engaging the services and support of the Florida SBDC at the University of North Florida (UNF) and, over the years, has leveraged many of their services.
As part of its service offering, Florida SBDC at UNF professional business consultants have supported NAIWBE's growth and success in a variety of areas, including business plans, social media, financing, marketing, product sales, intellectual property, retail operations, and government contracting.
Seeking assistance in growing her business through government sales, Walker sought the assistance of the Florida Procurement Technical Assistance Center (PTAC). NAIWBE is now selling products through the U.S. Navy Exchange retail stores, pursuing contracts with the Department of Veterans Affairs, and has received multiple preferred small business certifications including: Woman-Owned Small Business (WOSB), FDOT AC – Airport Concessionaire, state Minority Woman Business Enterprise (MWBE), FDOT Disadvantaged Business Enterprise (FL DBE), FDOT Minority Business Enterprise (FL MBE/WBE), and City of Jacksonville Small and Emerging Business Enterprise (JSEB).
NAIWBE continues to experience growth and success. Most recently, NAIWBE skin care products are now available at Sam's Club and Walmart. Additionally, USA Today recognized NAIWBE as one of the Top 10 Best Spas in Jacksonville.
According to Walker,
"Throughout it all, from starting up my business, to opening my retail doors, to doing business with the government, the Florida SBDC at UNF and Florida PTAC have been there for me. No matter how big or small the question, they have the expertise every small business owner needs."
When asked for her advice to other entrepreneurs looking to start a business, Walker said,
"Keep dreaming your dream and nourishing your dream until your dream becomes your reality."