Rob Olin has held a number of corporate positions including radio announcer, marketing director for Georgia Tech's athletic department, and his own public relations and marketing company. However, when he decided that he would attempt to start an oyster farming business, he was not sure that any of his previous positions prepared him to step in uncharted waters.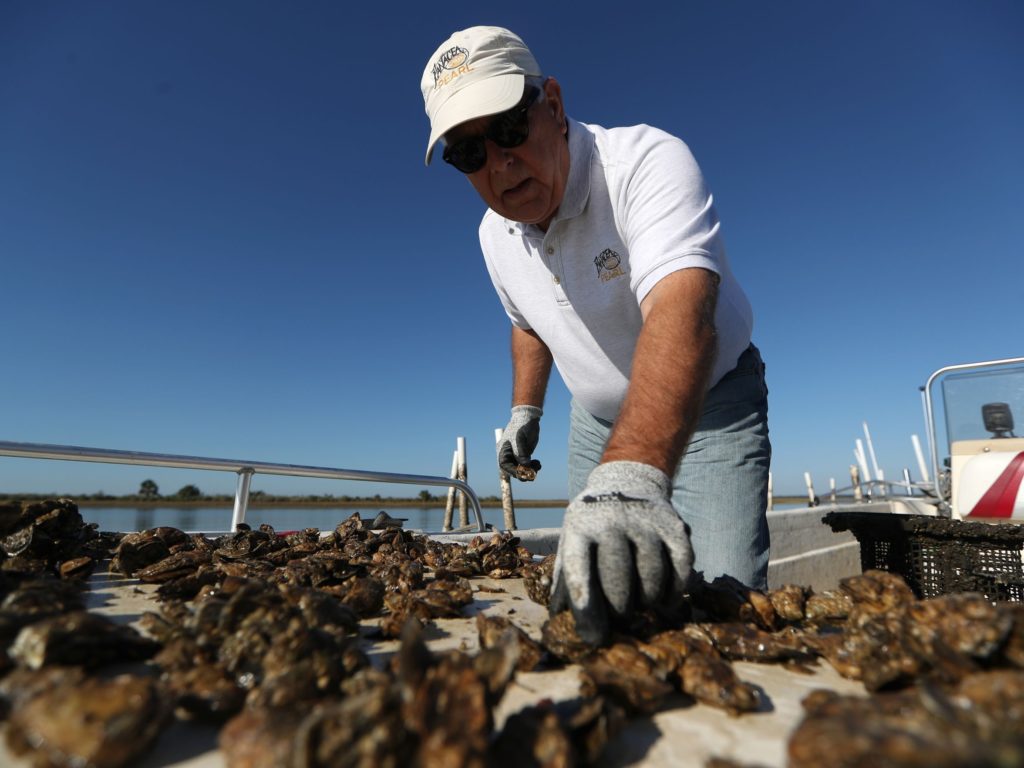 Oyster ranching is a relatively new concept in Florida. Olin, along with 38 other ranchers, are leasing acreage from the State of Florida in the Wakulla Bay to grow oysters. To properly outfit and equip the leases to facilitate the growing of oysters requires significant upfront costs. Olin needed a business loan to help him organize his thoughts and present to bankers as part of his loan application.
"As a person who has always focused on one phase of a company, the Florida SBDC at Florida A&M University (FAMU) provided the support and assistance I needed to build a business from the ground floor that focused on all phases of a successful business," said Olin, owner of Estuary Oysters, LLC.
"When Rob came in for our first meeting, I was puzzled because he came in my office with two bags of oyster shells," recalled Keith Bowers, Regional Director of the Florida SBDC at FAMU. "I remember how passionate Rob was when he described how oyster ranching could not only resurrect the depleted bays in Wakulla County, but also could resurrect the local economy by creating hundreds of new jobs!"
"If we were going to qualify for an SBA loan, we needed a comprehensive business plan to present to the bank," added Olin. "We went through all the stages of refining a business plan over the course of two or three months. I came from one side of the business—marketing and sales—which is always essential, but the bottom line on costs, cash flow, and projections were all brought to the table and laid out in spreadsheets by the Florida SBDC at FAMU."
"Rob and I began working on his business plan and conducting the necessary research to support his business model," said Bowers. "I started with the numbers and helped Rob identify startup costs and then we worked to establish realistic projections."
Olin added, "We really came up with a great plan. It was strong enough that the loan was approved on the first pass with the first lender I approached."
Estuary Oysters, LLC was approved for a $250,000 SBA loan to fund start-up activities and working capital and has successfully leveraged those funds to build a business that has the potential to grow more than $2 million over the next three years.