Disaster is a team effort. Read this story about partners working together to help Florida's small businesses recover from Hurricane Michael.
Within a few minutes of meeting Kristie Mulder, you can definitely tell she's passionate about her family, helping others, and about the children in her community. Mulder is the founder of Caverns Learning Center in Marianna, an early learning child care facility opened in 2006. Looking after the towns children seems to run in the family, as her mom and sister in-law each own two child-care facilities as well.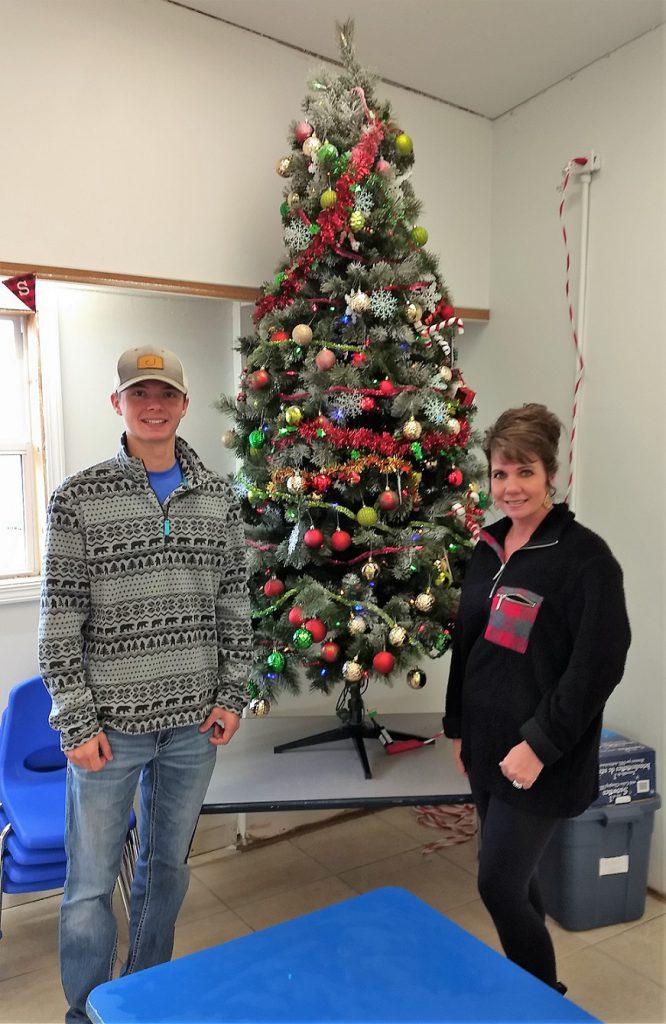 When you live 60 miles inland, you may not think as much about hurricanes as you would if you lived on the Gulf of Mexico, but Hurricane Michael showed as much fury inland as it did to the coast, knocking down trees, houses and businesses in its path through Marianna. Mulder evacuated to Biloxi, while her husband Michael and their two sons ended up in Pensacola because they weren't going to leave, but then the pressure kept dropping, and it looked like it was going to be a direct hit.
Mulder recalls, "When he came back, he had to walk a mile and half to get to our house, so he called and said not to come back yet. I waited two days, and brought all kinds of stuff, like chainsaws, generators, anything I could find to buy over there. I bought a lot of the material over there too. We even bought a trailer to bring everything back." After she got back home, Mulder recalls, "I was on the internet, looking up different resources, and saw where the Florida SBDC [mobile assistance center] was going to be in Marianna, so I decided to come by and see what you had to offer."
What she discovered was the Florida Small Business Emergency Bridge Loan program, a short-term, interest-free loan designed to help businesses bridge the gap until the time of impact and when long-term resources, such as insurance proceeds or federal assistance are available.
"The Bridge Loan helped us get the business up and running ASAP. I think I was the second person in line. [Our Florida SBDC consultant] Kelly was very helpful and told me exactly what I needed to do, so I came home and filled it all out, and got the documents together and brought it all back."
She adds that they haven't received anything from their insurance company yet, so the bridge loan helped them get back to where they needed to be without stressing about it. Their plan is when they do get their money from the insurance company, to take that and pay off the bridge loan. They also didn't have 'loss of income' coverage in their insurance, so they didn't have any income after the storm, but still had $15,000 - $20,000 in bills going out every month. She says that was one of the main reasons they had to get moving.
"It helped us to serve all these children in our center," she says. "People have asked us how we did everything that we did in the amount of time that we did it, and I tell them, "we worked really hard, and we had that bridge loan in place, courtesy of the Florida SBDC. It definitely worked out!"
Kristie and Michael worked 16 hour days during that time to re-open, but then lost six of their staff.
"They've been displaced, FEMA has hired some and one lost her home and said she's not going back to work right now because she's got too much going on," Kristie explains. "A majority of this area is low income, and many people have lost their apartments or homes they were living in, and they don't have the resources, so it was really important for us to get the center back open. We had 60 children that parents either took to work, or did not return to work until we opened up. And I placed about 40 of them with family at other centers, so the parents could get back to work and earn a living."
Once they got the center reopened, Kristie says by the grace of God, enrollment got back just about to where they were before the storm. With the loss of staff, that meant hiring four new people, and since its child care, those applicants had to be fingerprinted, have a background check, and training before they could start working.
In a disaster like Hurricane Michael, recovery is a long process, and Kristie says not only her community, but surrounding communities, including 200-300 families from Freeport also stepped up and donated money and items like clothing, diapers, wipes, blankets, books and toys.
Kristie says, "We've handed out 5-6 trailer loads of donated items to families in need in the community. Some people lost everything, so they're starting over. So many people have done so many good things through this."