A story about partners working together to help small businesses overcome challenges to grow and succeed.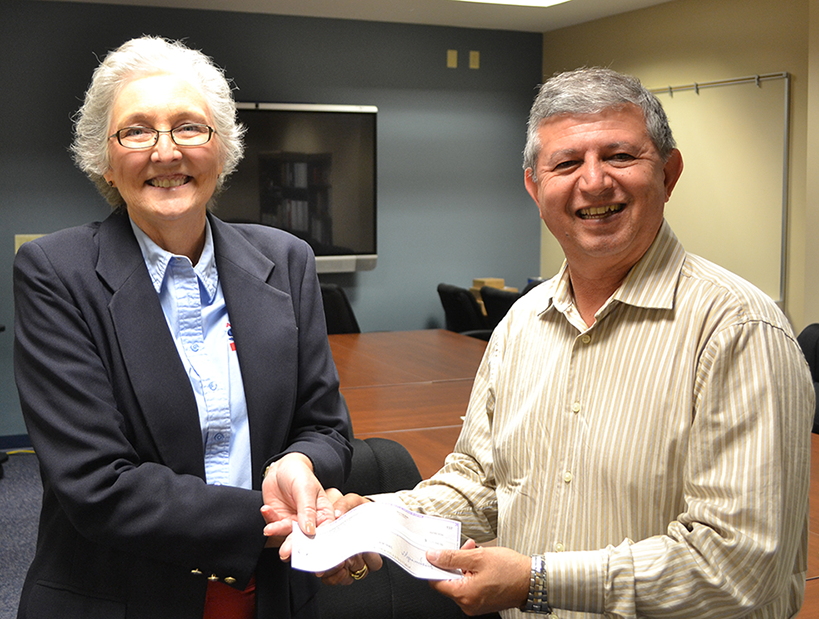 Founded by Dr. Amir Varshovi in 1999, GreenTechnologies is a manufacturer of environmentally friendly lawn and landscape solutions for personal, commercial, and public use, operating from a 25-acre manufacturing facility in Jacksonville. In early October of 2016, GreenTechnologies was impacted by Hurricane Matthew. Varshovi turned to the Florida SBDC Network for assistance with securing a Florida Small Business Emergency Bridge Loan. When asked about his experience with the hurricane and the assistance he received, Varshovi recalled:
What type of damage occurred?
Hurricane Matthew caused significant wind damage to our main production building resulting in panels being blown off of our structure and outside lighting being ripped off the building, as well as flooding throughout our property. In addition, our facility had to be shut down for several days to prepare for and then clean up after Hurricane Matthew. This interrupted our ability to get out existing orders and take on new orders.
How helpful was the Emergency Bridge Loan?
The Bridge Loan was a significant source of help! It provided us with the financial means to recover without draining our resources or prolonging the impact of the storm on our business.
How helpful was the SBDC?
Our local Florida SBDC worked quickly to secure the bridge loan for us and made the process very easy during a time when there were many stressors on our business. Cathy Hagan and her team have been great partners to us throughout our growth as a business and they continue to be a significant asset and resource to our company. We truly feel like our tax dollars are being well utilized through this amazing organization.
About the Florida Small Business Emergency Bridge Loan Program
Activated by the Governor and administered by the Florida Department of Economic Opportunity in collaboration with Florida First Capital Finance Corporation (FFCFC) and the Florida SBDC Network, these short-term, interest-free working capital loans are intended to help impacted businesses "bridge the gap" between the time a major catastrophe hits and when a business has secured long-term recovery resources, such as insurance claims or federal assistance. Eligible businesses with two to 100 employees may apply for loans up to $25,000 for 90 or 180 day terms.
As a principal responder in the state's Emergency Support Function (ESF) 18 for Business, Industry, and Economic Stabilization, the Florida SBDC Network supports disaster preparedness, response, recovery, and mitigation through its Business Continuation Services. As part of its service offering, Florida SBDC professionally certified consultants and disaster specialists are available to provide confidential, no-cost consulting to help affected businesses prepare disaster loan applications and with other post-disaster challenges.