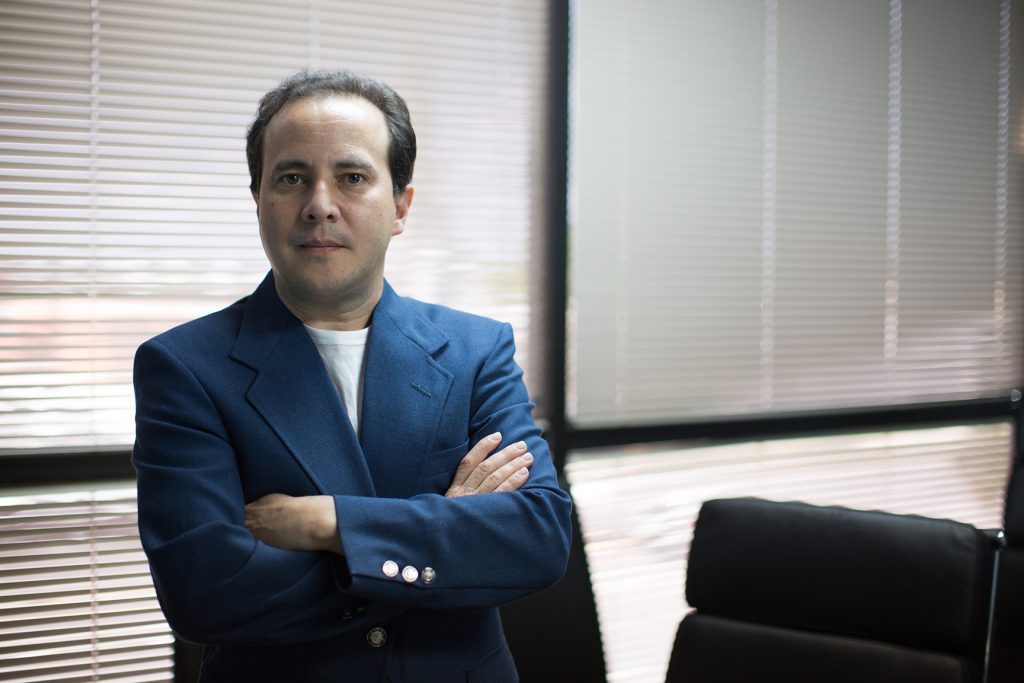 Ever the lifelong learner, Ahmed Cruz was at a U.S. Small Business Administration (SBA) training class when experts from the Florida SBDC at Florida International University (FIU) gave a presentation. The MBA graduate from FIU had not heard of the Florida SBDC located at his alma mater and was curious about the center's no-cost, quality business consulting for small business owners.
Cruz was no novice. With a background in telecommunications and computer engineering, Cruz and his co-founders have launched three startups, including Globenet International Corp., a provider of turnkey tech solutions. The company focuses on data centers, networking, wireless infrastructure, security, energy and software. But, while launching a business and creating a secure network for a business may be easy for Cruz, he wanted guidance through the exhausting world of federal contracts.
"We needed help to get into this market, which is very difficult, very bureaucratic and very hard to understand," Cruz recalled.
He got the help and was pleasantly surprised.
"They did an outstanding job of helping us get 12 contracts – 12 awards — in our first year of going into this market," Cruz said. "Even though most of the material I read said it would take three years to get the first award."
Part of the FIU College of Business, the Florida SBDC at FIU offers business owners guidance on growth acceleration by offering a variety of consulting services, including access to capital, growth strategy development, data and research and more. It was the center's Government Contracting Services, offered through its Florida PTAC, that drew Cruz.
"They provided guidance, they provided consulting, they provided mentoring and helped us when we got stuck," Cruz said. "We would raise our hands and, like a nice teacher, they helped us get from point A to B in a most efficient way."
Globenet International Corp. now calls the U.S. State Department, Department of Interior and Department of Defense among its clients. The company's markets include all of the Americas, from Canada to Chile, as well as Spain, Portugal, and some parts of Africa and Australia. The company builds entire computer networks from scratch so that, for example, the State Department can transmit visa information from all of its offices overseas to Washington D.C. for processing and back. They also secure the data and back it up with energy solutions in case of outages.
Cruz said their relationship with the Florida SBDC at FIU and Florida PTAC isnever-endingding process" and he means that in a good way. The Florida SBDC at FIU is now working with his team on vertical industries, business development, intelligence and marketing.