Graduate Students Win Top Honors for Consulting Projects Involving Florida SBDC Small Business Clients
FSBDCN State Office (Pensacola, Fla.) – The Florida SBDC Network, the state's principal provider of business assistance, is pleased to announce that three graduate student teams from the University of West Florida (UWF) and the University of Central Florida (UCF) were awarded top honors by the Small Business Institute (SBI®) during its 40th Annual Academic Conference. The honors, bestowed by the SBI® as part of its prestigious student project competition, were announced February 13 in New Orleans.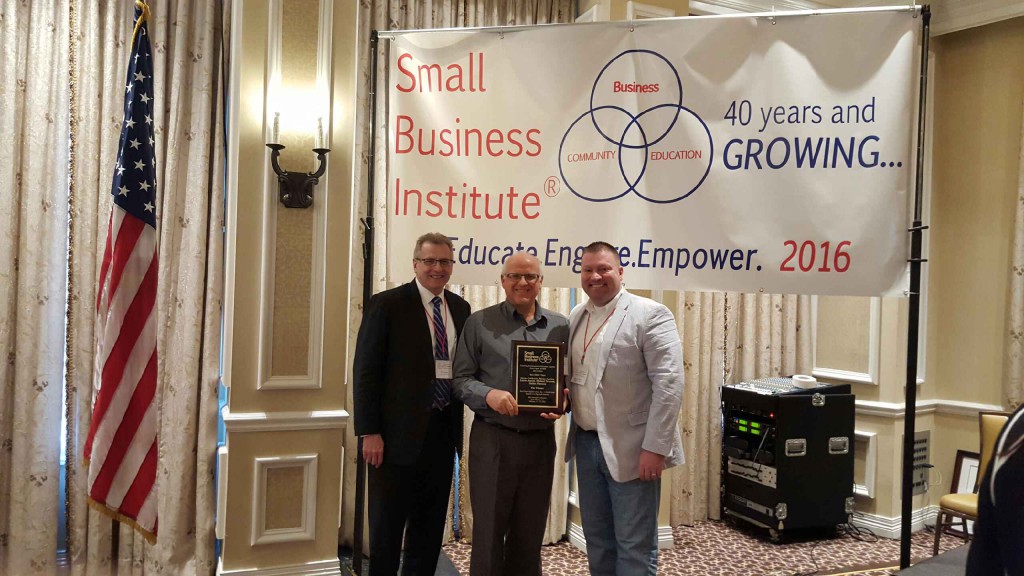 A UWF MBA team won first place in the Best SBDC Paper category. The team consisted of graduate students Stelios Peterson, Gerry Goldstein, Michael Newsom, and Laura Jansen; and faculty advisor Dr. Blaine Lawlor, assistant professor for the Department of Management and MIS. For the project, the team prepared an in-depth analysis for Pensacola-based Best Price Digital Lens, LLC, a client of the Florida SBDC at UWF, to assist owner Dr. Gene Terrezza in expanding his current optical lens manufacturing facility.
In 2015, the MBA team submitted their final paper to the North American Case Research Association (NACRA). In October, they traveled to Orlando to defend the paper's methodology for research, conclusions, and recommendations. The paper was selected among only 20 papers around the world for publication by NACRA.
"Yet another example of the exceptional work our student teams produce on "live" case consulting projects," said Dr. Tim O'Keefe, dean of the UWF College of Business. "Partnering with our FSBDC at UWF regional office, College of Business professors engage our students with the business community to solve their pressing problems. These consulting engagements provide innovative experiential learning for our students while extending the positive impact of our College of Business and our FSBDC on economic development in the Northwest Florida area. Businesses get solutions from a fresh perspective and our students get immediate confirmation of the value of their educational endeavor. They actively apply what they are learning to add value to an organization."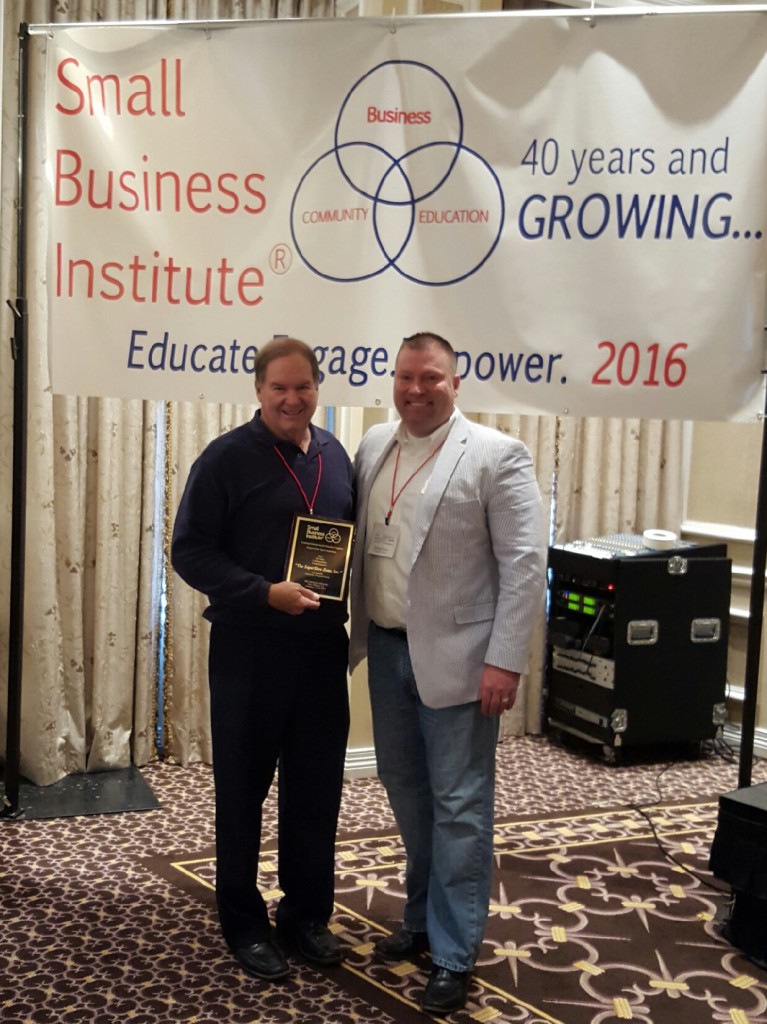 In a competition among student teams from across the country, UCF took home top honors in two categories for consulting projects involving Florida SBDC at UCF clients. A team comprised of graduate students John Dovas, Kiara Dyson, and Susan Gaines was awarded second-place in the Graduate Comprehensive category for their work with Orlando-based SuperSlow Zone, Inc. The company, a professional service provider of one-on-one personal training instruction, requested the team's assistance in an analysis of their franchises with regard to marketing and overhead.
Additionally, a second UCF student team received Honorable Mention in the Graduate Specialized category for their work with Winter Springs-based PowerGrid Engineering, LLC. Students Robert O'Dowd, Bianca Duffield, Ashley Monard, and Katrina Green worked with the company to develop an internal stakeholder analysis, a competitive analysis of their market segment, as well as an actionable Market Intelligence report. Both teams worked with faculty advisor Dr. Carl Blencke, an instructor for the Department of Management, as part of a management class.
The Florida SBDC at UCF, in conjunction with the UCF College of Business Administration, manages the SBI® program locally to recruit and evaluate FSBDC clients for the program, lend FSBDC business consultants as SBI® case supervisors, and provide a range of guidance and support. The Florida SBDC is part of the UCF Office of Research and Commercialization (ORC).
"The SBI program is an important part of UCF academics and our entrepreneurial ecosystem in connecting theory to real-world application," said Dr. Tom O'Neal, associate vice president of the UCF ORC. "Carl and the FSBDC at UCF have done an outstanding job in mentoring students to achieve their goals and work alongside local companies."
Celebrating its 40th anniversary in 2016, the Florida SBDC Network provides consulting, training, and information to help small businesses grow and succeed. The Florida SBDC at UWF and UCF are part of a statewide network of more than 40 centers involving universities, state colleges, and dozens of local economic development organizations that serve the needs of Florida's business community.
"I congratulate the Florida SBDC at UWF, the Florida SBDC at UCF, and the graduate student teams for this prestigious honor," said Michael Myhre, Florida SBDC Network CEO and State Director. "The SBI® awards are a testament to the partnership of Florida SBDCs and their host partner institutions. Our student teams complement our certified professional business consultants that bring invaluable opportunity for both our students in applied learning and client businesses with access to young talent."
The SBI® is the premier organization dedicated to fostering entrepreneurship and small business through field-based student consulting and local outreach. Its mission is to strengthen the small business/entrepreneurship sector of the free enterprise system.