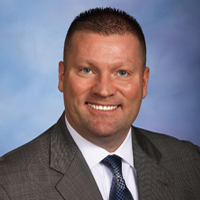 Michael W. Myhre is the Florida SBDC Network State Director and CEO. In this role, Myhre leads the statewide network of more than 40 offices and nearly 250 employees, providing strategic vision and oversight in the continued success of Florida's largest provider of hands-on business assistance for small and medium-sized businesses. Myhre holds more than 20 years of economic and business development experience, dedicating his career to ensuring success for entrepreneurs and small business owners. This is part one of a three-part Q&A series featuring Myhre.
What is an SBDC and who do you serve?
The United States Congress established the national Small Business Development Center (SBDC) program in 1980 following the success of an eight-state pilot effort launched in 1976, in which Florida participated. SBDCs foster local, regional and state economic prosperity by providing small and medium-sized business with access to professional business assistance to support continued growth. The goal of the Florida SBDC is to provide small businesses, our state's primary economic and job contributor, with access to professionally certified and credentialed business consultants to help mitigate the common entrepreneurial pitfalls, thus yielding higher success rates and contributing positive economic growth for Florida.
State designated as "Florida's Principal Provider of Business Assistance" [§ 288.001, Fla. Stat.], the Florida SBDC Network serves all 67 Florida counties—from Pensacola to Key West. As the only statewide
provider of entrepreneurial and business development services, the Florida SBDC Network plays a vital role in our state's economic development initiatives and prosperity. Headquartered at the University of West Florida in Pensacola, the Florida SBDC Network partners with Florida's state universities, colleges, and other economic development organizations to assist small and medium-sized business, regardless of industry or stage of business. The synergistic effect of this partnership has resulted in a long history of positive revenue and economic growth for Florida and invaluable support to more than 1.1 million existing and emerging small business owners.